Mark Your Calendars for Exciting Dog Happenings, Right Here in Downtown! 
March 10, 2022 /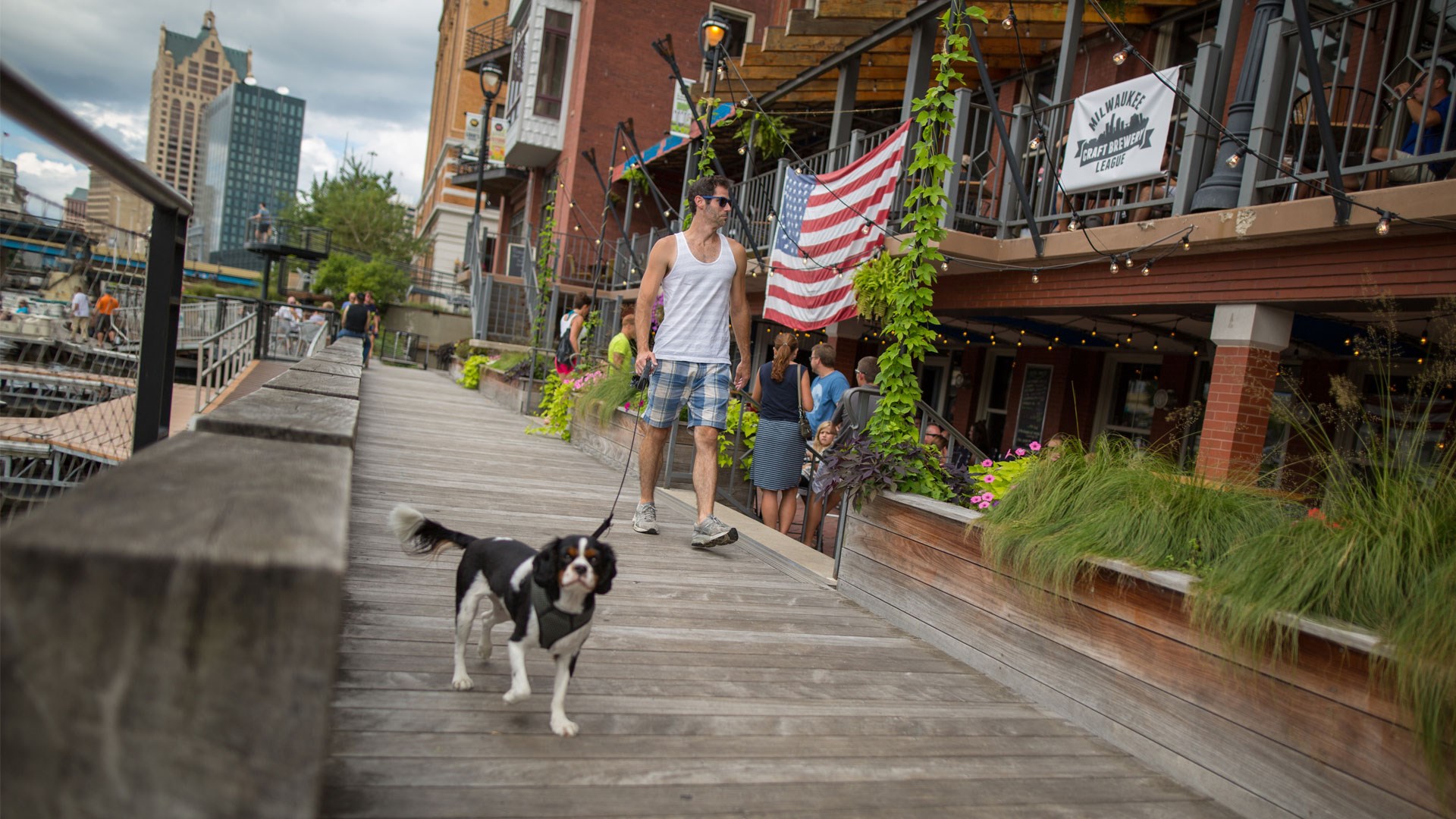 Our tails are wagging - so many exciting partnerships are launching this month in support of the MKE Dog Park Project! Here are some ways you can participate to make Milwaukee's dog park dreams become a reality:
 Wag Wednesday Yappy Hour, March 16th - Drink Wisconsinbly Pub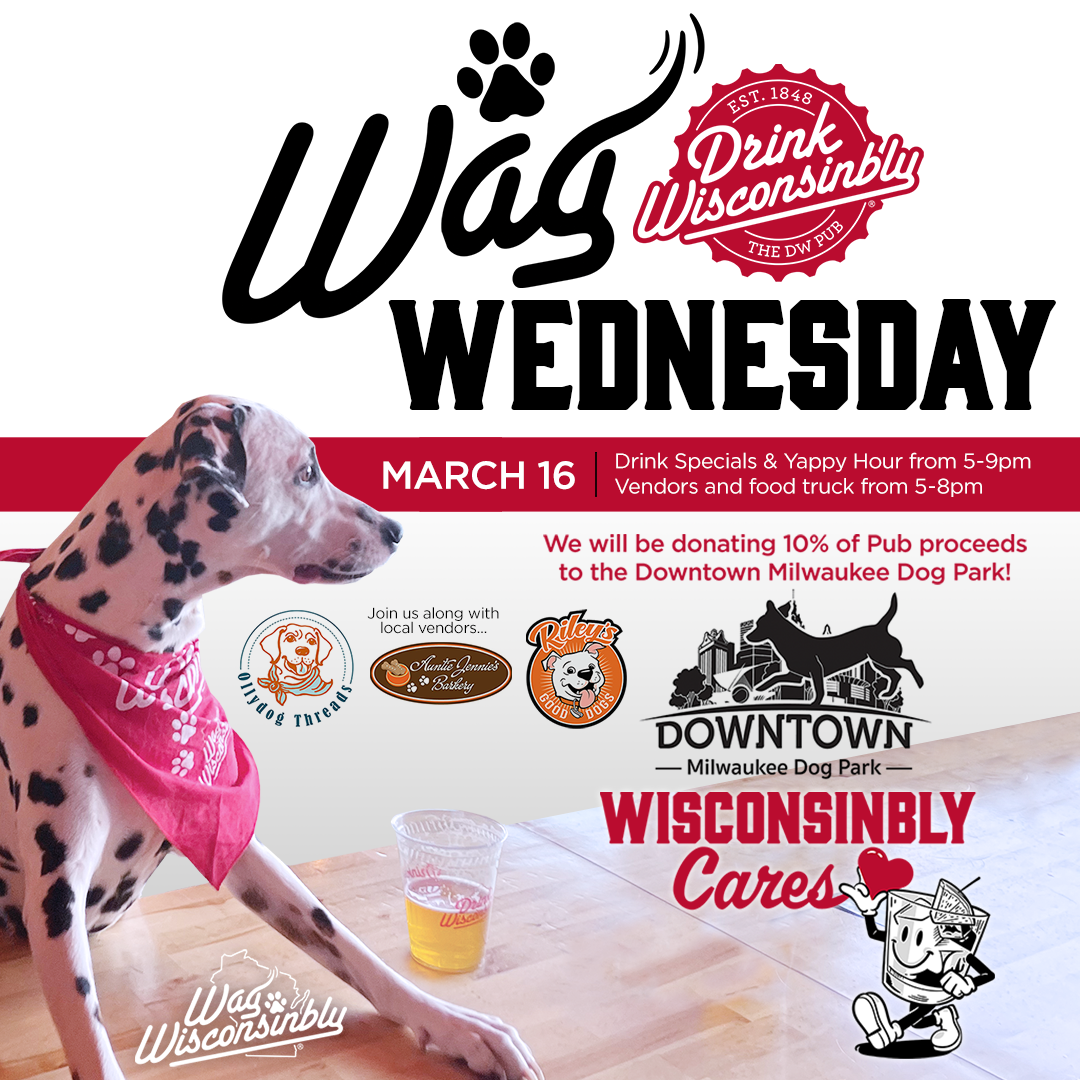 If you did not know already, Drink Wisconsinbly Pub on 320 W Highland Ave, is one of the few downtown Milwaukee bars who always welcome 4-legged friends into the pub. Drink Wisconsinbly is more than a punny t-shirt company; Drink Wisconsinbly is a company who cares about the local community and giving back - which is why Drink Wisconsinbly and MKE Dog Park make the perfect duo! Join us (and all your furry friends) at the monthly Wag Wednesday Yappy Hour from 5:00pm to 9:00pm for a fun filled night in supporting a great cause and need in our city. 10% of all proceeds during Yappy Hour will directly benefit making the MKE Dog Park a reality - cheers to that! Learn more about the event and RSVP at the Facebook page here!
Support MKE Dog Park for a Chance to Win FREE Sandwiches for a Month from Riley's Sandwich Co.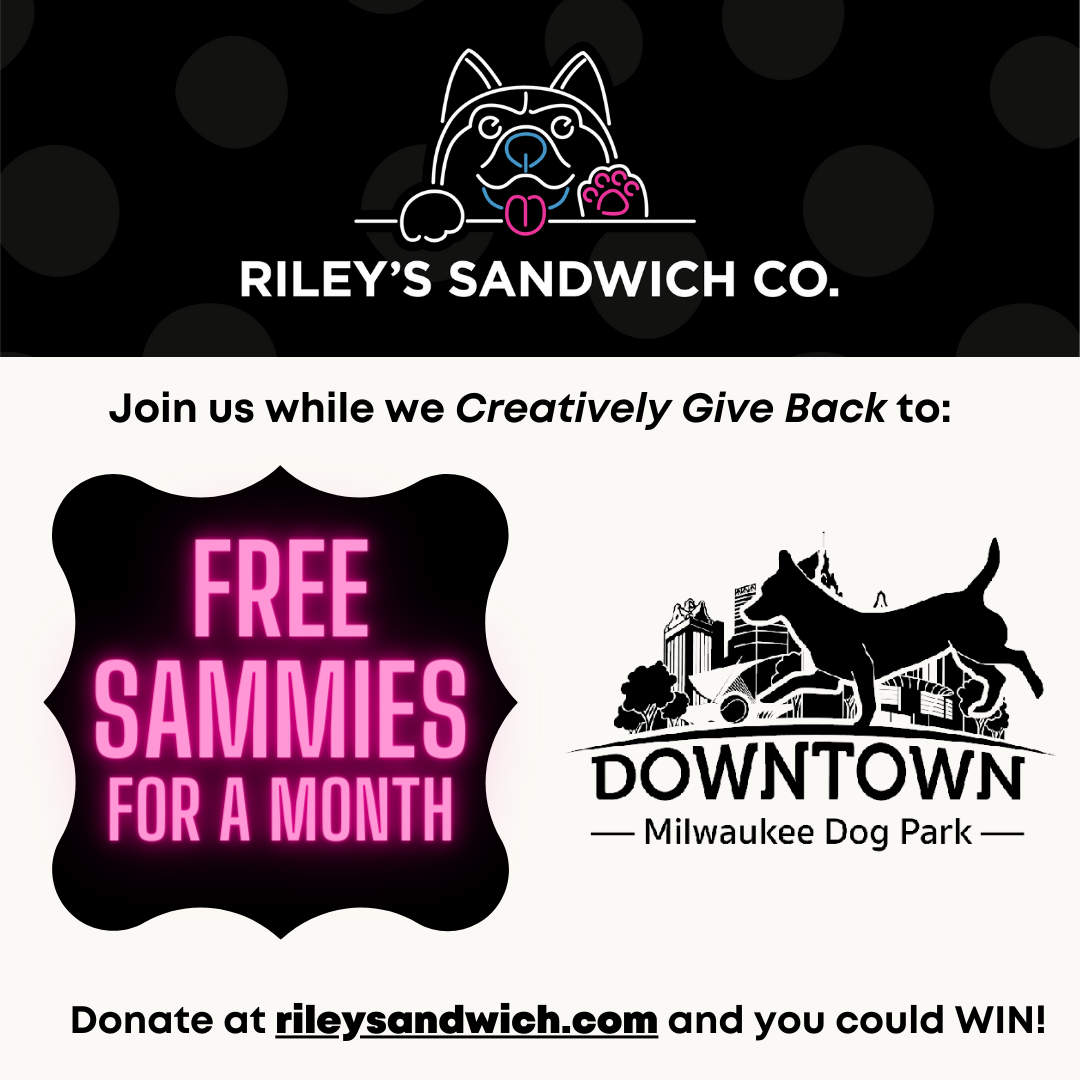 Happening all month long - Riley's Sandwich Company has partnered with the MKE Dog Park project, through their Creatively Gives Back program and is pleased to giveaway a month's worth of free sandwiches and it is oh-so easy to enter:
Donate a minimum of $5 at https://www.rileysandwich.com or in store

(4473 N Oakland Ave, Shorewood, WI 53211). No sandwich purchase is necessary to donate. 

If you chose to donate online, be sure to add the donation to your cart and be sure to include your Instagram handle and/or email address in the special instructions upon checkout.

Winner is eligible for one FREE regular sandwich per business day 

One entry per day, per person.

Each donation is counted as one entry

One lucky winner will be drawn Thursday, March 31st
Just $5 could have you eating FREE sammies all month long - is your tail wagging yet? We are grateful for this opportunity and look forward to Riley's second location opening later this year in the Historic Third Ward! In the meantime, please visit them online, or at their Shorewood location.
Admirals Dog Day Success!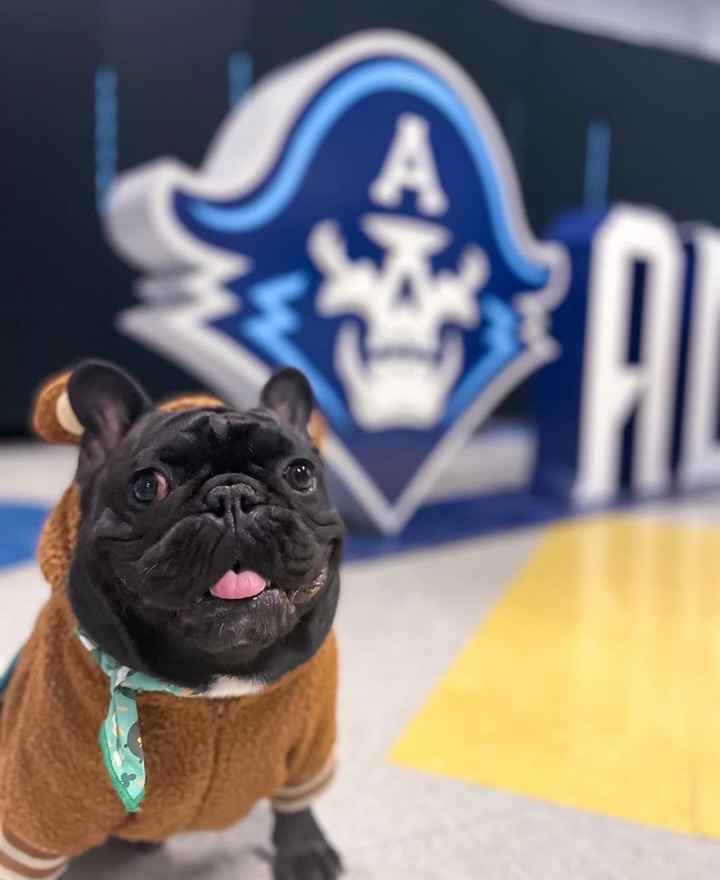 Thank you to everyone who contributed to the Admirals Dog Day this past Sunday, March 6th - it was a huge success and we had so much fun cheering our favorite hockey team on to a win! Over 140 human tickets and 70 for our furry friends join us in support of the MKE Dog Park project. Here's some candid's of the fun-filled and action-packed event. Find more photos at @MKEDogPark across all social media platforms.
Be sure to grab your furry friend and head downtown for these amazing promotions all March long! Thanks to all the paw-some love and support, Milwaukee is one step closer to our Dog Park dreams! To learn more about the MKE Dog Park Project or to further contribute, visit https://www.mkedogpark.com
Cover image courtesy of Visit Milwaukee
Posted in:
Business Spotlights
Posted in:
News