Downtown's Newest Perk: Fiddleheads Coffee at BMO Tower
March 15, 2021 /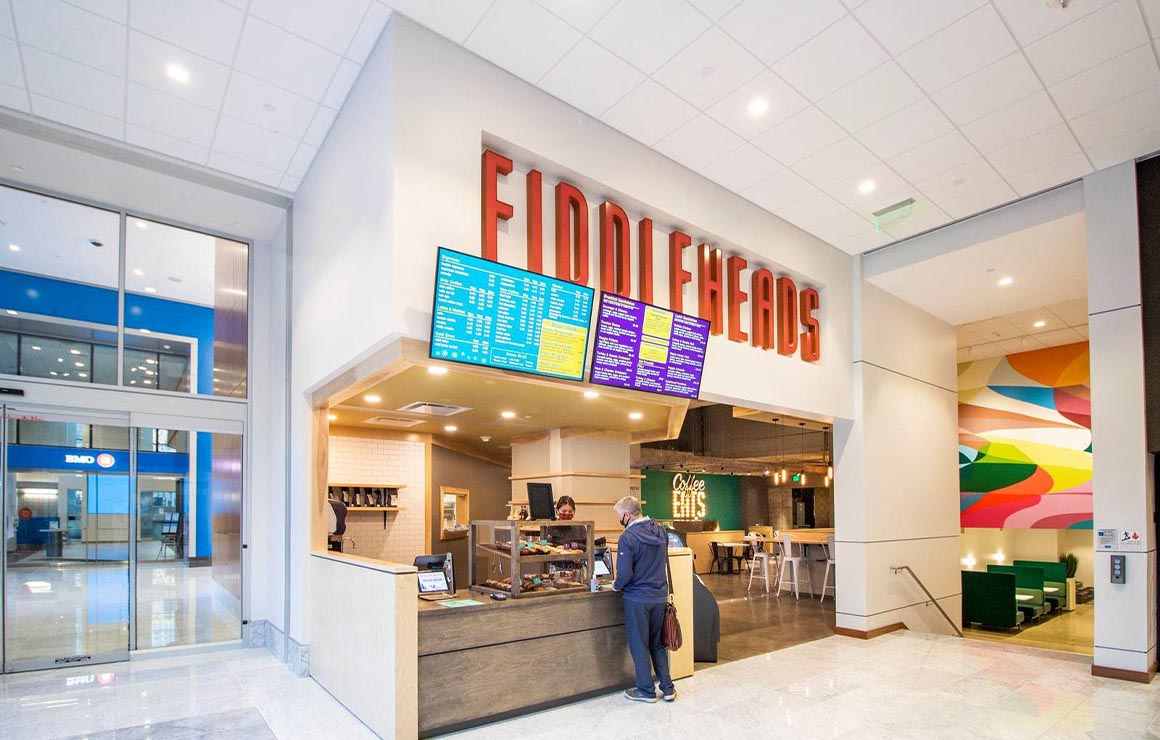 Photo Copyright: Irgens
Flagship Coffee Shop Opens in BMO Tower
Now open at BMO Tower at 790 N. Water Street, Wisconsin-based Fiddleheads Coffee serves up coffee, artisan bakery items, and breakfast and lunch sandwiches for the returning downtown workforce. The company's flagship location at the corner of Water and Wells Street is across the street from City Hall and just one block west of the Hop streetcar stop. Celebrating 25 years in the business, this is Fiddleheads' first downtown location. Fiddleheads Coffee takes pride in its passion to brew the perfect cup of coffee, starting with hand-selecting premium green beans from high-quality farms across the globe to cupping in their in-house lab to bring out the select few profiles that meet the quality demands to serve their customers.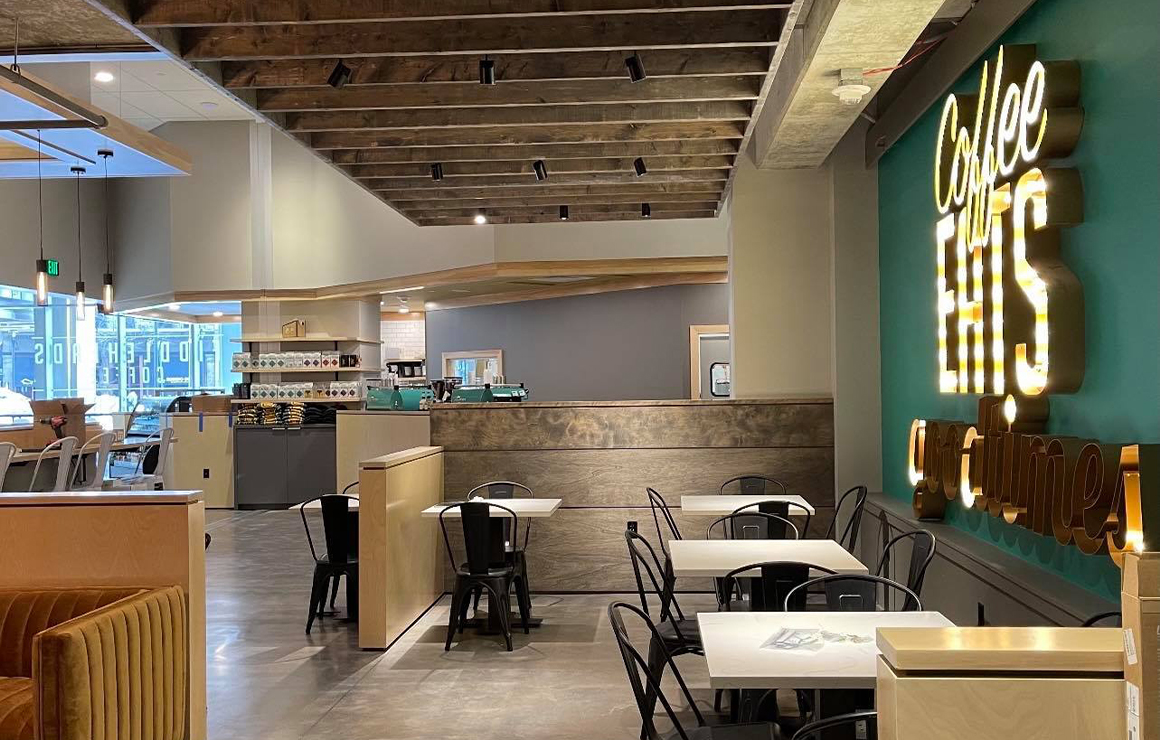 "As a family-owned small business, opening a cafe in downtown Milwaukee is something we've always hoped to do, and to accomplish this despite the difficulties of the pandemic feels incredible," said Mahnaz Marcy of Fiddleheads.   
The café features a mural by Milwaukee-artist Mauricio Ramirez, an open concept dining area, and plenty of natural light. The café features a multi-level common area, featuring plush seating nooks, a collaborative workspace, and countertop seating. 
Customers can also utilize their app for online ordering and convenience. Visit the store, Monday – Friday between 6:30 am – 6 pm, and Saturdays from 7 am – 1 pm. Click here for more information. 
"Milwaukee is a truly wonderful city with so much to offer, and we are looking forward to Fiddleheads' future years as an active member of this incredible community." 
Posted in:
Dining & Nightlife