Downtown Retail Stores to Visit
August 5, 2022 /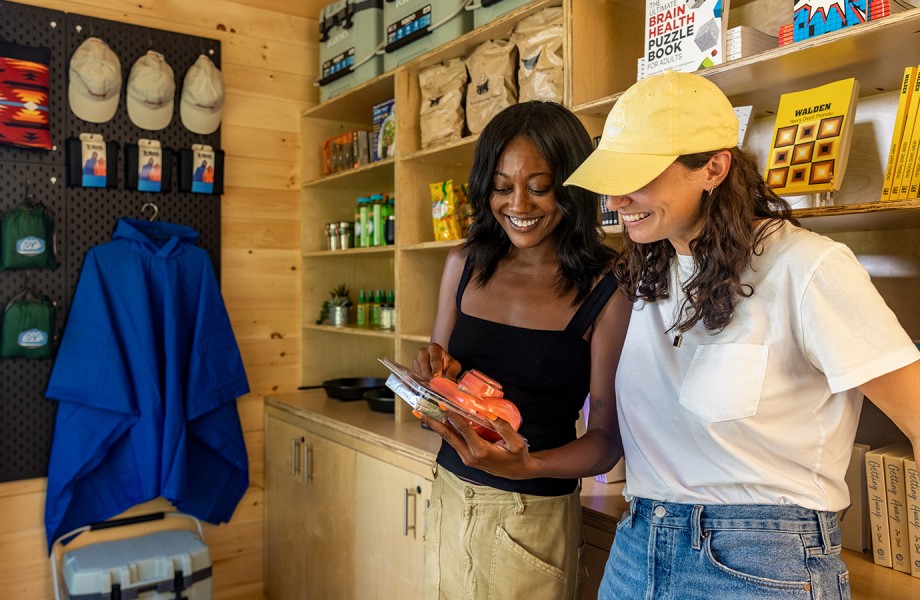 Are you having trouble finding local retail stores near you? Here are five downtown Milwaukee retail stores making a name for themselves. 
 
Downtown Books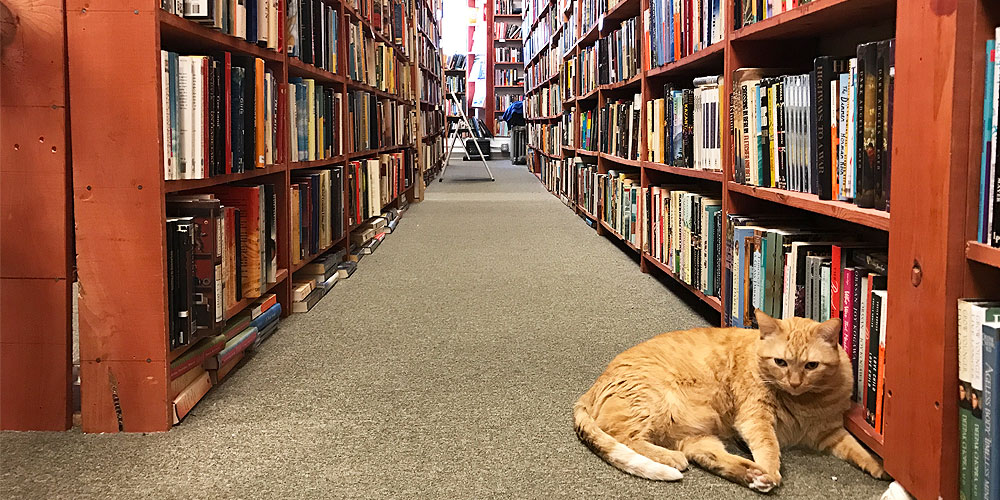 Located on 624 North Broadway, Downtown Books Bought and Sold is a welcoming, spacious retail bookstore. Open seven days a week, wander the aisles that are filled with books from top to bottom. Have any books you would like to sell or donate? Downtown Books is the right place to look. Need something in particular? Their friendly staff makes the visit much easier and peaceful. This is a bookstore with personality, and most importantly the home to your next read. 
Planet Bead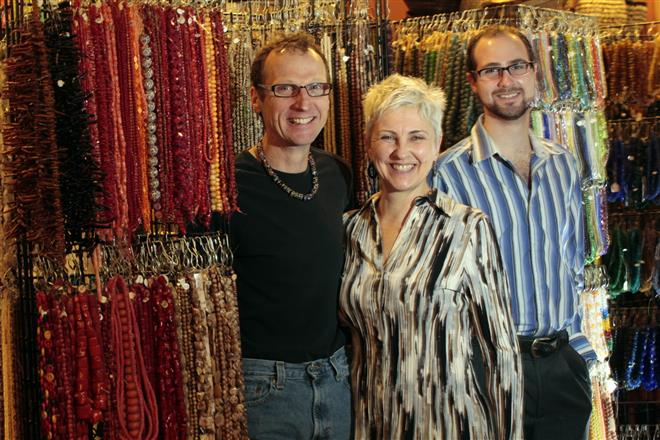 Planet Bead is the shop you have to stop by at least once when in downtown Milwaukee. The grand selection of beads and knowledge that the employees hold are a testament to the great work they have in supplying their customers with the best options to choose from. Additionally, they offer classes on different craft related art. Therefore, if you're looking for a new hobby or interest to get into, Planet Bead is here for all your needs.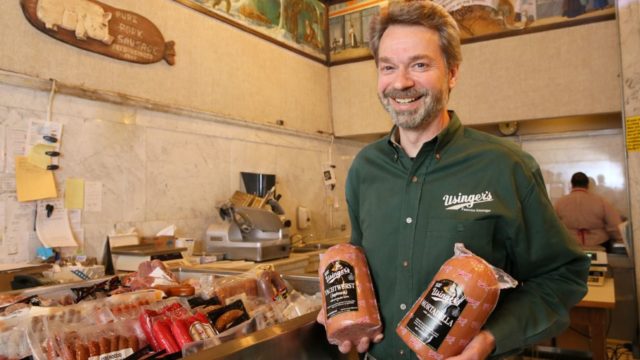 Usinger's Famous Sausage 
This local deli is located by the Milwaukee riverwalk, and is a one of a kind, nationally recognized family business dedicated to their craft of sausage making. The Usinger Family has been making sausage in Milwaukee, Wisconsin for over 140 years! Their daily specials allow anyone to visit and explore their latest varieties of sausages and deli meats Usinger's has to offer. They provide free parking, and their friendly employees are what tie Usinger into a friendly, organized, and helpful environment to ensure you can find what you are looking for. Usinger's is definitely a staple to the Milwaukee community.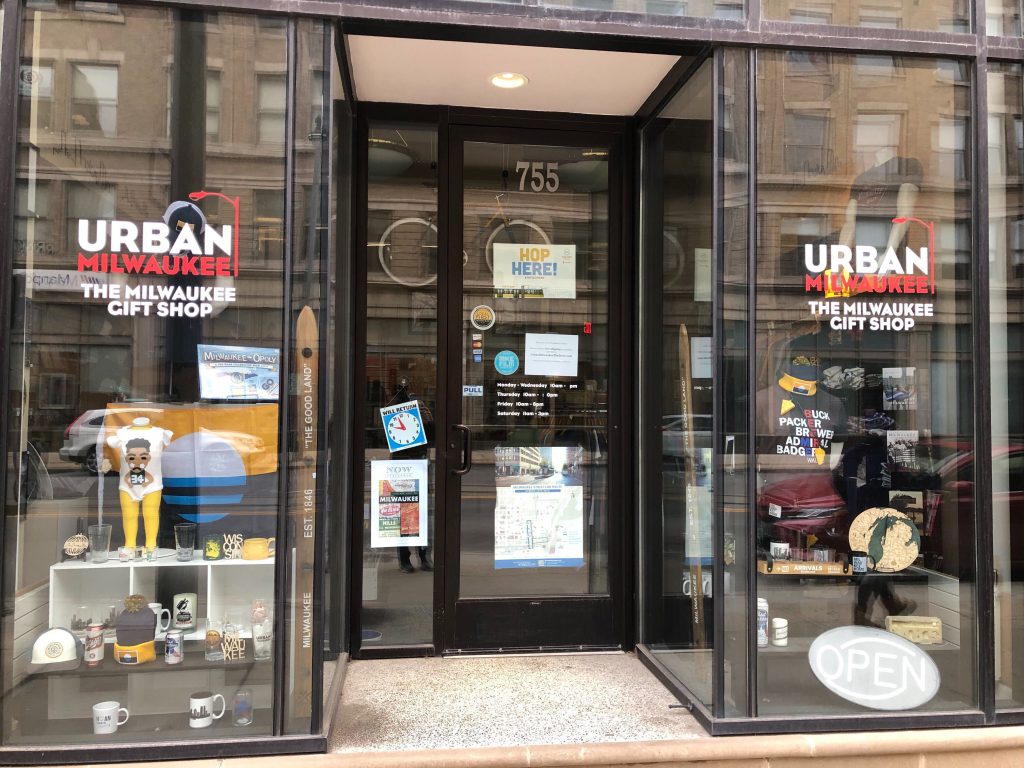 Urban Milwaukee: The Store
Urban Milwaukee is the place for all your 414 gifts. This hidden gem consists of all things Wisconsin pride with their wide range of gift selections. Choose from clothes, decorations, stickers, books, drinkware, and more! Their great selection will have something just for any and everyone. Stop by 755 N Milwaukee St, Milwaukee and take a look for your next Milwaukee find! 
Trusted Kicks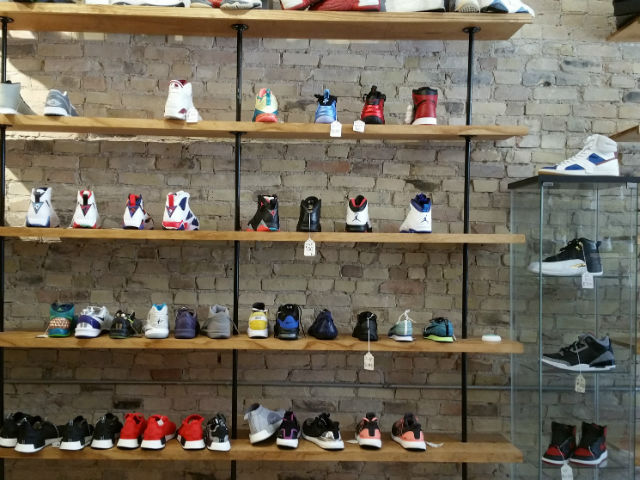 Trusted Kicks has built quite the reputation for their trading, buying, and selling of shoes and clothing. Opened in 2015, located on 532 N. Water St, Trusted Kicks provides a range of popular, and most importantly limited styles of shoes and clothing. This reputation has sparked popularity among those interested in the shoe market. Take a look at their selection, and you might just find the right pair for you. 
In April 2021, Governor Tony Evers announced the state would dedicate $50 million toward helping small business owners open physical locations and helping communities fill vacant storefronts. The funds for the Wisconsin Tomorrow – Main Street Bounceback Grant Program come from the state's share of federal American Recovery Plan Act aid. Applications open on Aug. 9 2021 and the program has been extended to Dec. 31 2022. Businesses and nonprofits interested in learning more about the grants should go to: wedc.org/mainstreet-bounceback.
About the Author: Veronica Castro Ramirez is Milwaukee Downtown BID #21's Special Events and Marketing intern. She is currently pursuing her Bachelor of Arts in Public Relations and Marketing at Marquette University. 
Posted in:
Business Spotlights
Posted in:
Summer in the City