Dinner and a Show with Milwaukee's Performing Arts
February 25, 2021 /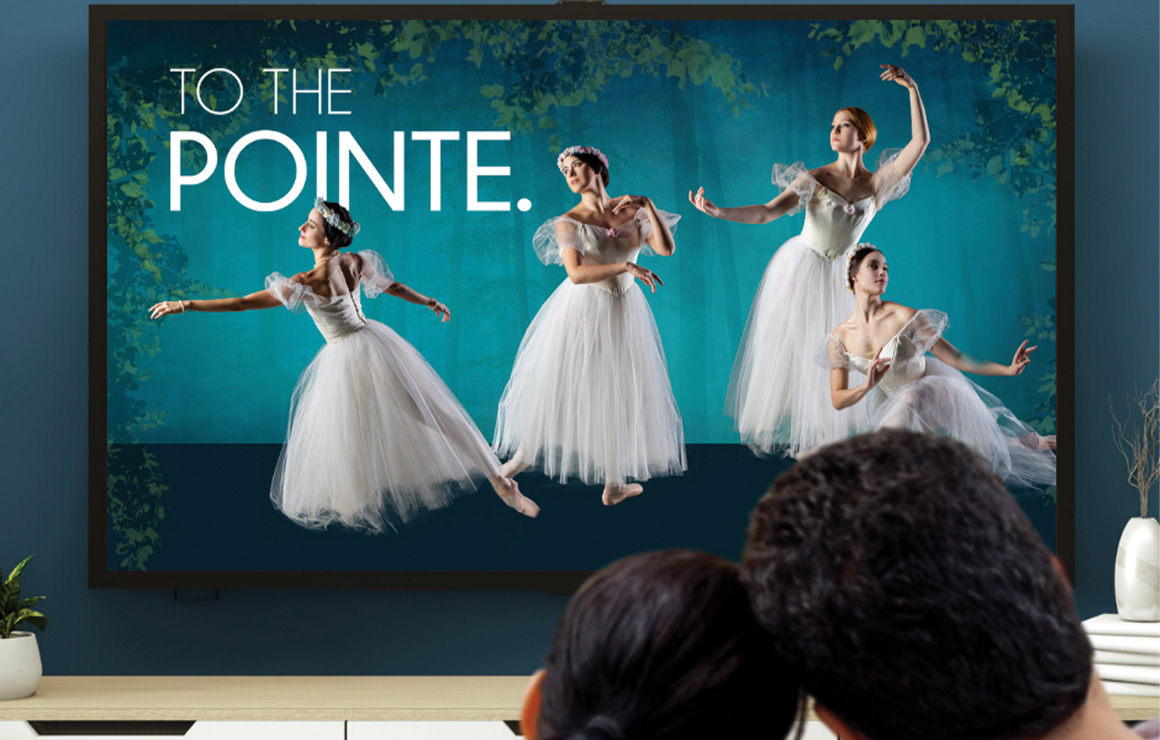 Photo credit: Milwaukee Ballet
Do you ever find yourself reminiscing on nights out on the town, grabbing dinner and seeing a show? Well, nothing is stopping you from living out that dream right from the comfort of your home. Spend the weekend with local artists and supporting our city's vibrant art scene.
The dinner part is easy: order takeout from your favorite downtown eatery. Check out Milwaukee Downtown's Bar & Restaurant Guide to get some great ideas. Now comes the tough decision of what you'll watch. I've compiled a list of current theater happenings in Milwaukee, so you can review with ease, kick back, and enjoy!
Milwaukee Ballet
Join the Milwaukee Ballet for their first public performance of the year! To the Pointe showcases scenes from iconic ballets and classical works. The in-person show runs from February 25 - March 7. Masks must be worn. The new Baumgartner Center for Dance is open for 25% capacity, so buy your tickets soon here.
You can also watch this ballet digitally on-demand. Spring for the VIP streaming package ($30) to view behind-the-scenes footage and an insider's look at the history of ballet. 
Next Act Theatre
Next Act Theatre's performance of Principal Principle is available to stream from February 15 - March 7. This play celebrates teachers - their resourcefulness, sacrifice and devotion to giving their students the best. Attention students: Next Act gives an awesome student discount - see the show for $10! Buy your tickets here. Photo credit: Next Act Theatre
Milwaukee Repertory Theater
Feeling stuck to your couch? Then enjoy Milwaukee Rep: At Home! The Rep team put together a video playlist full of past performances, behind-the-scenes captures, and even your favorite Rep actors performing in their home just for you. Stay tuned for the Milwaukee Rep's reopening in April with Ella Fitzgerald: The First Lady of Song.
The Florentine Opera
While performances have paused in the opera house, stream The Florentine Opera 2020-2021 Season Interlude effortlessly. With performances of traditional Christmas carols and Shakespeare, buy tickets to each show or indulge in a season subscription here. P.S. This weekend, catch me singing along to Florentine Presents: Drinking Songs - what's more fun than raising a pint with fellow beer enthusiasts? Photo credit: The Florentine Opera
Black Arts MKE 
Celebrate Black history with the voices of Black Arts MKE and Bronzeville Arts Ensemble. The Black Arts MKE Presents A Spiritual Celebration takes a historical look at inspiring spirituals and their diasporic relevance. Stream this powerful performance from February 22 - March 22. Buy your tickets here.
Milwaukee Symphony Orchestra
Saturdays are for the orchestra! With Milwaukee Symphony Orchestra's reimagined 2020-2021 season, you can listen to melodic songs live from the Bradley Symphony Center every weekend. If you miss streaming the live performance, all broadcasts will be available to subscribers on-demand. View their performance calendar here. Tickets and subscriptions are available for purchase here. Photo credit: Milwaukee Symphony Orchestra
First Stage Children's Theater
First Stage's award-winning Young Company is digging deep this season and performing The Crucible. Inspired by the McCarthy hearings of the 1950s, the performance will be formatted as a radio drama to tell this story of lies, revenge, and witch trials. Stream it from February 19 - March 7. Buy your tickets here.
Marcus Center for Performing Arts
Itching for some popular Broadway tales? Marcus Center for Performing Arts recently announced their 2021-2022 season kicking off with Hamilton in October. Check out their full Broadway tour season here.
About the Author: Terese Radke is a recent graduate of the University of Wisconsin-Milwaukee and the Special Events & Marketing Intern with Milwaukee Downtown, BID #21, advancing downtown's strategic priorities through marketing, events and social media.
Posted in:
Arts & Culture
Posted in:
Performing Arts