Cool Down with Downtown's Cold Brews
July 20, 2022 /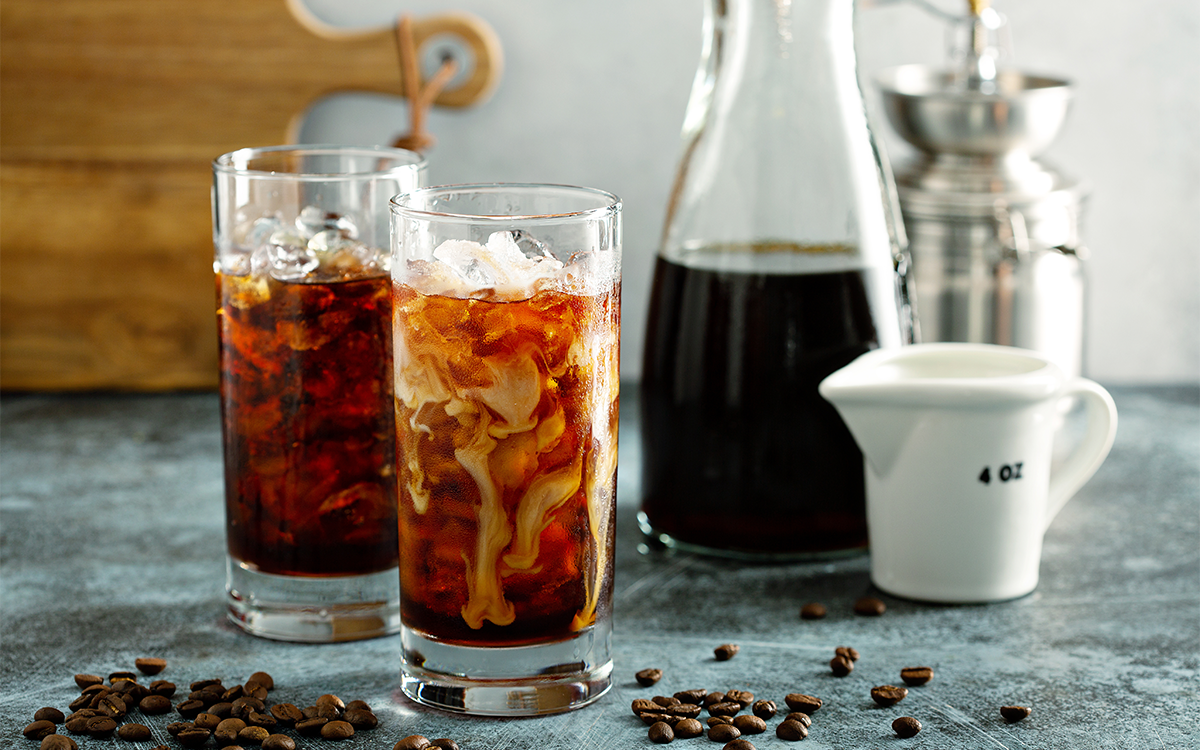 As a person who survives mostly from coffee, I am a big fan of hanging out in cafes. My favorite part of the season changing is making the switch to cold brew. As soon as the snow starts melting, it's time to ditch the winter coat and grab a cold brew. While I may refer to myself as a coffee connoisseur, I am lacking in the knowledge department. In my mind, coffee is magic and baristas are wizards. I judge all coffee on two requirements: "yeah, that tastes like coffee" and vibes. Here are some cafes that I recommend checking out this summer for cold brew.
819 N Marshall St.
After only having their coffee at the Milwaukee Makers Market, I finally got a cold brew from the café in the Dubbel Dutch Hotel. The coffee is great no matter if it's from the café or the market, but the café is the perfect location for grabbing a cold brew and taking a slow stroll towards the lake.
422 N 5th St.
Every Stone Creek location has a great aesthetic and the factory café is no different. Being a student at UW-Milwaukee, I frequent the Downer Avenue location. It's nice switching up locations while still having a great cold brew. This location also offers factory tours and classes, like Home Brewing Methods, Espresso 101, and Latte Art.
720 N Doctor M.L.K. Jr Dr.
I went to Canary to grab a cold brew to go. The cold brew is great, but I regret not sitting there for a while to get a feel of the atmosphere inside. The initial vibe made me feel like I should bring my laptop and spend the afternoon there sipping coffee and writing. Canary also has the perfect location to sit outside and watch downtown.
275 W Wisconsin Ave.
The newest addition to the 3rd St. Market Hall has quickly become a part of my coffee routine. As our neighbors at the BID #21 office, it's incredibly convenient to have great cold brew steps away. In addition to coffee, the doughnuts are amazing. Grab a cold brew along with a strawberry sprinkle potato doughnut. You'll thank me later.
---
About the Author
Hayley Thomson is Milwaukee Downtown BID #21's Placemaking Events and Economic Development Intern. She is currently pursuing her Bachelor of Arts in Journalism, Advertising, and Media Studies with a concentration in Advertising and Public Relations and a certificate in Community Engagement at the University of Wisconsin-Milwaukee.
Posted in:
Summer in the City
Posted in:
Dining & Nightlife