Belly up to the Bar for the Ballgame
April 4, 2018 /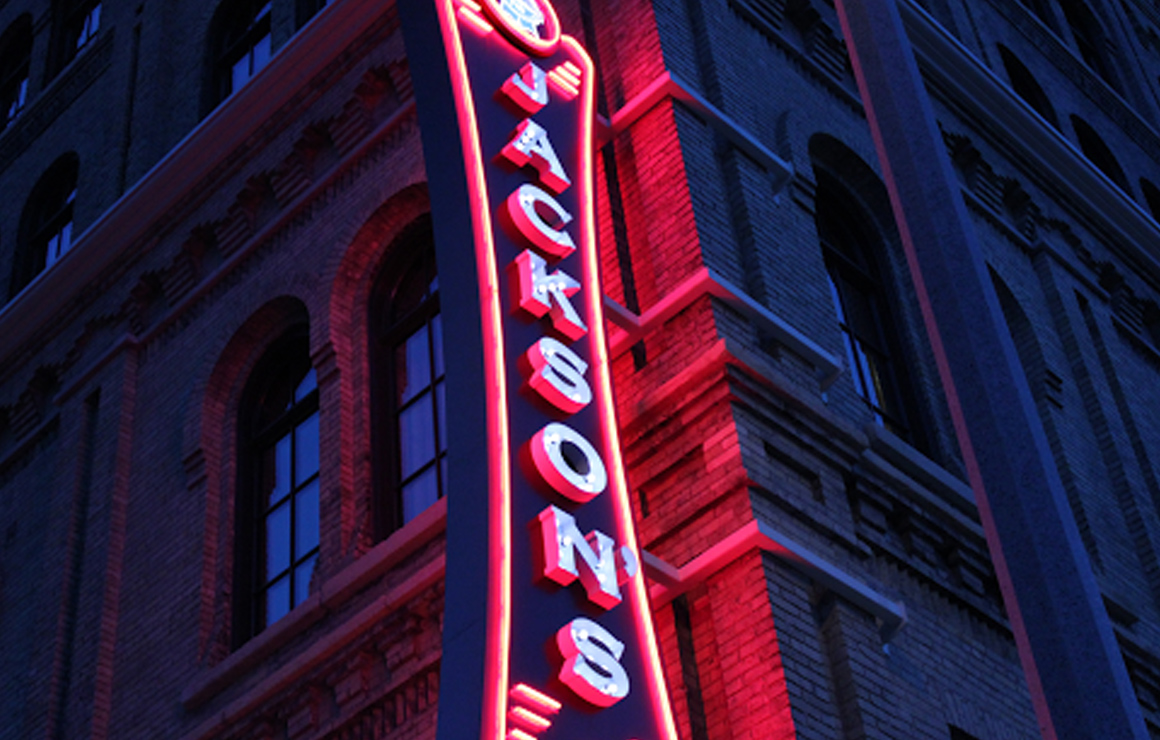 By: Megan Kujawa
"Get Up, Get Out, Get Outta Here!" - Bob Uecker
There's nothing quite like a trip to Miller Park. Brats are on the grill, beer is in the cooler, and the bag toss tournament starts as you wait to head in to the stadium to watch your Milwaukee Brewers. Tailgates are one of the things Milwaukee does best, but we're also pretty good at sports bars.
Here are five great places to watch the game when you can't make it to Miller Park:
Jackson's Blue Ribbon Pub
If you're looking for atmosphere, you'll want to watch the game at Jackson's Blue Ribbon Pub on 10th Street. On site of Pabst Brewery, Jackson's has a large space to accommodate your substitute tailgate. In the bar area, there are plenty of televisions so you can watch the game from any spot. While you're there you can enjoy their tasty All-American menu and local beers. And on summer days, you can play bag toss on the patio during the seventh-inning stretch.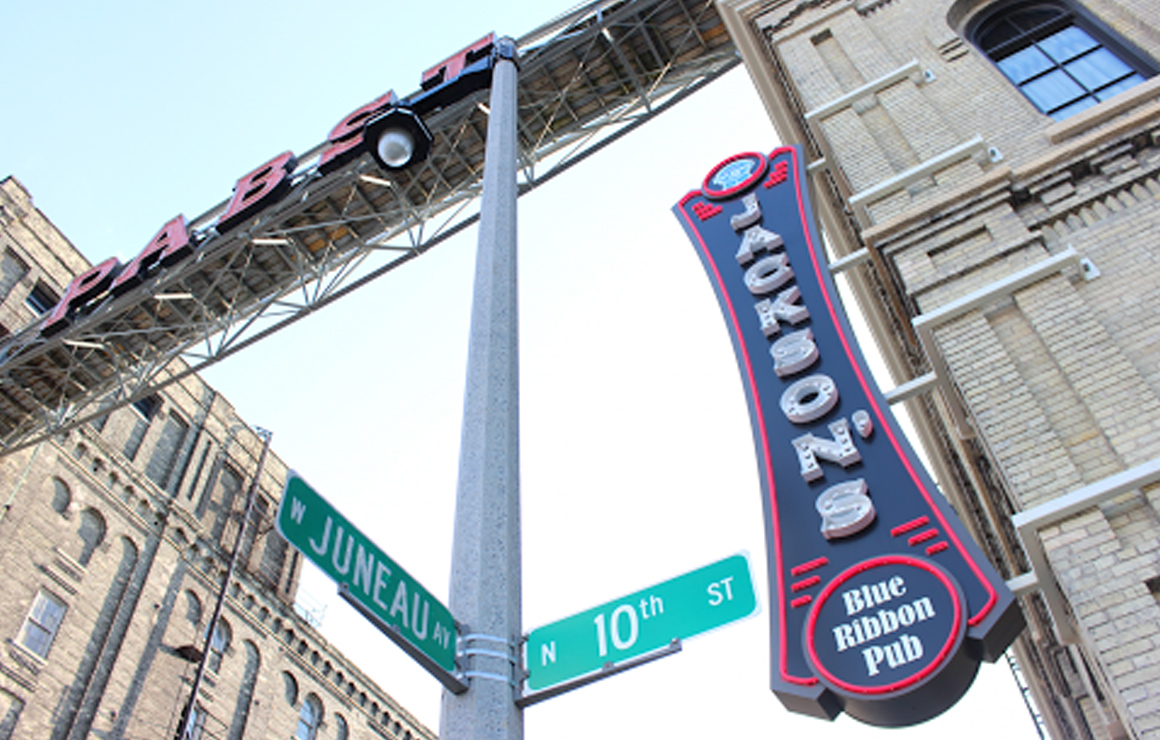 Major Goolsby's
Deemed "Milwaukee's Sports Headquarters," Major Goolsby's is an obvious choice to catch a game. Since the 1970s, Major Goolsby's has been the spot for Milwaukee sports fans for generations. While you watch the Brewers on one of their 55 TVs, you can also enjoy the history of the bar. The walls are covered with sports memorabilia collected over the years. Be part of the tradition and order their World-Famous Major Cheese Burger that was voted as "Milwaukee's Best!"
SportClub
Milwaukee has a new signing! SportClub opened February 2018 and is ready to play. SportClub isn't your traditional sports bar. With its sleek design and international menu, SportClub introduces Milwaukee to a new way of celebrating sports. You can enjoy one of their 30 beers on tap at the bar, in a booth, or even in their bleachers to make you feel like you're at the game.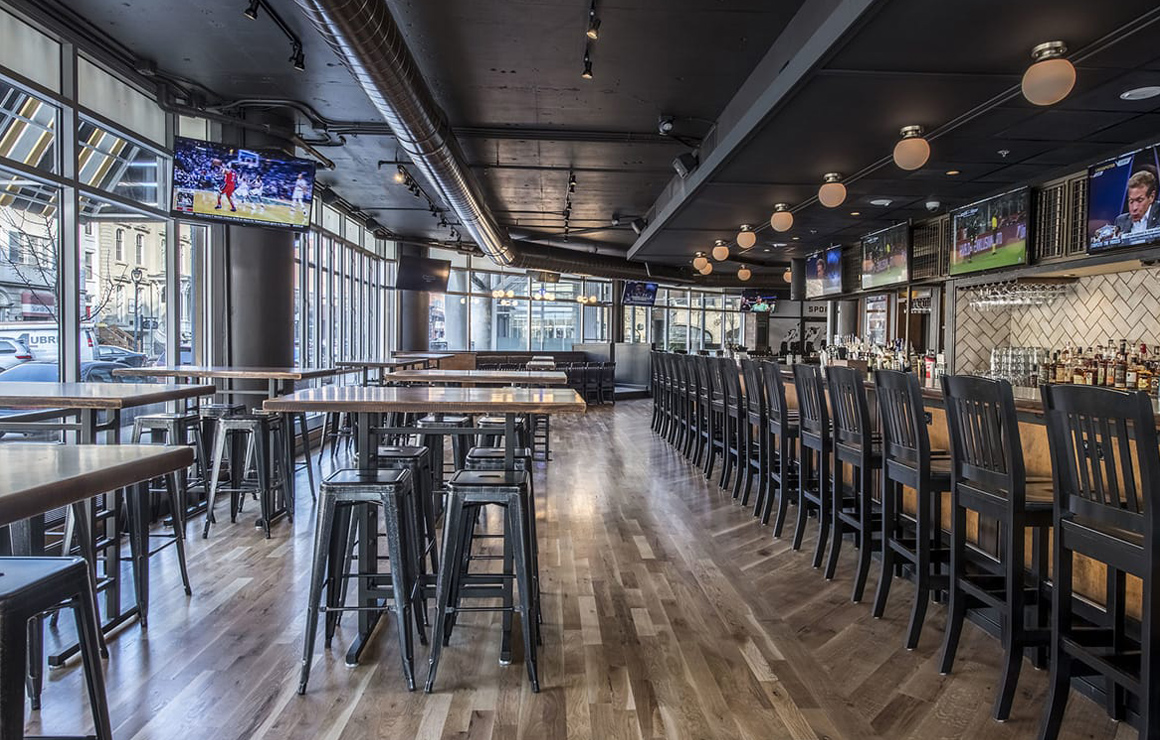 Who's on Third
Abbott and Costello always asked "Who's on first?" But since 2014 you can find Who's on Third in downtown Milwaukee. At the heart of Milwaukee's famous Old World Third Street, you can get some of the best pub food around. There are food and drink specials every day of the week, but make sure to start off with a basket of their famous cheese curds. Gather with other fans to watch the Brewers play on their 120" projection screen or take their free game day shuttle to Miller Park if you're watching from the stands.
Broken Bat Brewing Co.
A hidden gem of the Third Ward, Broken Bat Brewing Co. is going to be every baseball fan's favorite brewery. This dugout opened in Spring 2017 and is a tribute to America's favorite pastime. In addition to the Braves memorabilia, dart board, and flat screens, it also features craft brews like the "Double Play IPA" and "Mr. Oktoberfest" that complement the baseball theme.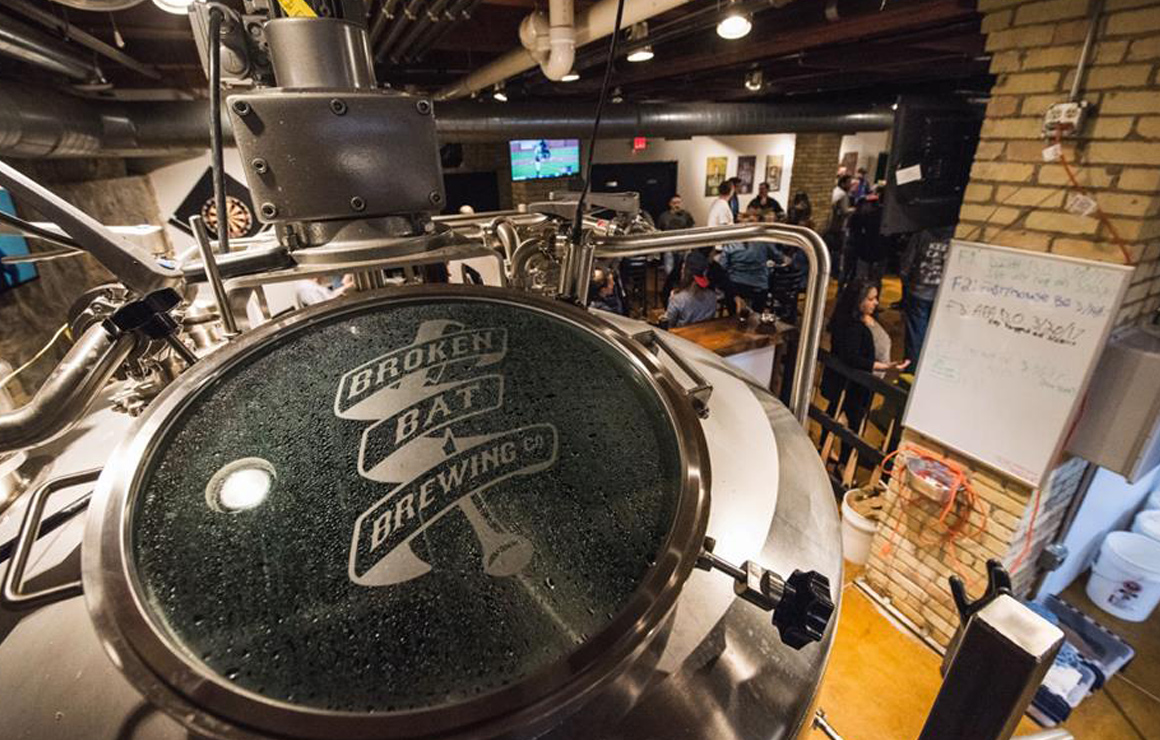 About the Author: Megan Kujawa is the Marketing & Special Events intern at Milwaukee Downtown, BID #21. She is a junior at Marquette University studying public relations, marketing and advertising.
Posted in:
Dining & Nightlife
Posted in:
Sports