Bastille Days Kicks off Festivities for 38th Straight Year
July 12, 2019 /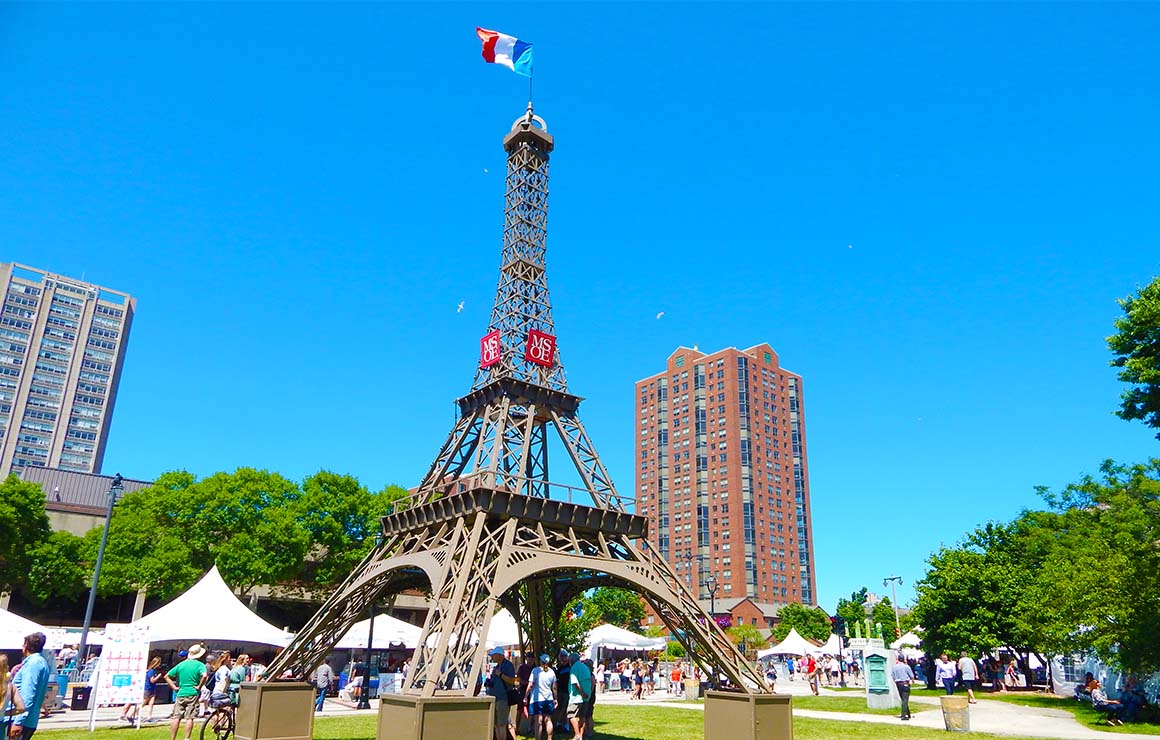 For 37 years, Bastille Days has served as one of Milwaukee's most prominent festivals and one of the nation's largest French celebrations. Now in its 38th year, the free festivities return to Cathedral Square Park from July 11th to July 14th. With more than 250,000 visitors each year, people come for live music, unique French cuisine, street merchants, and good company. Obviously, the 43-foot Eiffel Tower replica, which offers light shows throughout the day and night, is a major attraction, too. 
But as eye-catching as the replica Eiffel Tower may be, many are also flocking to artists Reggie Baylor and Melissa Courtney's Love Locks sculptures - a new and exciting addition to this year's festivities. Originating from a famous tradition on Paris's bridges, family and friends can purchase a Master Lock® padlock and attach it to one of three metal "love" sculptures, thus "locking" and "securing"  their love for someone. Master Lock®, Baylor, Courtney, and Bradley Tech High School students led this initiative to design and construct these metal sculptures. All of the proceeds from the padlock sales will be donated to Habitat for Humanity.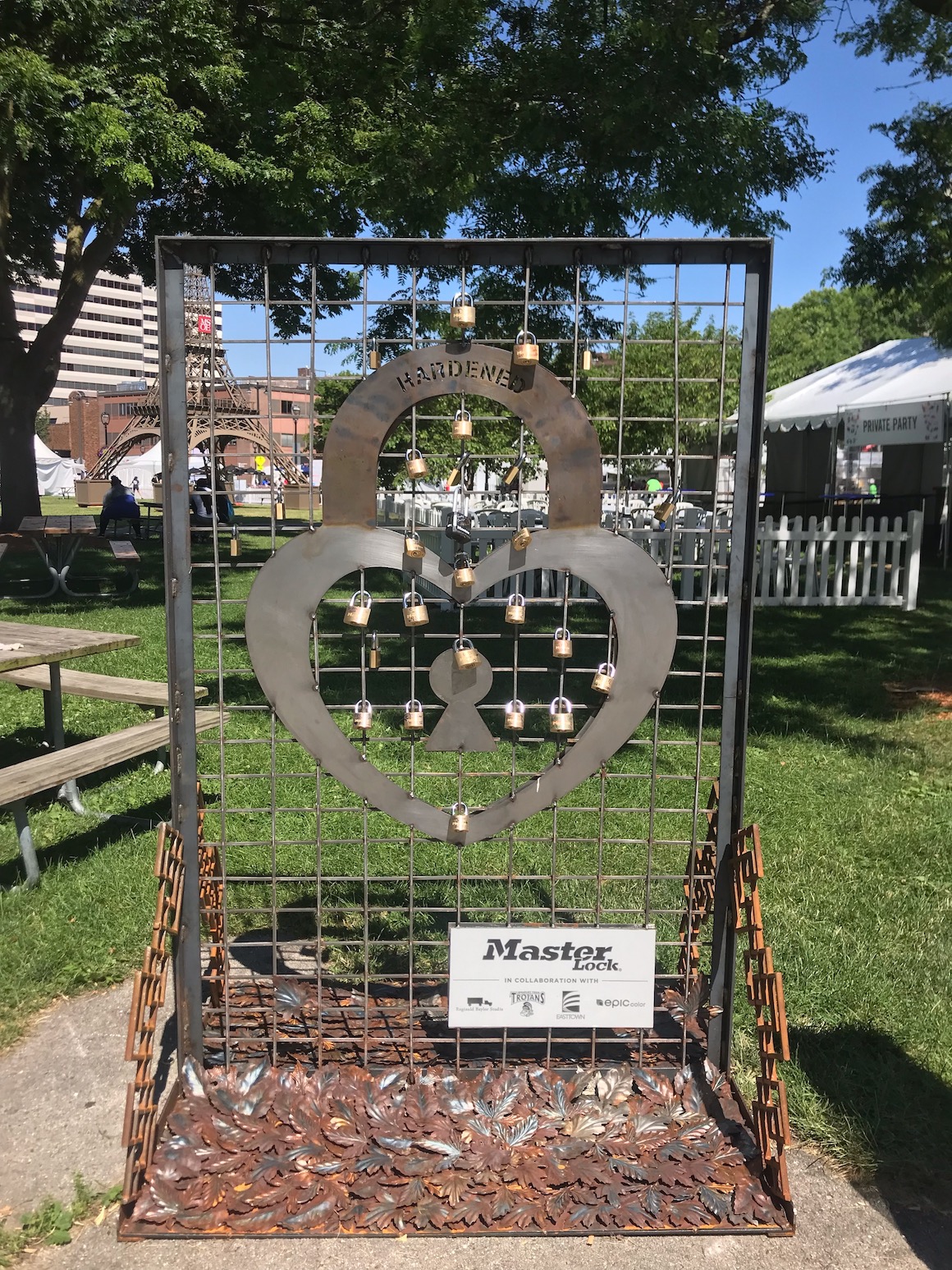 Fortunately, I got to see the sculptures for myself, along with adventuring through the more than 90 merchant booths and 25 restaurants that the festival has to offer. Although I was not able to sample everything, I was able to try two of the staple options: beef bourguignon with a hardy side of beignets. Other popular options include crêpes, wine, champagne, and prime rib.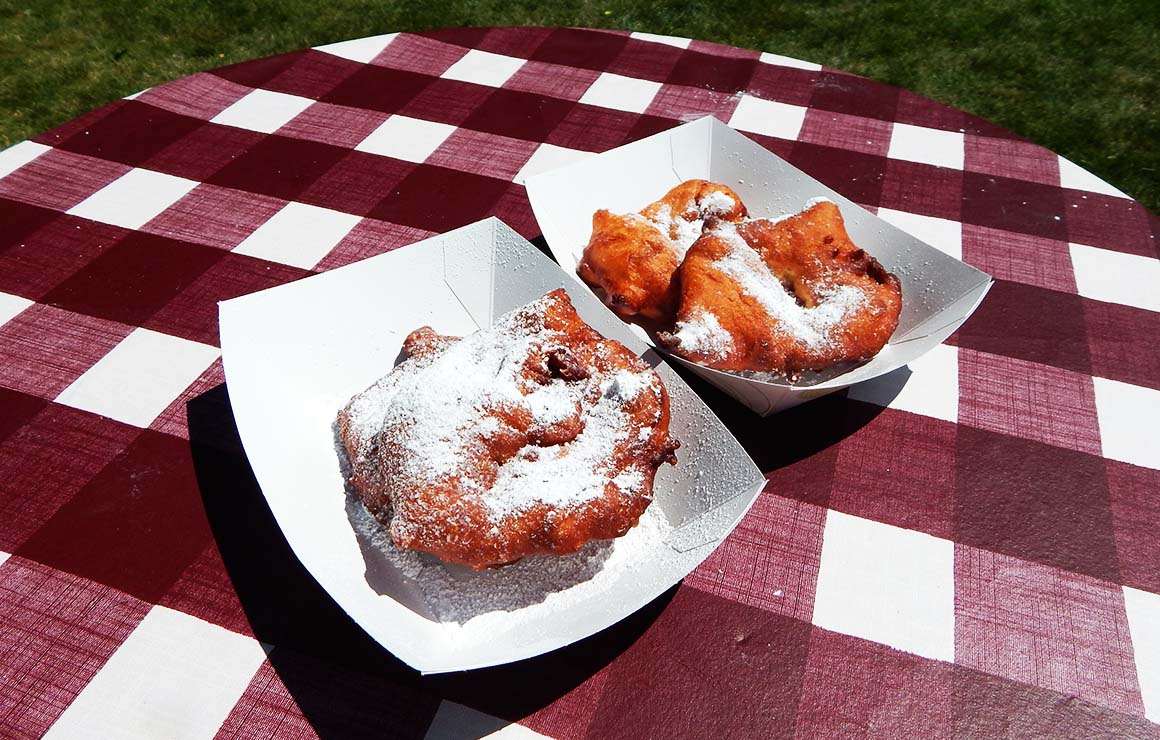 However, the excitement extends well beyond just the food. Close to 100 merchant booths will be set up each day of the festival. This Friday evening, there will be a Mardi Gras party with discounted happy hour drinks. And taking place through the weekend, there will be handcrafted clothing and merchandise, face painting, and a variety of interactive musical performances. 

So come out this weekend to enjoy the 38th straight year of Bastille Days in Cathedral Square Park. Hours of operation are 11 a.m. - 11:30 p.m on Friday, 10 a.m. - 11:30 p.m. Saturday, and from 11 a.m. - 8 p.m. on Sunday. 
About the Author: Joe Franke is Milwaukee Downtown's Economic Development and Public Space Intern, and engages with stakeholders to promote the downtown business environment. 
Posted in:
Arts & Culture