Back to Business: Warm Up With a Bowl from The Soup House
October 7, 2020 /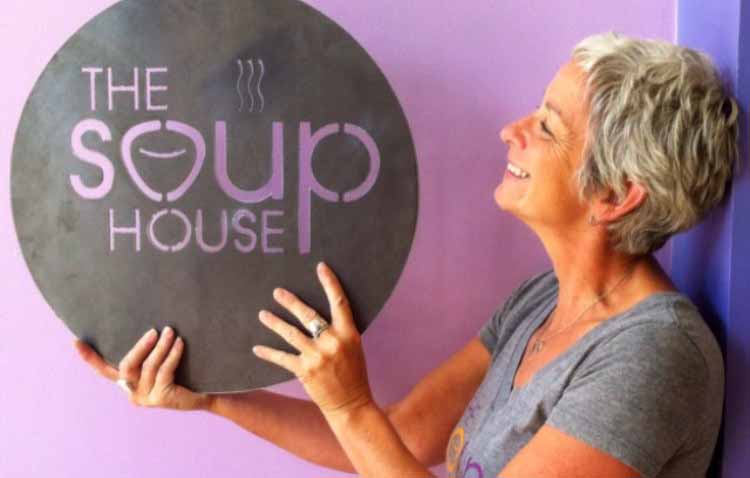 Soup is the perfect dish to enjoy during the colder months and The Soup House, located in downtown's HiFi (historic financial) district at 324 E. Michigan St., is back and serving up your favorite soups.  
With help from a Milwaukee Independent Restaurant Coalition grant, the mother-daughter team officially reopened their storefront on September 29. The Soup House offers four different soup choices daily with carry-out orders only, Tuesdays through Thursdays. Every day they offer a variety of meat, vegan, vegetarian, or gluten free options.  
Excited by the energy being created downtown, The Soup House looks forward to seeing their customers return and welcome them back into a delicious lunch routine. In the restaurant, you can find a charming, "old-school" style, but with an extra eye there to keep everyone safe and healthy.  
Check out their menu on Facebook, find your favorite soup and stop in for a bowl this week. Need a gift? Grab a gift card for a friend to enjoy a warm bowl on a cold day.  
Best of all, if you request a soup on Facebook, they might just make it! 
Order in-person or call (414) 277-7687 from 10:00-2:00 Tuesdays-Thursdays to get your favorite.
About the Author: Claire Neville is a graduate of the University of Wisconsin-Milwaukee and Special Project Intern with Milwaukee Downtown, BID #21, advancing downtown's strategic priorities in the realm of economic development and public space management.  
Posted in:
Dining & Nightlife