5 Reasons We Have Brew Crew Fever in 2019
March 27, 2019 /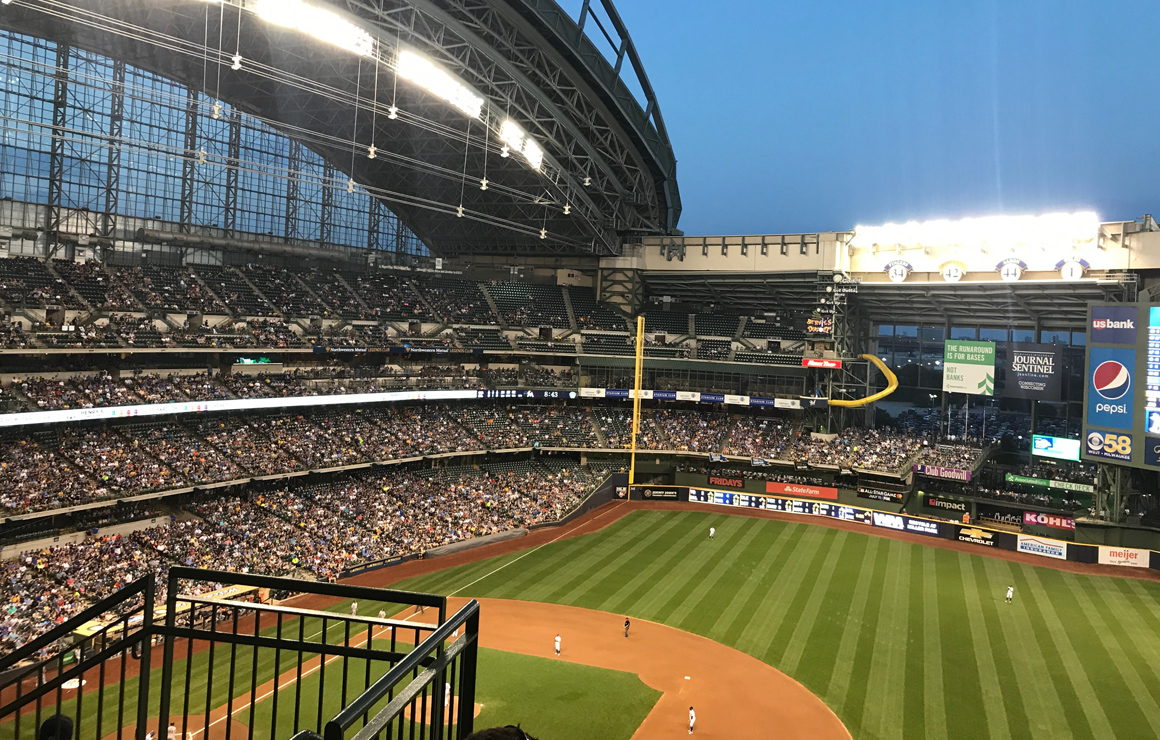 By: Megan Kujawa
Play ball! The Milwaukee Brewers kick off the 2019 season on March 28 at home against the St. Louis Cardinals. After being crowned the NL Central Champions in 2018, there's plenty to be excited for in 2019. Here are a few reasons why we have Brew Crew fever:
Excitement from Last Year
Last season, the Brewers finished with a 96-67 record, and were crowned kings of the NL Central after winning a historic 163rd regular season game against the Cubbies. The Brewers swept the Colorado Rockies to win the NL Division Series, before losing a heartbreaker against the LA Dodgers to send them to the World Series. Even so, Christian Yelich was named MVP which is the first time a Milwaukee Brewer has won the title since Ryan Braun in 2011.
All-Star Cast
Last season, the Milwaukee Brewers reenacted a scene from "The Sandlot" to celebrate the film's 25th anniversary. They brought back the cameras in 2019 and released their clever take on the cafeteria scene from "Mean Girls". Who knows, maybe we'll see a few Brewers on the big screen once they retire from baseball - after all, Christian Yelich did make an appearance on CBS's "Magnum P.I." earlier this month.
Offseason Moves
In the offseason, the Brewers signed Yasmani Grandal, a lefty-hitting catcher known for having great relationships with his pitchers. The Brewers also resigned Mike Moustakas from free-agency during spring training. "Moose" was a key player in 2018 after being acquired from the Royals in July and will certainly be welcomed back by fans in Milwaukee as he makes a move to second-baseman.
Brewers in the Community
When the Brewers aren't in the batting cages, they're out making an impact on our community. Pitcher Brent Suter gifted teammates and staff reusable water bottles to help eliminate waste in the clubhouse, sparking the #StrikeOutWaste movement that he hopes will grow outside of Miller Park.
The Brewers also recently
shared a message
supporting Team Emma. Emma is a 7-year-old girl from Hartford, Wisc. that was diagnosed with an inoperable brain tumor last month. She's requesting letters from dogs to cheer her up, and will soon be getting a special surprise from Hank the Ballpark Pup.
Environment at Miller Park
Despite being the smallest market in the MLB, Miller Park is always packed with loyal fans. From early tailgates to extra innings that go late into the night, the Brewers can always count on being in a rocking environment.
About the Author: Megan Kujawa is the Marketing & Special Events intern at Milwaukee Downtown, BID #21. She is a senior at Marquette University studying public relations, marketing and advertising.
Posted in:
Sports