2019 Taste & Toast Preview
February 18, 2019 /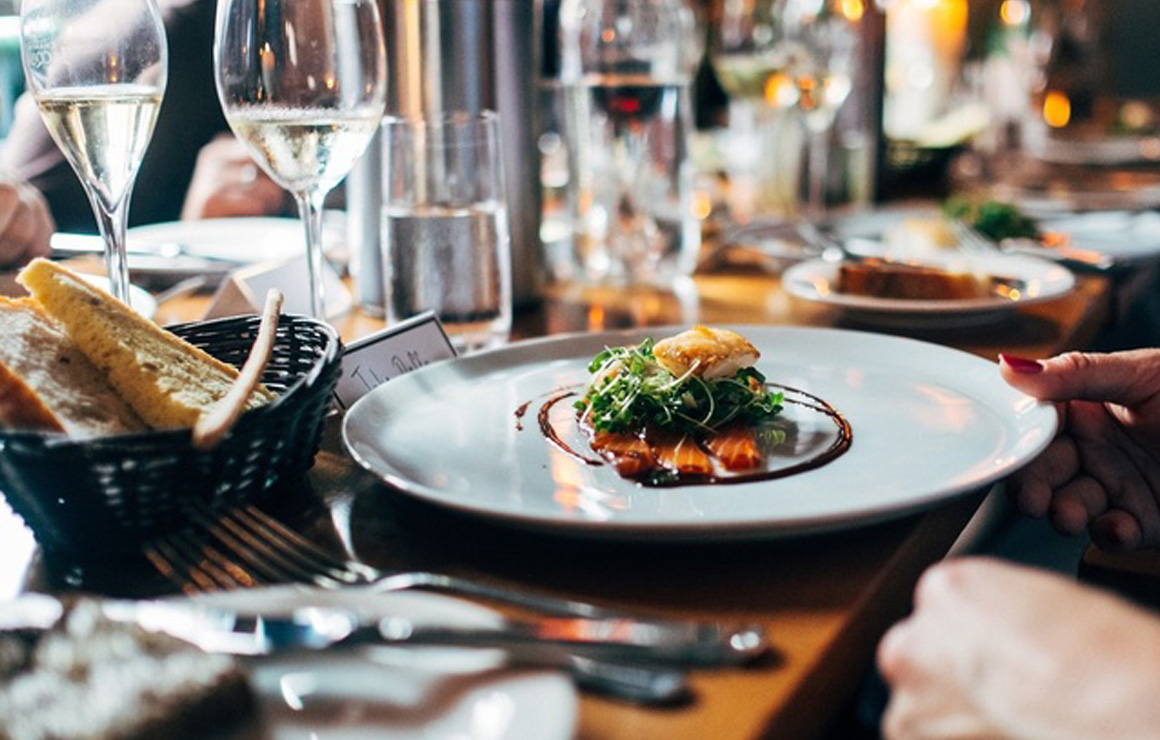 By: Megan Kujawa
Taste & Toast returns for year five February 25 through March 1, 2019. 24 downtown restaurants have crafted special "appeteasers" and drinks for you to taste, and maybe find your new favorite spot! Not sure where to start? Check out the full list of participants here:
New & Notable
These hot spots are all newer to downtown's restaurant scene. Discover your new favorite from the list of up-and-comers, some of which feature fun twists on the bar experience (board games, anyone?).
Blue Bat Kitchen & Tequilaria – 249 N. Water Street*
East Town Kitchen & Bar – 323 E. Wisconsin Avenue*
Hilton Garden Inn – The Garden Grille & Bar – 661 N. Broadway*
Oak & Shield Gaming Pub – 600 E. Ogden Avenue*
SportClub – 750 N. Jefferson Street*
Tavern at Turner Hall – 1038 Vel R. Phillips Avenue

Dine with a View
Take in Milwaukee's stunning cityscape while you sip your drink. These destinations will supply photo-worthy views at the lakefront, East Town and on Old World Third Street, where brand-new roofline lighting amplifies the ambience.
Blu – 424 E. Wisconsin Avenue*
Harbor House – 550 N. Harbor Drive
Who's On Third – 1007 N. Old World 3rd Street
Cozy & Comforting
February in Milwaukee can be pretty cold, but one of the perks of winter weather is enjoying comfort food. These restaurants will warm you up with apps such as Bacon Wrapped Cheese Curds and Braised Short Rib Mac N Cheese.
The Brown Bottle – 221 W. Galena Street
Carson's Prime Steaks & Famous Barbecue – 301 W. Juneau Avenue
DOC's Commerce Smokehouse – 754 Vel R. Phillips Avenue
Flannery's – 425 E. Wells Street*
The Loaded Slate – 1137 N. Old World 3rd Street

Crafty Cocktails
Are you the adventurous type, always up for trying something new? These menus feature creative, specialty drinks and award-winning recipes. You'll probably wonder how they came up with some of them, but will be glad that they did.
Cantina – 1110 N. Old World 3rd Street
Monarch Lounge – 509 W. Wisconsin Avenue
Oak Barrel Public House – 1033 N. Old World 3rd Street
Pier 106 – 106 W. Wells Street
The Rumpus Room – 1030 N. Water Street
SafeHouse – 332 N. Milwaukee Street
HOP to 'em
Head straight to happy hour by taking The Hop! These restaurants are all right off the streetcar route so you can easily and quickly get to toasting.
Cubanitas – 728 N. Milwaukee Street
Onesto – 221 N. Broadway
Pastiche at the Metro – 411 E. Mason Street
Smoke Shack – 332 N. Milwaukee Street
*Plus, everything starred above is also closely accessible via the Hop.
About the Author: Megan Kujawa is the Marketing & Special Events intern at Milwaukee Downtown, BID #21. She is a senior at Marquette University studying public relations, marketing and advertising.
Posted in:
Dining & Nightlife