Wisconsin Breast Cancer Showcase Runs Through June 16
June 10, 2019 /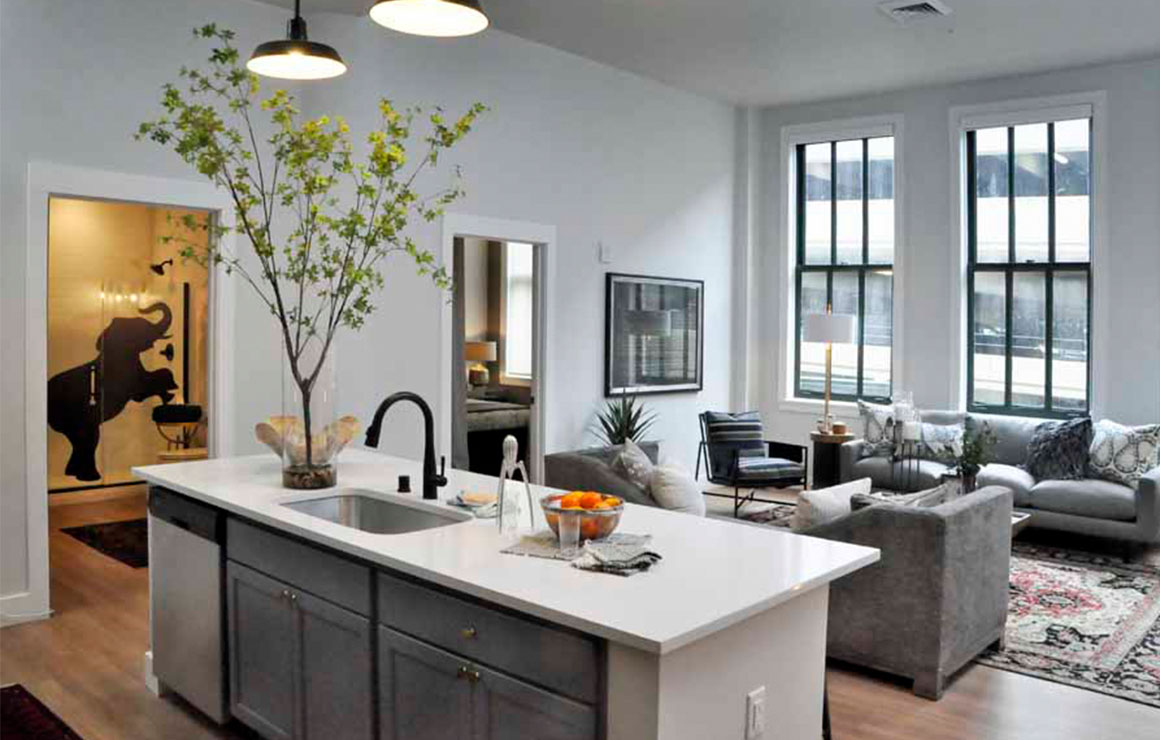 For the first time in over 20 years, the Wisconsin Breast Cancer ShowHouse (WBCS) is featuring seven urban apartments instead of one luxury home. This unique tour is taking place in The Avenue, formerly known as the Grand Avenue Mall, as the WBCS looks to continue its effort in raising money for cancer research.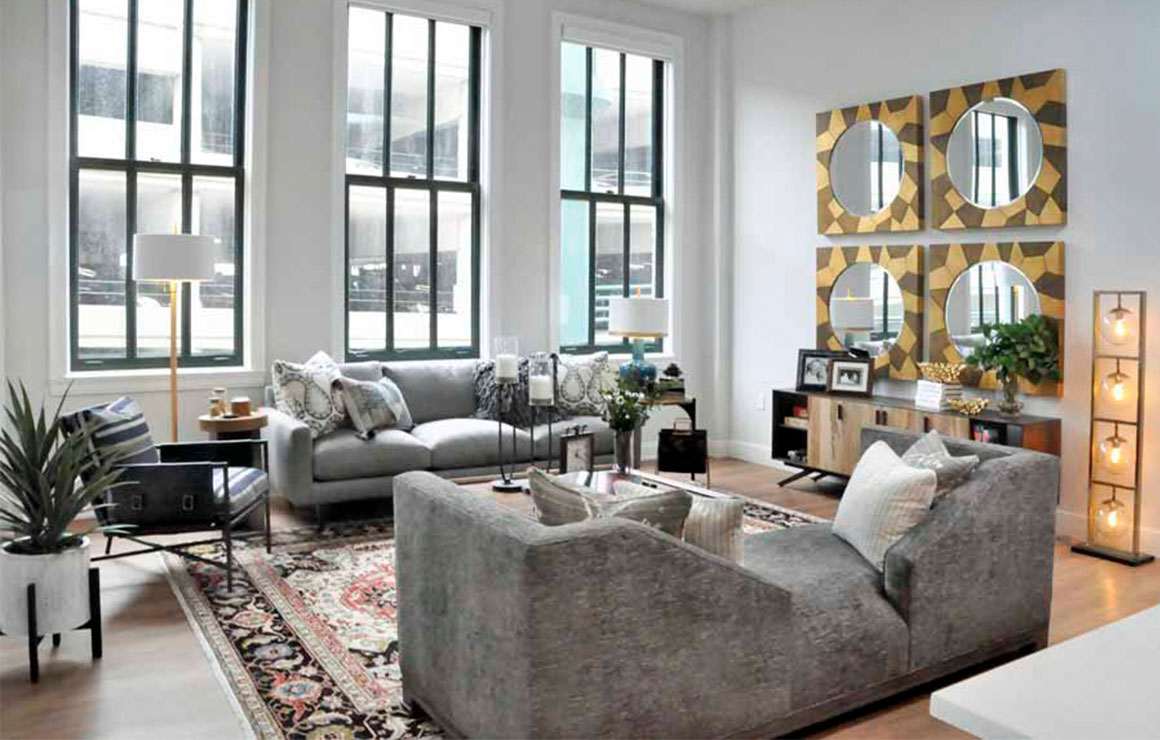 In the past, WBCS has typically showcased just one home and one designer. This summer, however, the nonprofit organization decided to change its course. Turning its attention towards downsizing and urban dwelling, seven apartments are not only featured as apart of the tour but are also showcasing the redevelopment of the historic Plankinton Arcade. Because much of the development is not complete, and the apartments are brand new, the designers were able to work with a completely empty apartment - or as Linda Short of WBCS told the Journal Sentinel this May, "a blank canvas." 
Each featured apartment was transformed to display a different genre of interior decorating style and was decorated by some of Milwaukee's most prominent interior designers. Explore this recently developed space, eccentric color schemes, and unique furniture and decor, now called Plankinton Clover Apartments.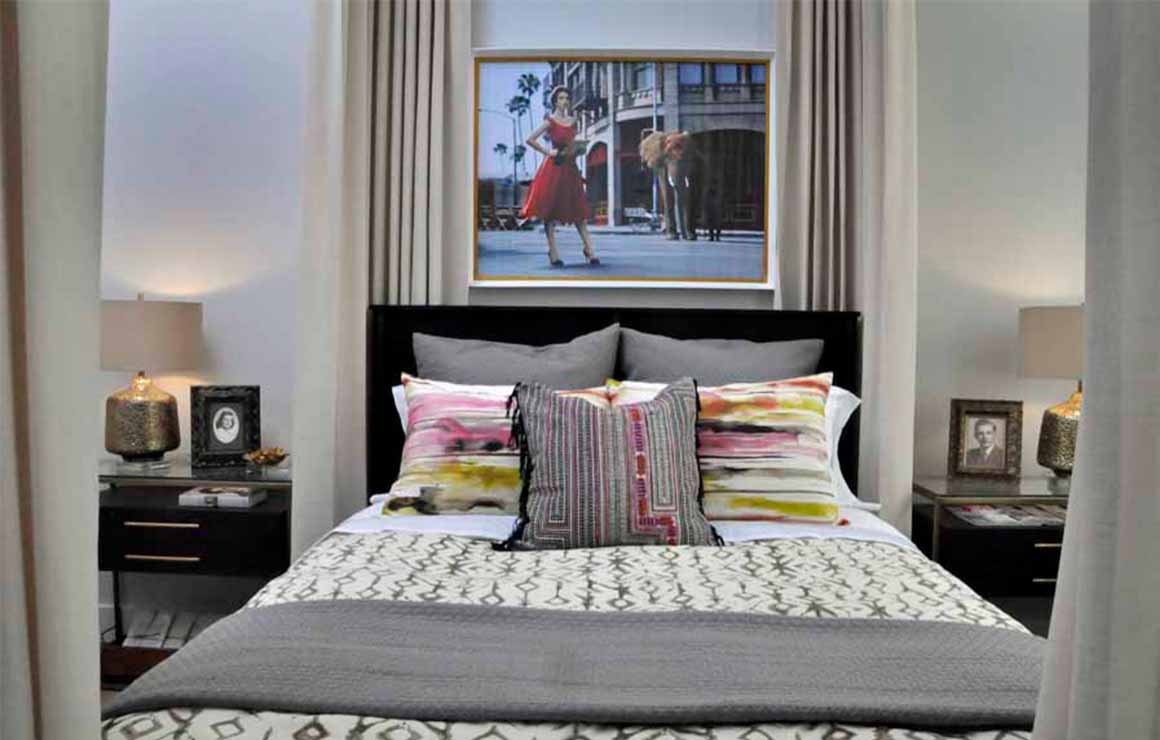 They will house unit-types ranging from studios to multi-bedroom luxury apartments. Though the landscape of the WBCS's tour may be changing, the mission remains the same: to support early-stage breast cancer and prostate cancer research at the Medical College of Wisconsin. Since its founding in 1998, the WBCS has led to more than $68 million research grants to the Medical College of Wisconsin. Do not miss this opportunity to experience the intersection of history and urban living, while also contributing to a great cause. To learn more about the 2019 Wisconsin Breast Cancer ShowHouse, its mission, and its history, visit www.breastcancershowhouse.org/WBCS. 
The Showhouse will be open to the public now through Sunday, June 16.  Information regarding parking, hours, and ticket purchases can be found here.
About the Author: Joe Franke is Milwaukee Downtown's Economic Development and Public Space Intern, and engages with stakeholders to promote the downtown business environment. Imagery courtesy of WBCS. 
Posted in:
Arts & Culture
Posted in:
News