Old World Third Street Renamed To Honor Dr. Martin Luther King Jr.
January 19, 2022 /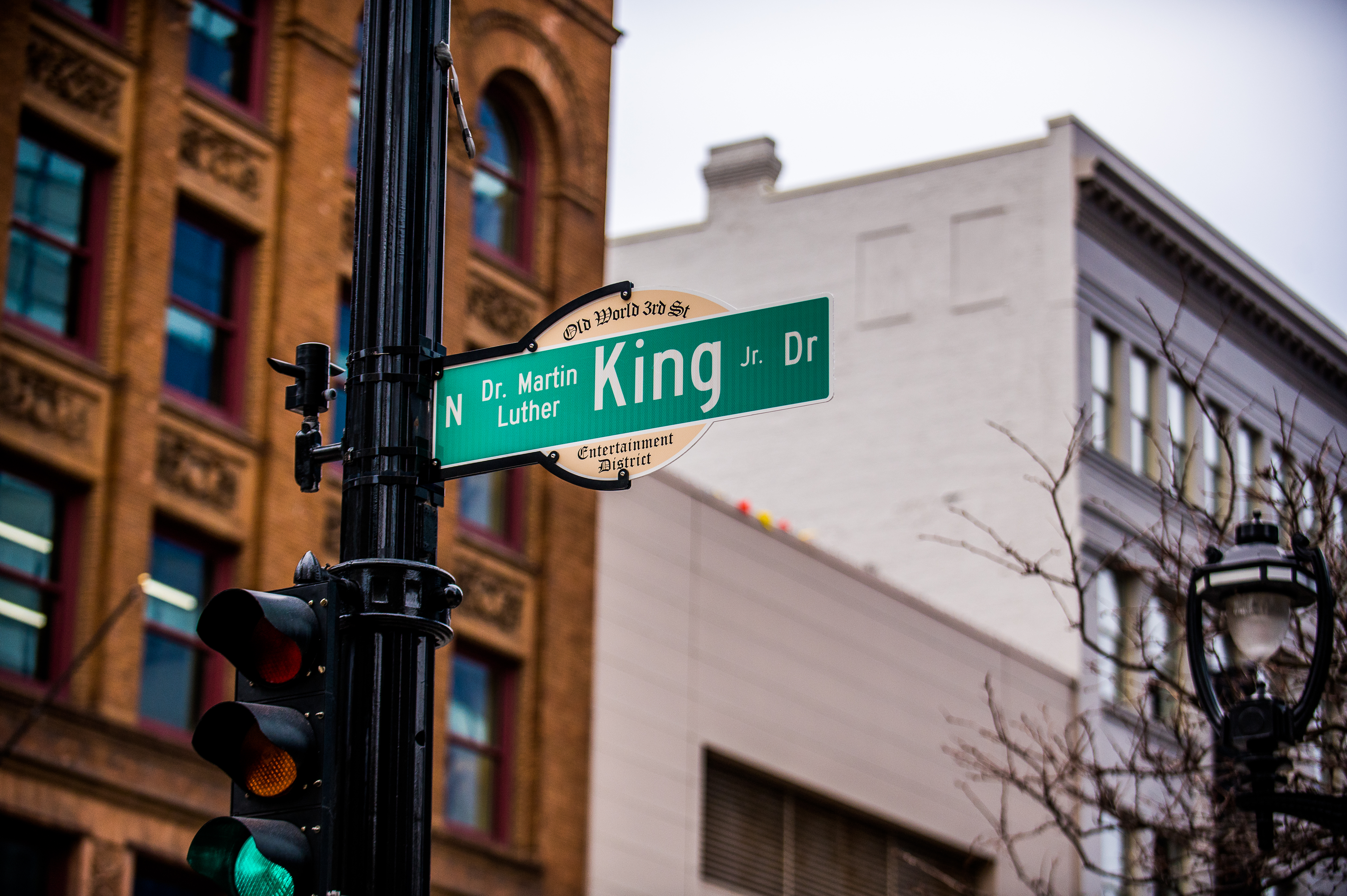 Over 38 years in the making, Old World Third Street was officially renamed to N. Dr. Martin Luther King Drive on Monday, January 17th to celebrate and honor Dr. Martin Luther King Jr. Day.
While there has been many discussion and debate about renaming and merging Old World Third St. and Dr. Martin Luther King Jr. Drive, Alderwoman Coggs and the Common Council unanimously sponsored and passed the ordinance. The existing Old World Third St., from West Mckinley Avenue to West Wisconsin Avenue, has officially become North Dr. Martin Luther King, Jr. Drive. The popular nighttime entertainment district will now be called the Old World 3rd Street Entertainment District on Dr. Martin Luther King, Jr. Drive.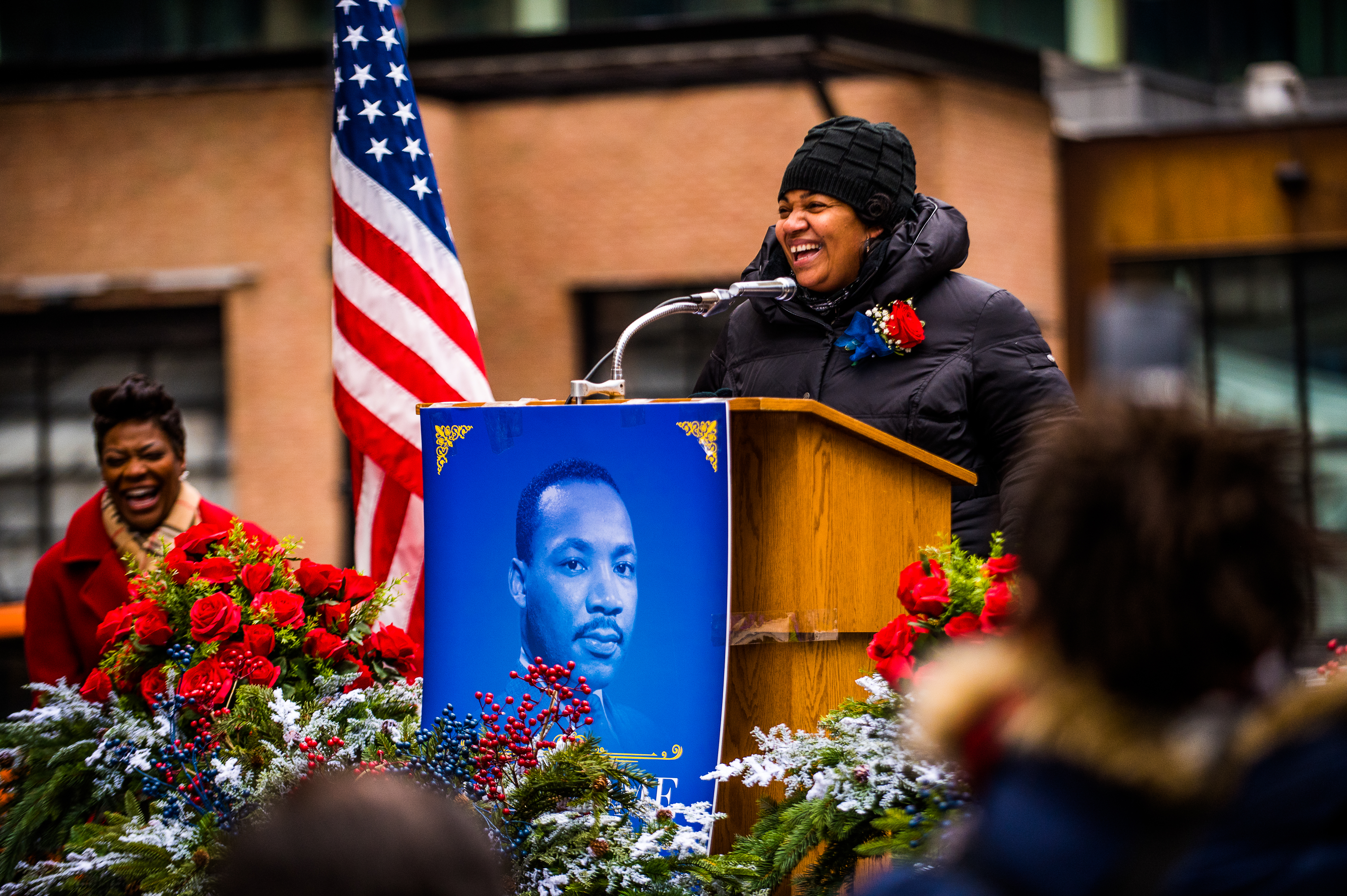 "This historic moment has been a long time in the making," said Alderwoman Coggs, "we have worked to honor and respect Doctor King's legacy while changing the direction and trajectory of this city as it relates to racial equity and social justice." 
Monday's ceremony took place on the corner of Wisconsin Avenue and Dr. Martin Luther King Jr. Drive, formerly Old World Third Street. The ceremony hosted a variety of speakers, including Governor Tony Evers,  Milwaukee Mayor Cavalier Johnson, 2021's Little Miss Juneteeth Kali Maa Free, and Alderwoman Milele Coggs. The ceremony was open to the public and included a life size Dr. Martin Luther King Jr. ice sculpture with many thanks to Art Below Zero, depicted below.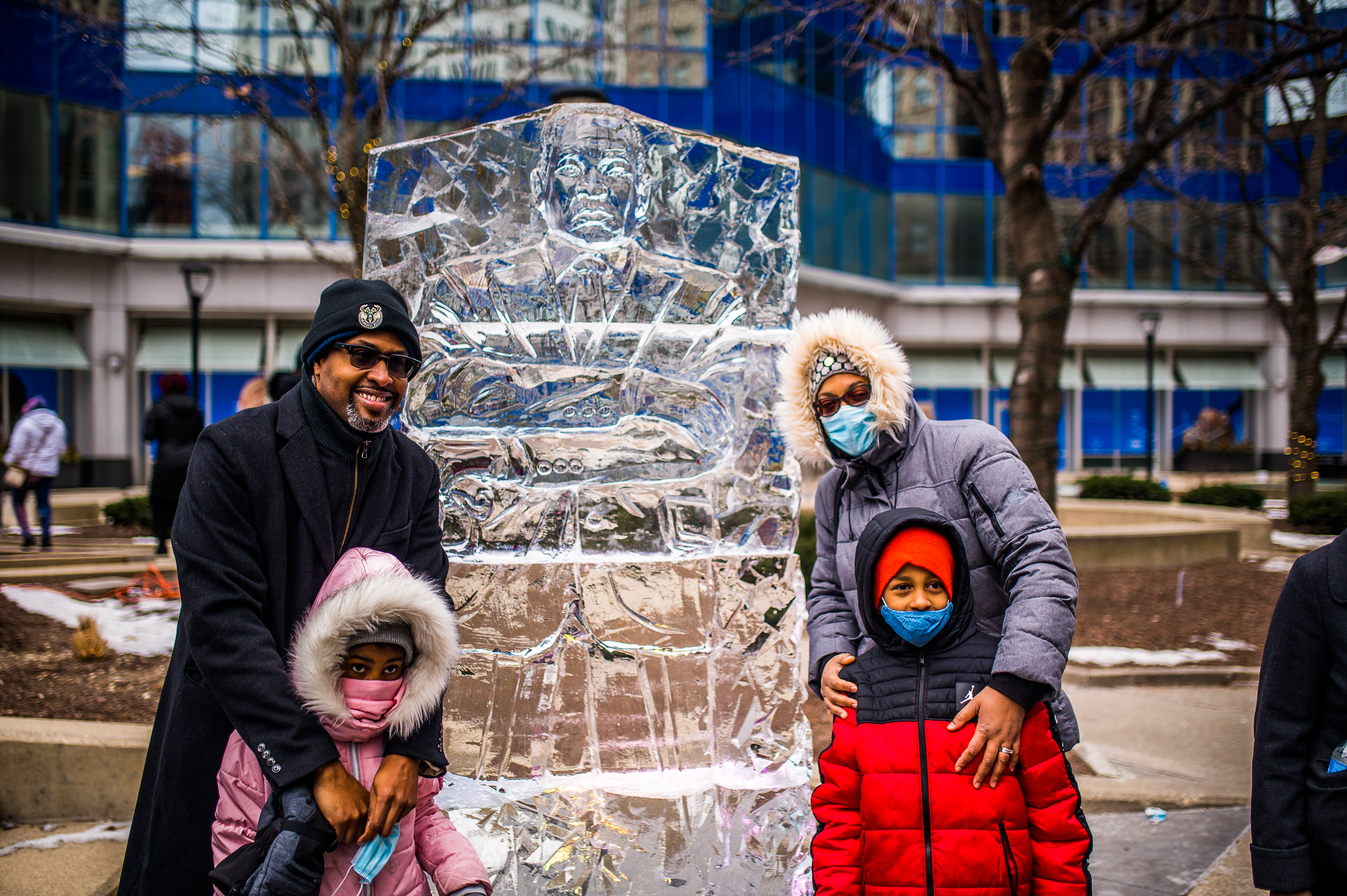 "There needs to be one King Drive that connects us all,  and I want to thank the community partners, businesses, elected officials, city staff, and other stakeholders who have helped make this a reality," said Alderwoman Coggs.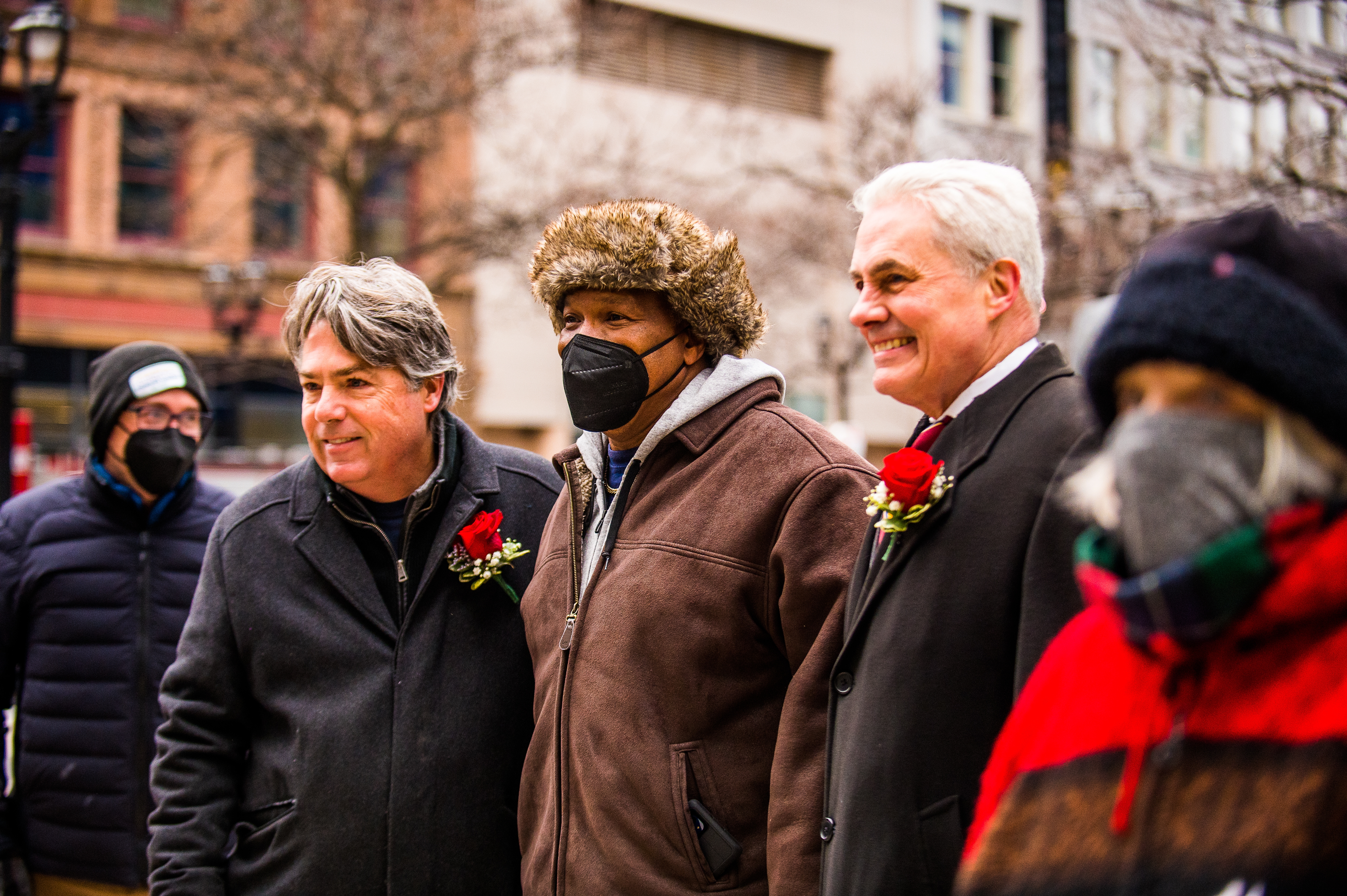 The extension of MLK Drive into Downtown was a very important and special day for our city. Cheers to a more inclusive, equitable, and bright future for Milwaukee. 
Photos courtesy of VISIT Milwaukee
About the Author: Payton Trieglaff is a Junior at the University of Wisconsin-Milwaukee and the Special Events & Marketing Intern with Milwaukee Downtown, BID #21, advancing downtown's strategic priorities through marketing, events, and social media.
Posted in:
News