New at the Bucks Entertainment Block
March 4, 2019 /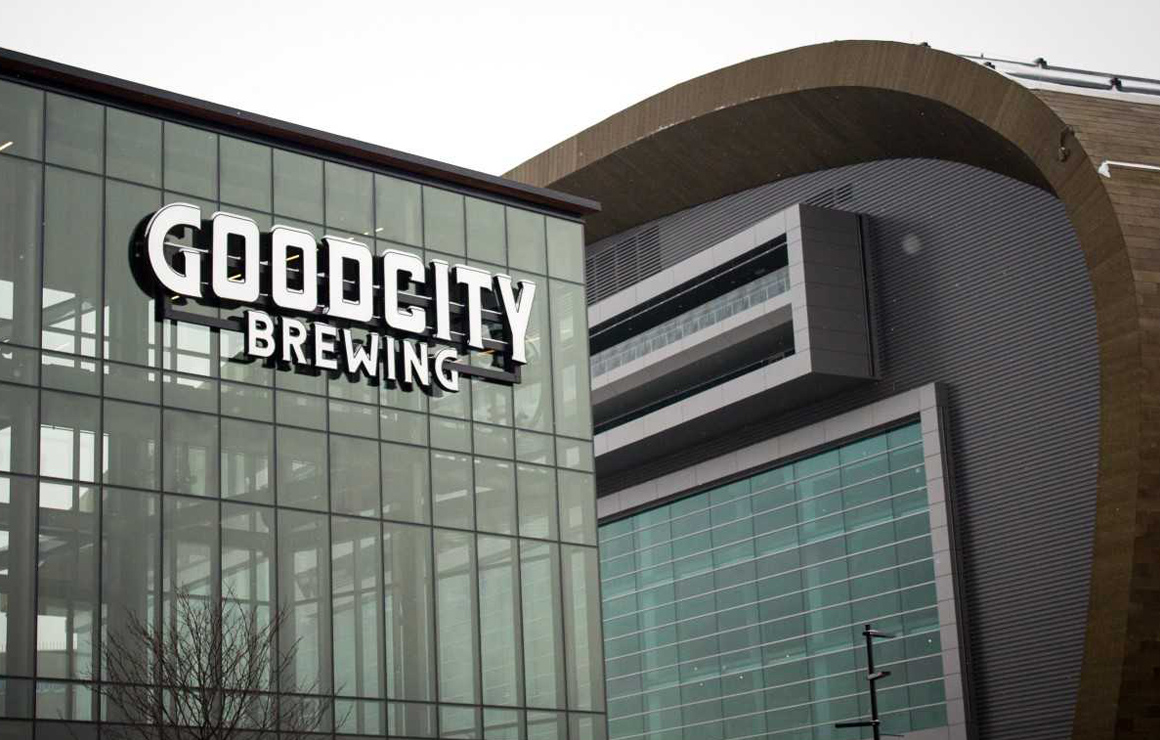 Photo courtesy of Good City Brewing.
By: Megan Kujawa
There's a lot to be excited for at the Fiserv Forum this spring. Eric Church's "Double Down Tour" comes to Milwaukee March 29 & 30, the Bucks wrap up their NBA regular season at home April 10 (although we're expecting a long postseason run) and the Bucks Entertainment Block welcomes new tenants. Check out where I'm sure you'll be spending plenty of time in the upcoming months: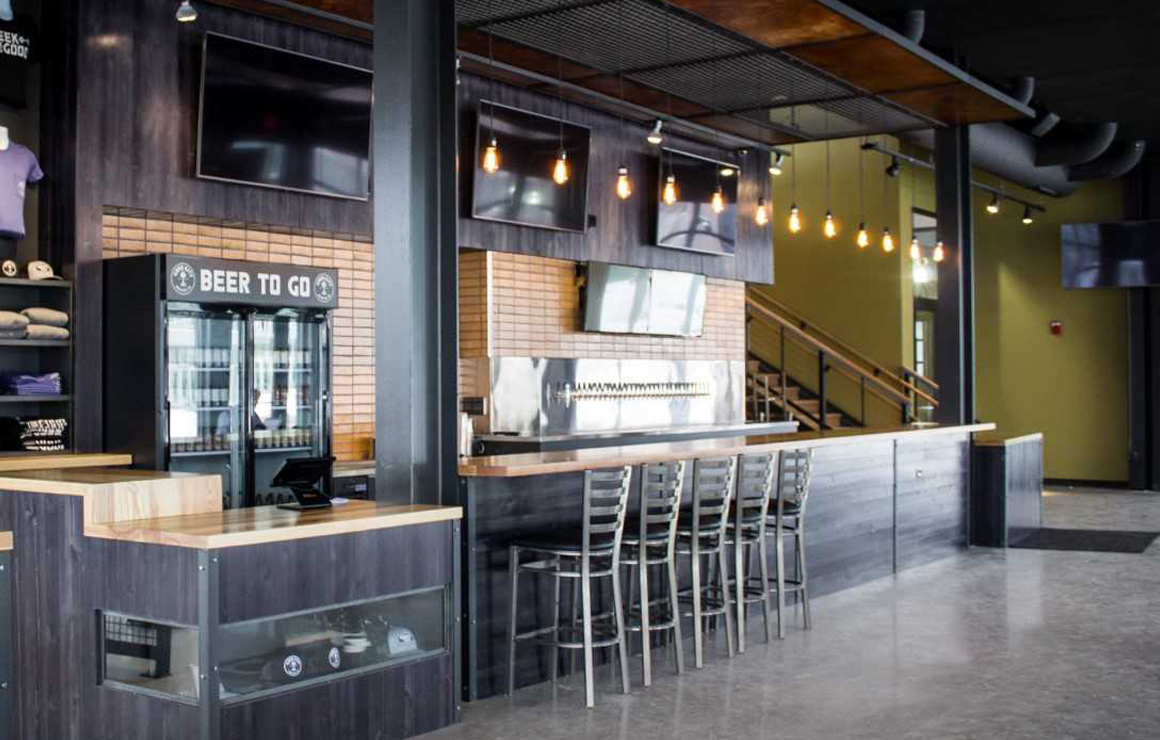 Photo courtesy of Good City Brewing.
Good City Brewing – 333 W. Juneau Avenue
Good City Brewing officially opened their downtown location on February 22 with a weekend-long grand opening event. The brewery & taproom is split with a beer-hall-style area featuring 24 Good City taps and a full-service dining area on the first floor. Once the snow melts away, the second-floor outdoor patio will open overlooking the plaza.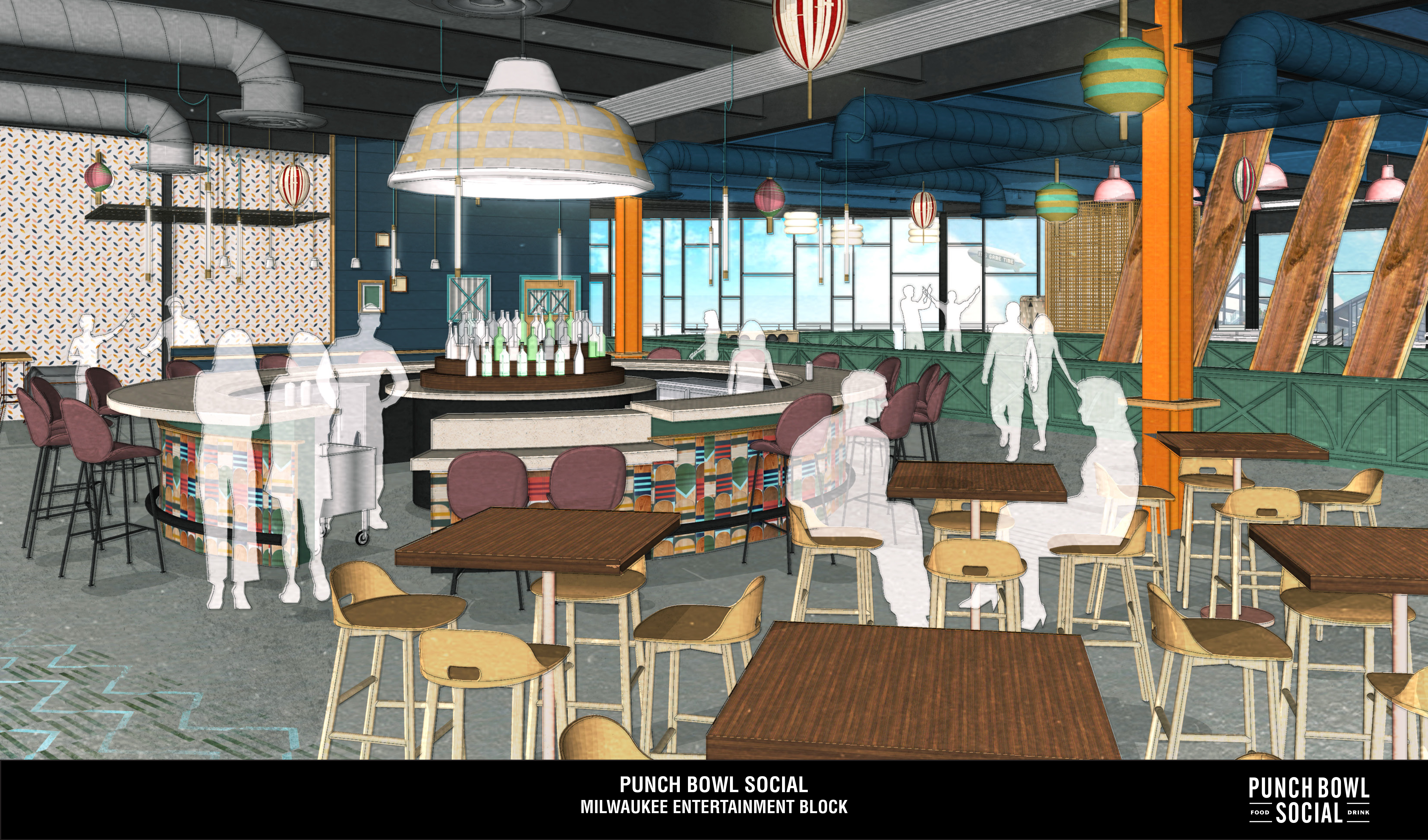 Photo courtesy of Punch Bowl Social. 
Punch Bowl Social – 1122 N. Vel R. Phillips Avenue
On March 9, Punch Bowl Social celebrates the grand opening of their first Wisconsin location. Customers will be able to sample their creative food and beverage menu and have unlimited game play of skee ball, bowling and classic video games just to name a few. Tickets to the event cost $20, with all proceeds going to local nonprofit Running Rebels.

Drink Wisconsinbly – 320 W. Highland Avenue
Drink Wisconsinbly, dubbed the "unofficial official lifestyle brand of Wisconsin," is expected to open in late March at the south end of the Entertainment Block. The pub will be fully decked out in all things Wisconsin, including a wall of vintage beer cans and a bubbler that dispenses SoulBoxer Brandy Old Fashioneds. Drink Wisconsinbly merchandise such as apparel, drinkware and other accessories will also be available for purchase.
The MECCA Sports Bar and Grill – 333 W. Juneau Avenue
Paying homage to the former home of the Milwaukee Bucks where they won the NBA title in 1971, The MECCA Sports Bar and Grill is expected to open late April. At The MECCA, you'll enjoy traditional and signature pub items, two levels of outdoor seating and a 36-foot TV to watch your favorite teams play.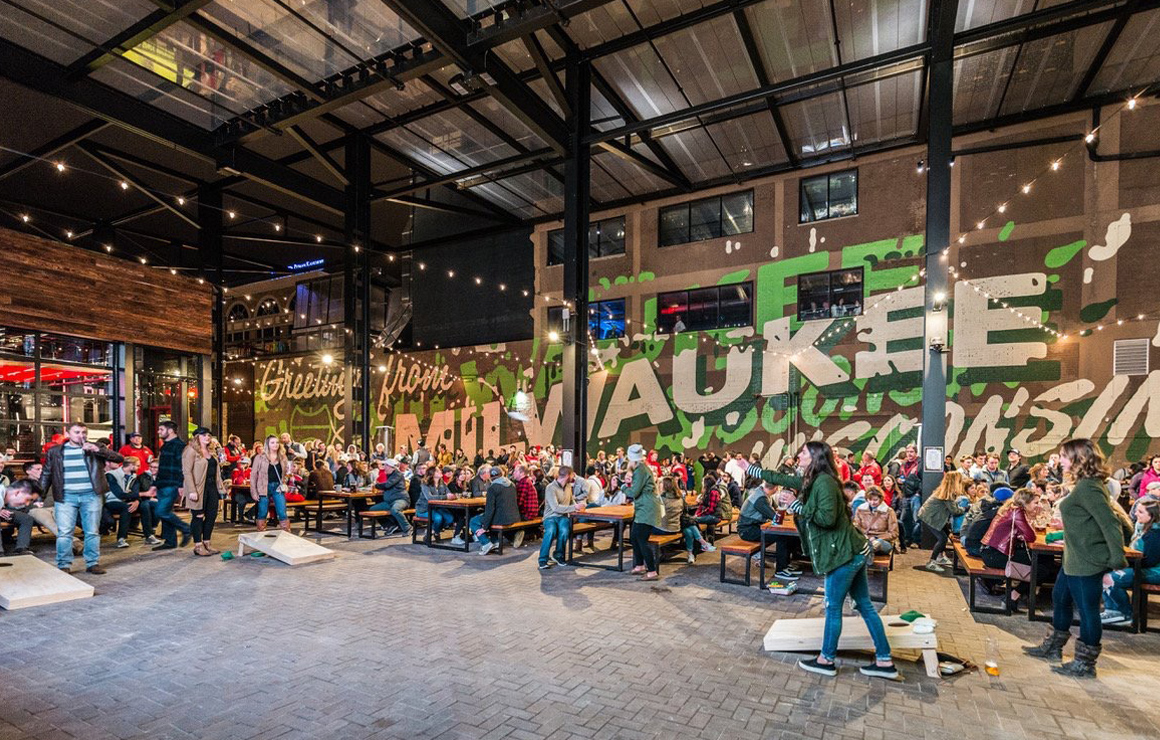 The Beer Garden – East side of Fiserv Forum
The Bucks Beer Garden opened last fall just in time for Milwaukee to celebrate the Brewers' 2018 play-off run. Set between Old World 3rd Street and the east side of the plaza, the beer garden is open year-round and has a 28-foot screen where you can gather to watch Wisconsin's teams dominate no matter what season it is.
About the Author: Megan Kujawa is the Marketing & Special Events intern at Milwaukee Downtown, BID #21. She is a senior at Marquette University studying public relations, marketing and advertising.
Posted in:
Dining & Nightlife
Posted in:
Music
Posted in:
Sports