MKE a List and Check it Twice for Local Nonprofits
December 1, 2020 /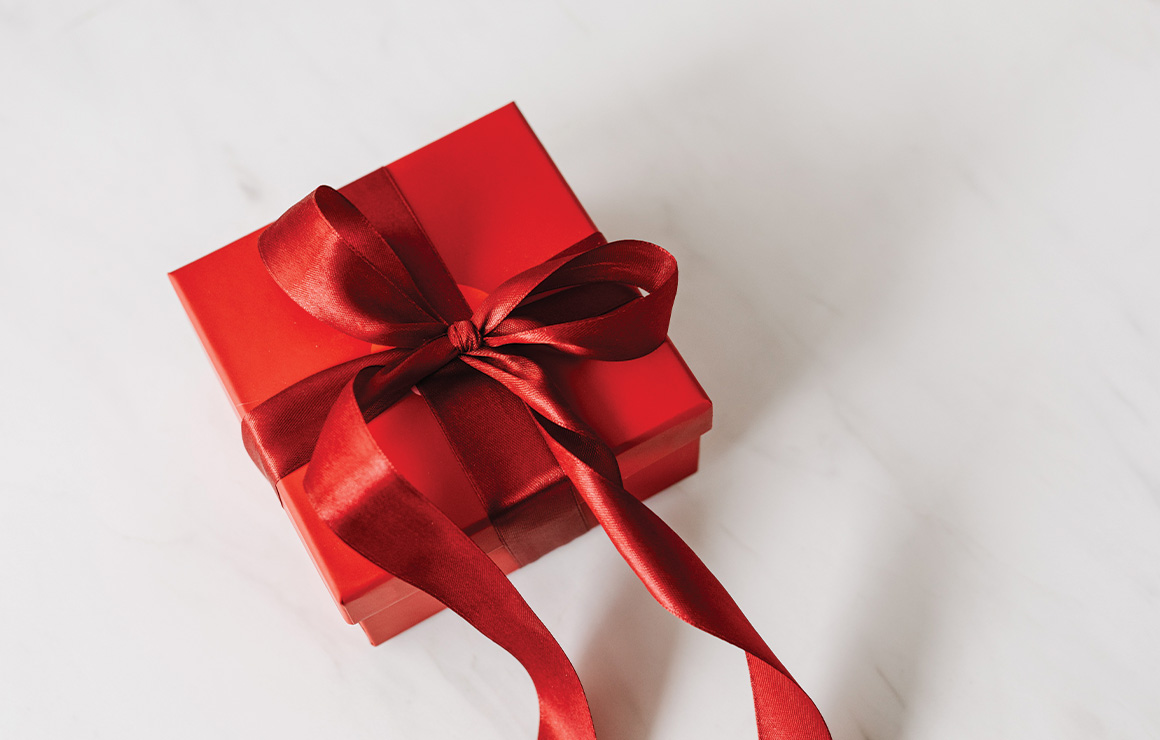 Celebrating the holidays is always a cherished time. While this holiday season is looking different for most of us, many Milwaukee nonprofits have pivoted as they work tirelessly to care for everyone in our community, especially those in need. We encourage you on Giving Tuesday and throughout the season to help out where you can and check some much needed items off these nonprofits' wish lists. 
Milwaukee Downtown's Key to Change initiative repurposed seven downtown parking meters into striking keys that catch your attention and help end chronic homelessness. When you add coins to these meters or make an easy online donation, it directly funds housing assistance programs, support services, cleaning supplies, and food options for the homeless in Milwaukee. 100% of all donations go directly towards support, so the next time you have extra change in your pocket, plug one of these meters, or make an online donation here.
Amid the COVID-19 crisis, Feeding America has paused in-person food drives. But, donating food is easier than ever with virtual food and fund drives! Search for virtual food drives supporting Eastern Wisconsin here, and donate food items in this safe and effective way to help solve hunger in our communities. Skip an extra trip to the grocery store and support Wisconsin food pantries through online donations here. 
Wisconsin Women's Business Initiative Corporation (WWBIC) helps Wisconsin's small businesses thrive, especially those that face barriers accessing business resources. By providing access to financial planning, classes and loans, WWBIC assists local entrepreneurs to start and grow their company. WWBIC encourages you to "buy take-out from local restaurants, purchase gift cards for future use, or shop 'local' online." These little actions leave a lasting effect. You can also support WWBIC's mission, "Putting Dreams to Work," through an online donation here. 
The Cathedral Center serves as a safe shelter for women and families with children experiencing homelessness. Their shelter provides a safe environment for healing while also supplying food and basic needs items to anyone looking for help. Right now, The Cathedral Square is only accepting sealed packages via Amazon or pre-approved donations to maintain a healthy and safe environment for their guests. View items on their wish list, or look at others ways to serve here. 
The Sojourner Family Peace Center provides domestic violence prevention and intervention services in Wisconsin. With support aimed at helping affected families, their services achieve "safety, justice and well-being" for over 11,800 clients each year. There are many ways you can help survivors, from volunteer opportunities to financial support that saves lives. The Sojourner Family Peace Center is only accepting donations of new items delivered directly from Amazon right now. View their wish list here.
There's currently an urgent need for blood donations, and giving blood is a quick, impactful way to give back to your community. Versiti Blood Center of Wisconsin is dedicated to maintaining a safe donation process by adhering to guidance from the FDA. Donating plasma if you've recovered from COVID-19 is another great way to give back and help others diagnosed with the virus. Learn if you qualify to donate blood or plasma here. If you are ready to save a life, schedule your donation here. 
Greater Milwaukee Foundation's MKE Responds Fund supports local nonprofits on the front lines of the pandemic, especially in communities disproportionately impacted by COVID-19 and its economic consequences. More than $4 million in donations have already been committed. Donate here to fund food, housing and shelter, medical support, mental health services and education for local communities. Check out the MKE Responds Fund partners here.
---
About the Author: Terese Radke is a senior at the University of Wisconsin-Milwaukee (graduating December 2020!) and the Special Events & Marketing Intern with Milwaukee Downtown, BID #21, advancing downtown's strategic priorities through marketing, events and social media. 
Posted in:
News