Ixonia Bank Expands into Downtown Milwaukee with New Branch
July 26, 2021 /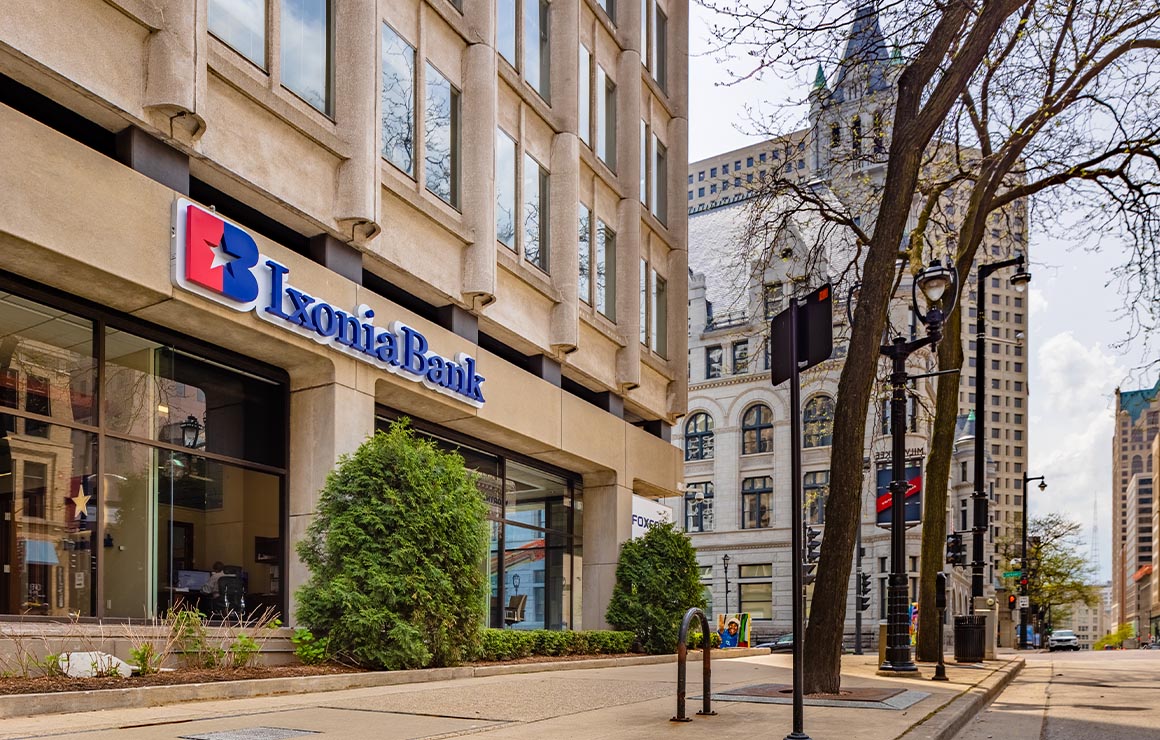 Ixonia Bank has been located in the Lake Country area, west of Milwaukee, for over 100 years. In 2020, they decided to expand their footprint into the Milwaukee market with the opening of a new downtown office and branch.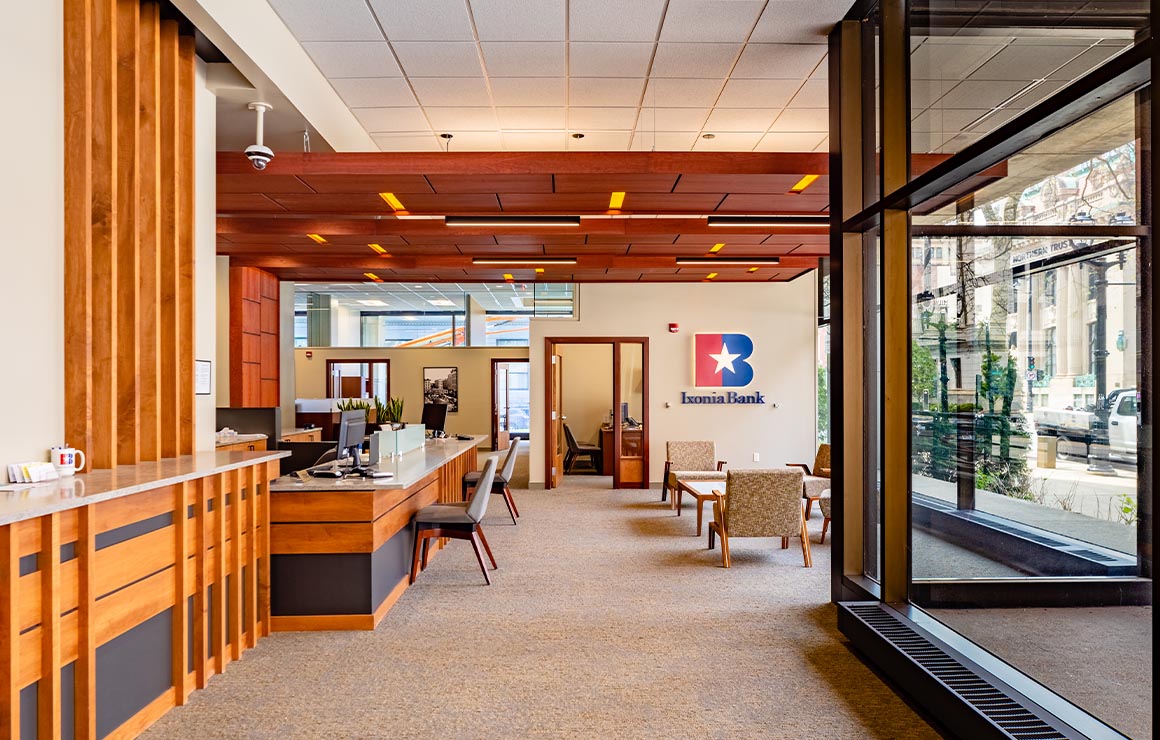 Located on the corner of Wisconsin Ave and Jackson Street in the Foxconn building, Ixonia Bank renovated approximately 3,000 square feet of what was formerly Northwestern Mutual offices into their new Downtown home. They worked with Brothers Business Interiors to create a tasteful and professional, yet inviting atmosphere for their customers. The main lobby is well lit with floor-to-ceiling windows along Wisconsin Avenue. As customers enter, they are greeted by a Customer Service Representative waiting at the front desk to assist them. Unlike a traditional teller desk in most banks, Ixonia Bank invites their customers to sit down and interact with their banker in a less transactional, and more relationship-oriented manner.
The downtown office is typically staffed by 5 people with consumer and commercial/business banking capabilities. They are currently hiring an additional mortgage lender to expand their residential lending presence in Milwaukee.
Commercial lending is the primary focus of the downtown office. Over the past year, they've brought on many new deposit customers and made numerous loans to businesses and real estate developers in the Milwaukee area. Using the established networks of their lending team and the Lubar family (majority owners of Ixonia Bank), Ixonia Bank plans to continue growing its presence in the Milwaukee market and play a leading role in the growth and development of the community.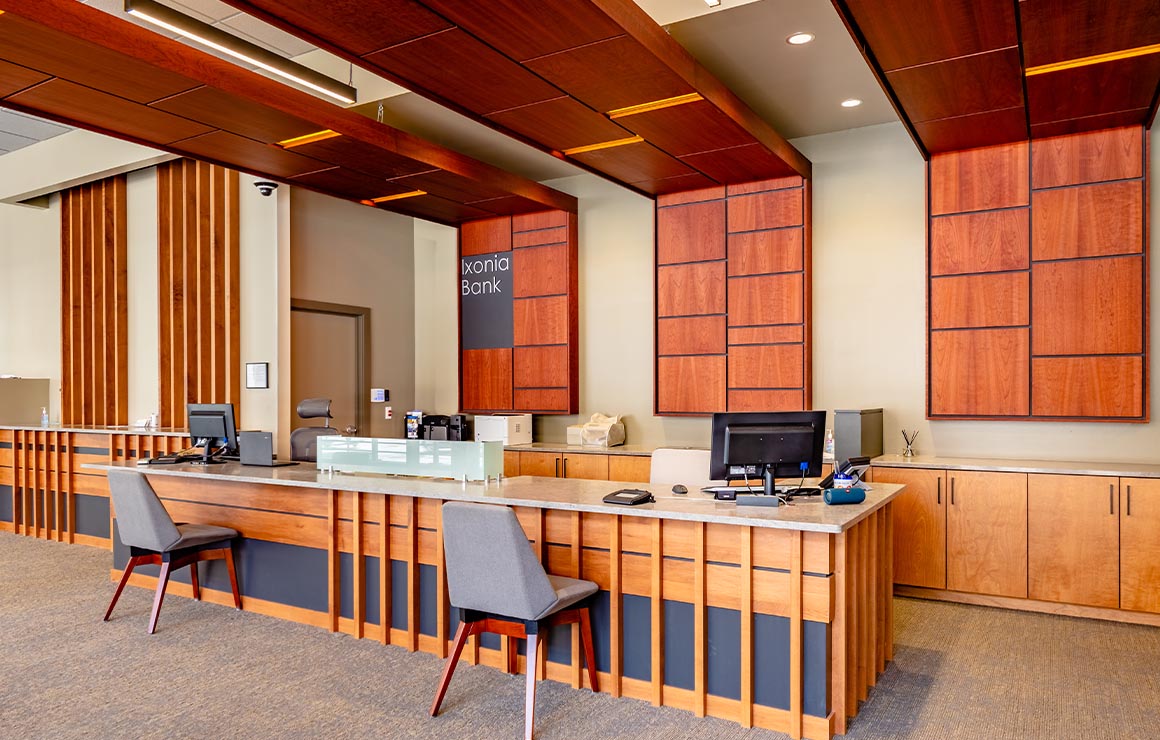 While they have all the capabilities and sophistication of a large national bank, Ixonia Bank is a business bank run by business people. They know what it's like to build successful companies and what it takes to support the financial goals of a growing enterprise. With their Professional Ownership® approach, their business bankers work with customers on long-term strategies to build a more successful business, and they help you navigate the ever-evolving financial landscape.
As the community gets back to hosting live events regularly, Ixonia Bank expects to be a frequent sponsor and participant. Patrick Lubar is the lead contact in the Ixonia Bank – Milwaukee office for any commercial lending inquiries. To learn more, or contact him at ixoniabank.com/mke.
Posted in:
Business Spotlights
Posted in:
News