Experience the Milwaukee Holiday Lights Festival Aboard the Jingle Bus
November 18, 2022 /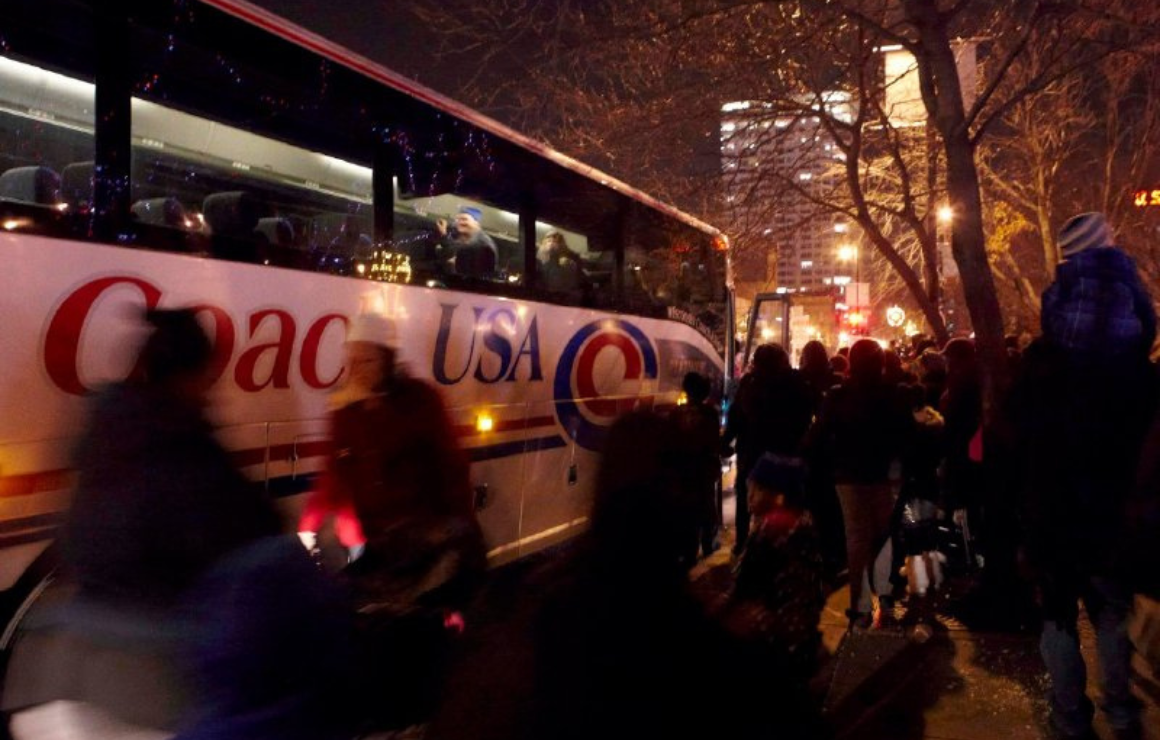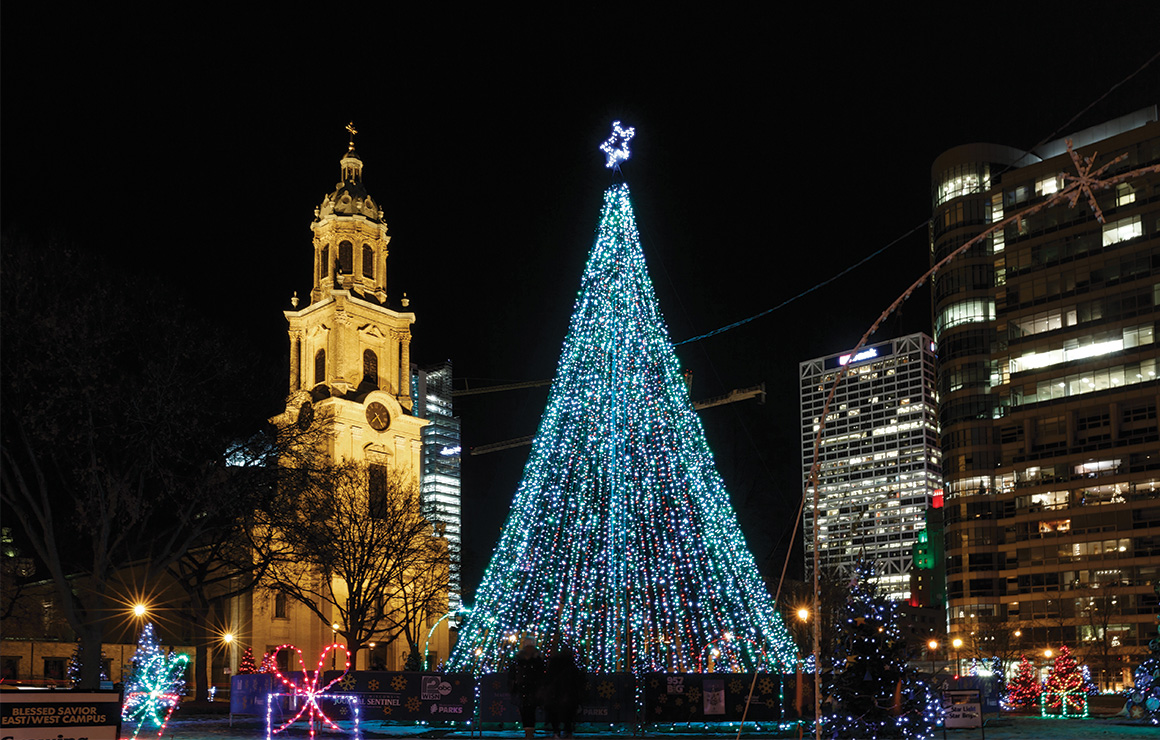 The Jingle Bus is returning to the Milwaukee Holiday Lights Festival presented by Johnson Financial Group, with the first night of tours on November 18. The tour includes a 40-minute narrated tour of the three lighted downtown parks.
Tours are $5 per person and pre-booking is required for all Jingle Bus rides. You can book a tour in English or in Spanish. You can catch your Jingle Bus from the Warming House at The Avenue, 275 W. Wisconsin Avenue. The Jingle Bus operates Thursdays-Sundays, November 18-December 30. 
The Warming House at The Avenue
There will be plenty of activities to enjoy with the family before and after your Jingle Bus tour at the Warming House. Free treats will be available, as well as hundreds of children's books with the Friends of Milwaukee Public Library book cart, available for a voluntary donation benefiting the Milwaukee Public Library.

The 3rd Street Market Hall, adjacent to the Warming House offers many food options and free games like shuffleboard, bags, Jenga, and classic Nintendo video games.

Parking is available at the Interstate Parking garage at The Avenue for only $3, with validation available at the information booth inside the Warming House.
Sights to see at the Milwaukee Holiday Lights Festival presented by Johnson Financial Group
With over 500,000 lights, you won't have trouble finding holiday cheer all over downtown during the Holiday Lights Festival. Three parks are lit up with interactive displays. 
Pere Marquette Park is "Christmas Chalet," decorated as Santa's country getaway. "Community Spirit Park" at Cathedral Square Park presented by Madison Medical Affiliates and Milwaukee County Parks is a collaboration between local schools and organizations with over 90 decorated trees. "Santa's Celebration Square Powered by We Energies" at Zeidler Union Square is presented by We Energies Foundation and Milwaukee County Parks. You'll find the perfect spot for a photo op to create memories with family and friends in Zeidler Union Square.
Between the parks, you'll find more holiday lights along Wisconsin Avenue with dazzling chandeliers lighting the streets.
For more information about the Jingle Bus or to book your tour, click here.
Posted in:
Arts & Culture
Posted in:
Dining & Nightlife