Womxn-Owned Milwaukee
March 8, 2023 /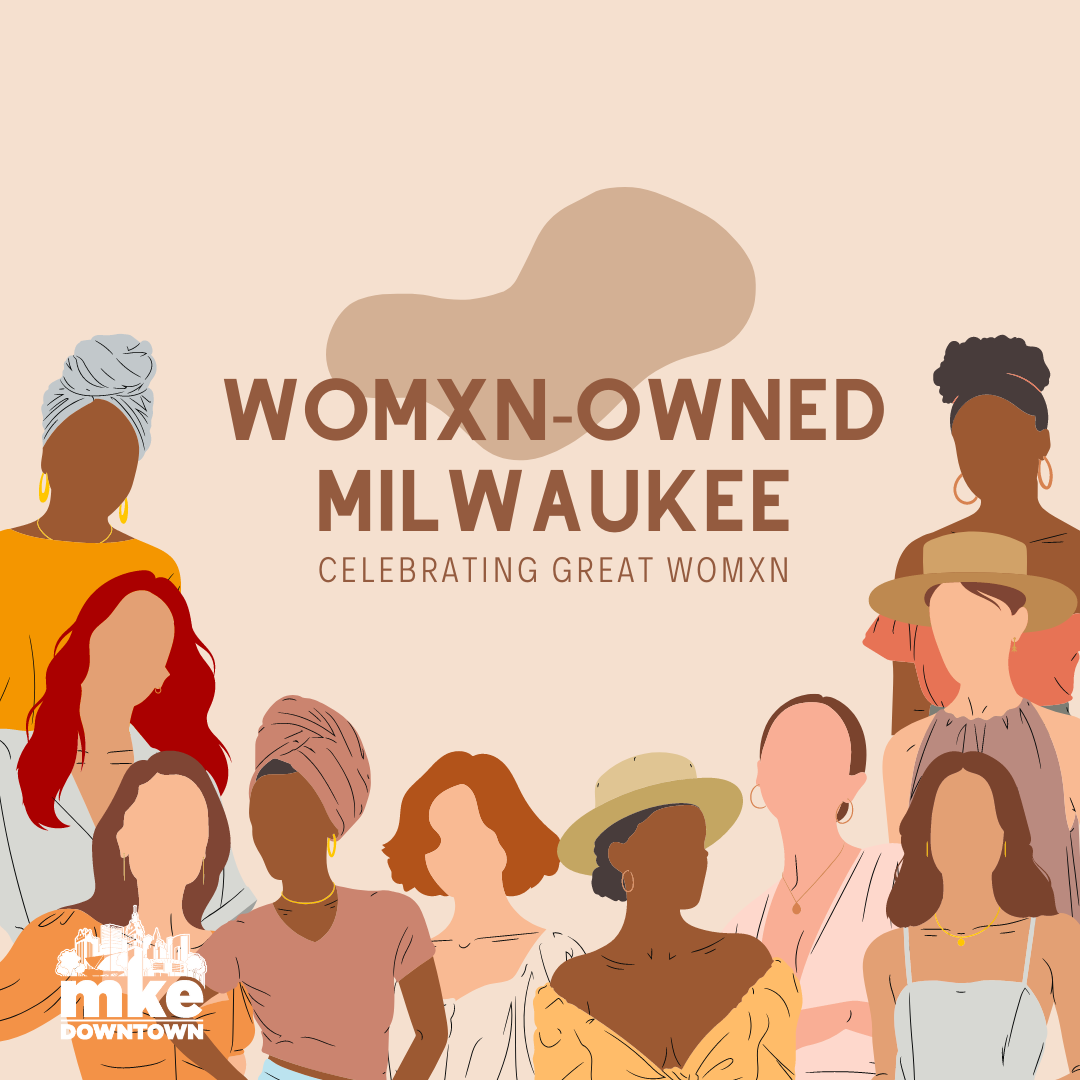 We're celebrating womxn! 
To kick off International Womxn's day, and Womxn's month, we've collected fifty of the greater Milwaukee area's Womxn-owned businesses. From artists to advertising agencies, here is a fantastic go-to list to use when you might be in the mood to support womxn! 
We're always looking to add to our list, so feel free to reach out if we have missed one. 
Click the business name to view their website. 
---
Downtown 
Buckley's Restaurant | Restaurant + Bar
Buckley's is a neighborhood fixture for refined American comfort food, located in Downtown Milwaukee. 
Swingin' Door Exchange | Restaurant + Bar
This cozy haunt with old-school, saloon-like decor serves cocktails & American comfort food. 
Liv a little Vegan Ice Cream | Ice Cream
Homemade coconut + oat milk-based ice cream that's worth it. 
Whisk Chick | Cake Studio
Cake Studio located in Milwaukee, Wisconsin Custom desserts for every occasion.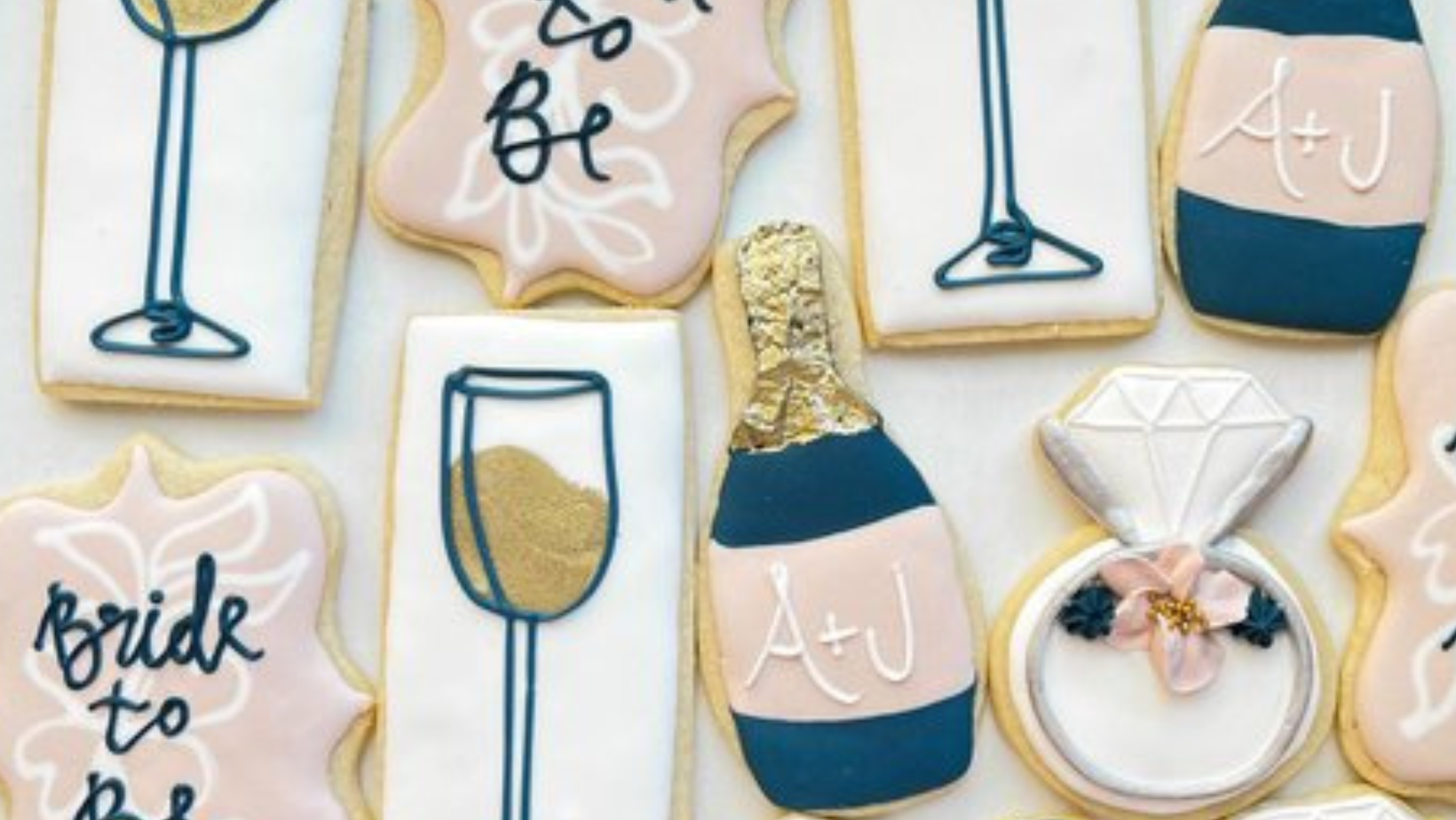 Turning Tables | Restaurant + Bar
Turning Tables is a restaurant and teaching kitchen in the heart of Milwaukee. Serving up delicious meals to the public and providing training to aspiring food entrepreneurs.
Althea's Fine Lingerie | Lingerie 
Colorful, on-trend designs in Lingerie. Exclusive collections and designs. 
Cubanita's | Restaurant + Bar
Compact spot with sidewalk seating where locals line up for down-home Cuban cooking & mojitos.
Tropic MKE | Jamaican Lounge
Serving unique bar bites with authentic, fresh flavors from the island everyone loves! 
Slush'd | Daiquiri Lounge
Trendy Daiquiri Lounge With Good Drinks, Good Food, & Good Vibes! 
Greater Love Birth and Community Care | People's Wellness
A full-spectrum doula, lactation counselor, student midwife, and educator who offers inclusive, affirming, trauma-informed, and person-centered support and education to individuals and families across the spectrum of reproductive and family-building experiences.
Meat on the Street | Restaurant 
Milwaukee's best Filipino food and food truck! We offer meat, vegan, and gluten-free menu options. Our restaurant is nut-free.
Third Ward
Lela | Boutique
We don't just sell clothes, we sell stories. Our store is filled with treasures, some new, some gently worn, and some downright vintage!  
Bavette La Boucherie | Restaurant 
Butcher shop & cafe offering sustainable meats in contemporary surrounds with outdoor seats. 
Neroli Salon + Spa | Wellness
Neroli Salon & Spa was founded in 1993 in Milwaukee's Historic Third Ward. We are a team committed to our passion for caring for our guests by providing impeccable salon and spa services.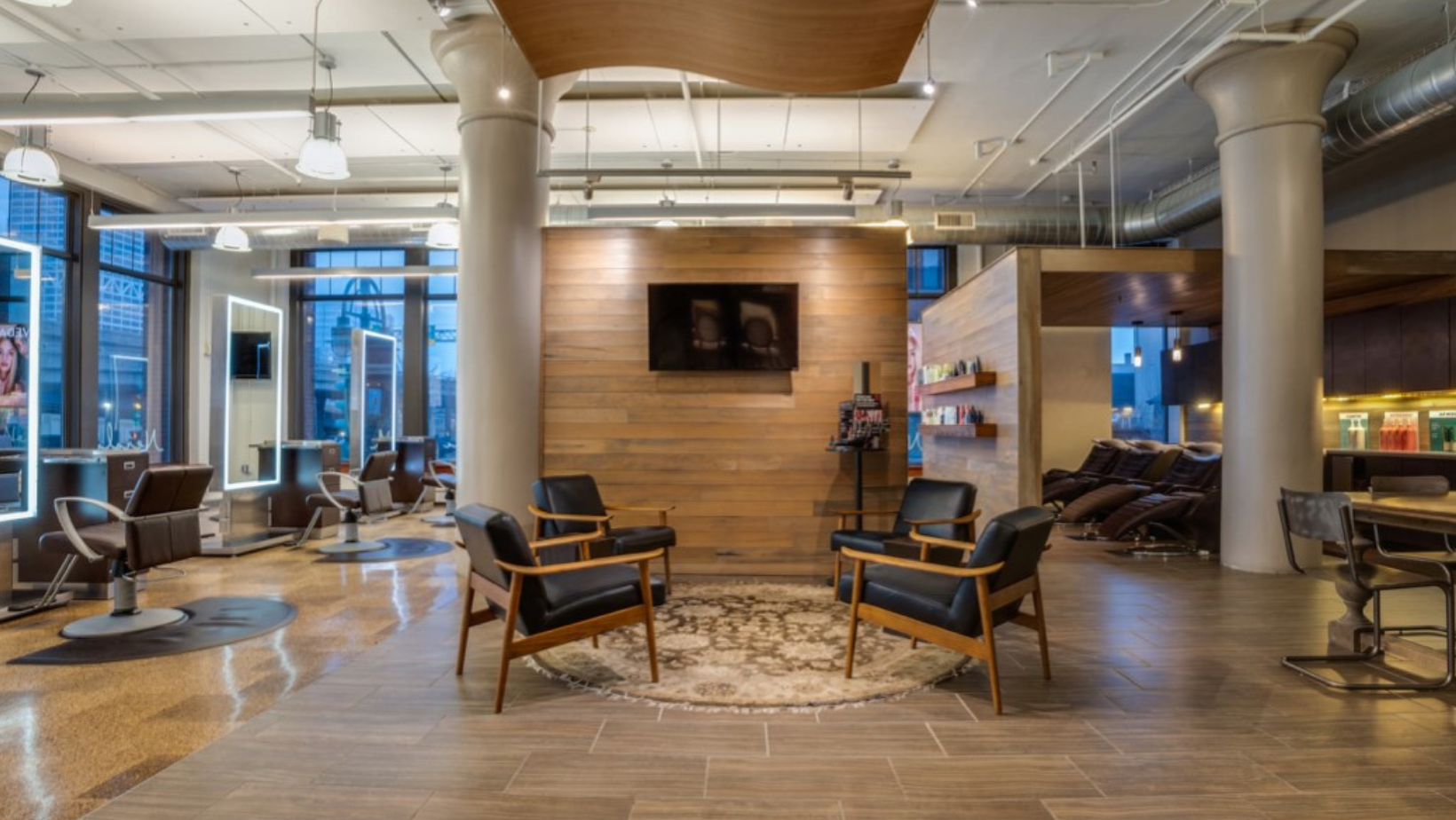 Hub + Company | Marketing + Communications 
 Hub + company is a boutique integrated marketing communications firm dedicated to helping clients implement powerful, provocative, and measurable strategies that result in business growth. 
Shoo Inc | Boutique
Comfortable, fashionable, and often unusual shoes and accessories for women and men. Family-owned in Milwaukee, Wisconsin since 2005. 
Mainstream Boutique | Apparel Boutique
Mainstream Boutique is a women's clothing retailer built to love, strengthen and celebrate the women in our world through fashion. 
Access Boutique | Apparel Boutique 
An eclectic assortment of jewelry, handbags & accessories in a colorful, chandelier-bedecked space. 
Flying Squirrel Pilates | Pilates Studio
 Pilates is a boutique studio where you come as you are, and do your best. 
Urbaine Oasis + Spa | Wellness
Urbaine Oasis Spa Boutique is a Day Spa committed to providing Five Star customer service while maintaining the highest standards. 
Bronzeville 
Bronzeville Collective | Makers Collective 
The Bronzeville Collective MKE is home to over 25 black, brown, and queer makers in the city of Milwaukee and beyond. 
Maranta Plant Shop | Plant Boutique 
A Black & Brown-owned plant shop making the experience of discovering the perfect plant accessible to everyone. Based in Milwaukee, WI.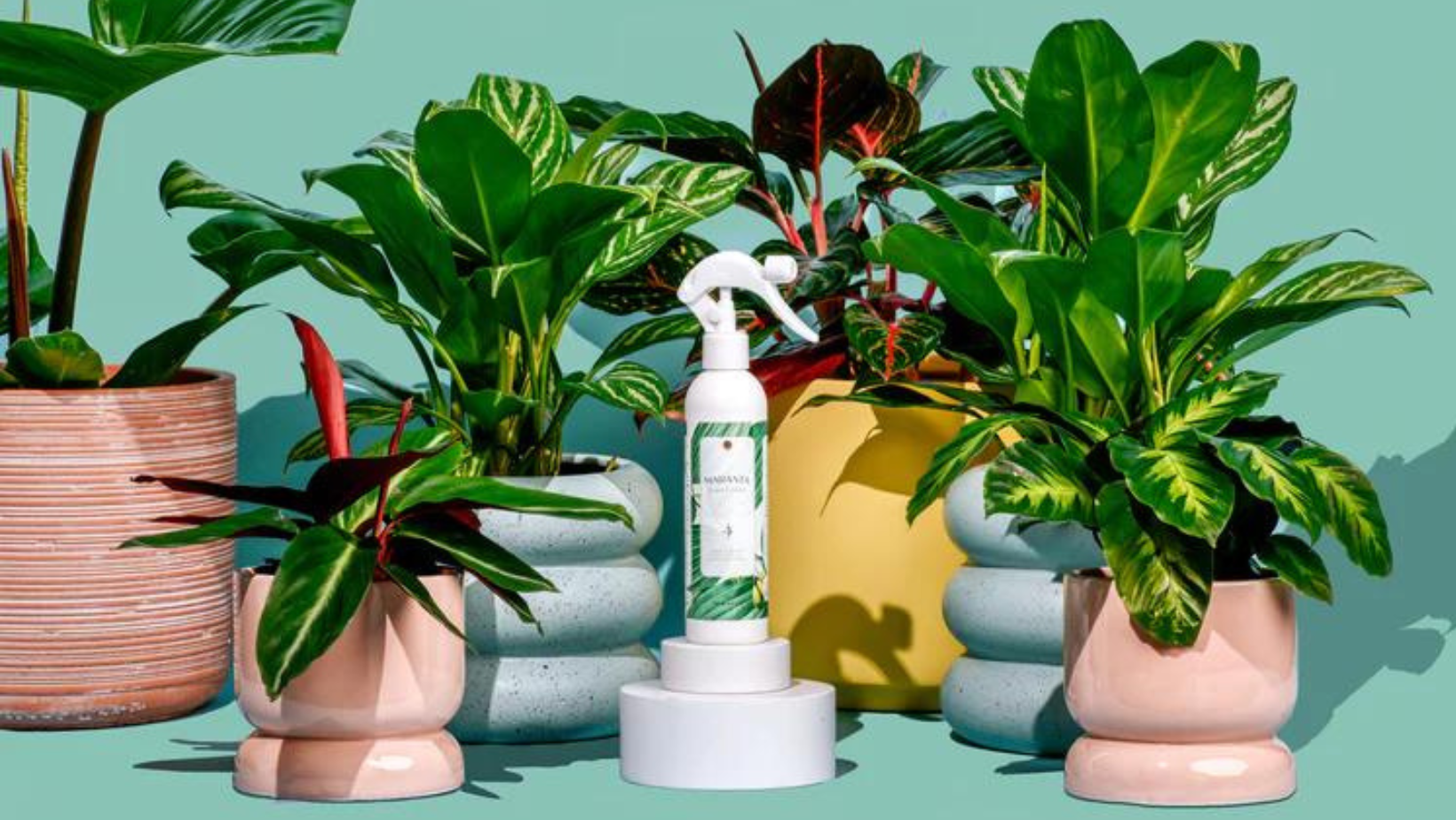 East Side
Paloma Wilder | Jewelry 
Handmade Fine Gold Jewelry, Custom Engagement Rings. BOND permanent welded bracelets.  
Ivylane Photo Company | Wedding + Portrait Photographer 
Specializing in capturing the intimate, organic moments. Capturing cinematic, documentary-style moments you'll cherish for a lifetime.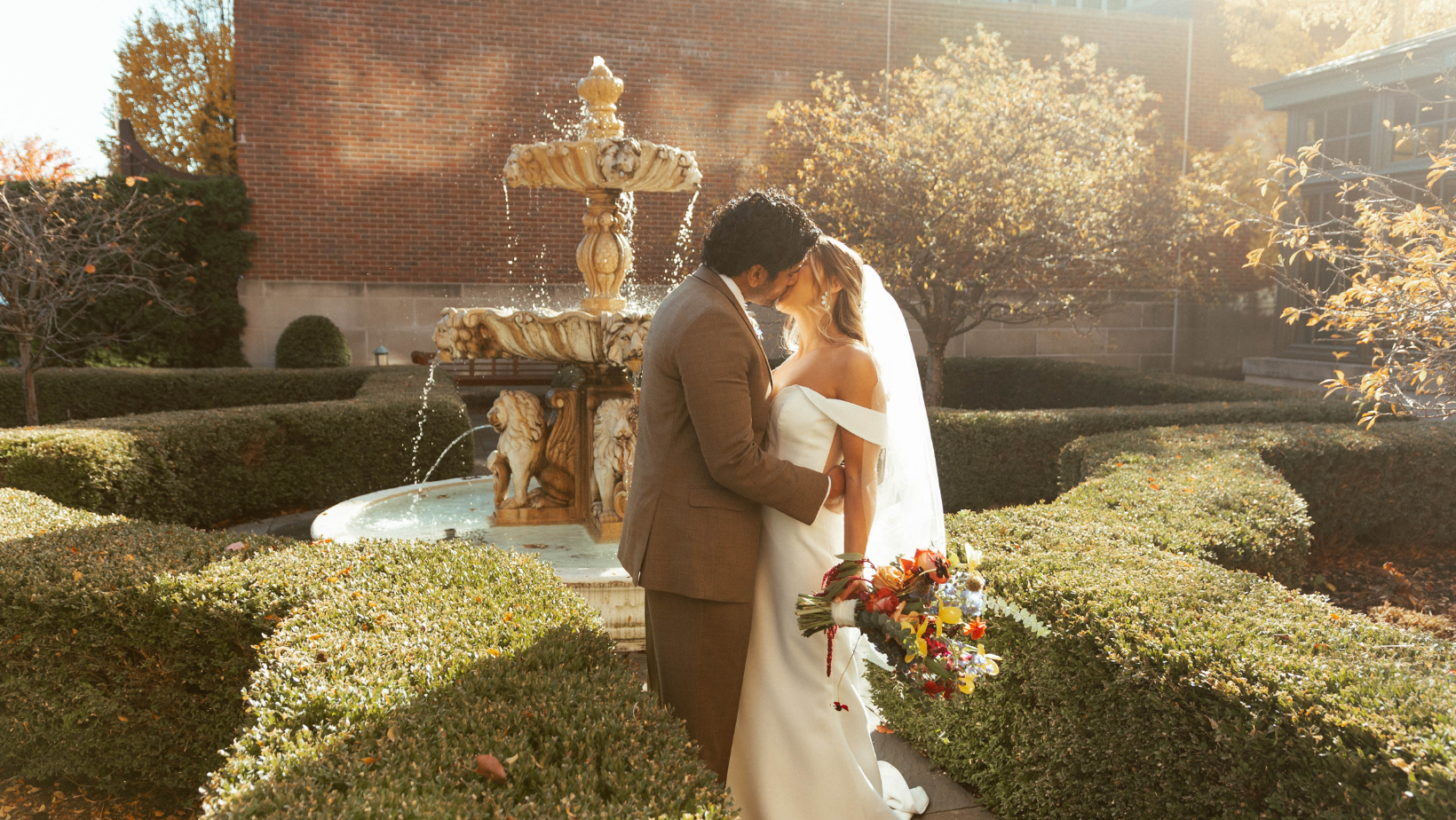 Little Monsters | Children's Boutique 
Cozy store offering stylish baby & kids' clothes, toys & gifts, including some by local designers. 
Collective Flow MKE | Wellness
Wellness space dedicated to bringing accessible, high-quality movement and mindfulness to Milwaukee.
Bandit MKE | Vintage Boutique
Vintage clothing, accessories, and gift shop in Milwaukee's East Side.
Twisted Plants | Restaurant 
Twisted Plants is a plant-based restaurant in Cudahy, WI. We are 100% plant-based and vegan and proud to serve the Milwaukee area! 
Strange Town | Restaurant + Bar 
Hip spot for globally inspired vegan dishes in a mod, minimalist space with a vinyl soundtrack. 
Bay View 
URSA | Boutique 
Wit + Co | Graphic Design 
Wit And Co. is the graphic design studio of Whitney Anderson, based out of Milwaukee, Wisconsin. 
Clover MKE | Plant Boutique 
Female-owned, environmentally conscious plant shop in Milwaukee, Wisconsin. We carry a variety of rare and common houseplants. 
Bay View Printing Co | Printing Company 
Bay View Printing Co. is a design studio and historic letterpress print shop rooted in collaboration and community. 
Eliza Hanson | Musician 
Milwaukee Folk Musician making tunes for sad lovers. 
Shelby Page Ceramics | Artist 
Shelby Page is a potter living and working in Milwaukee, Wisconsin. Her work finds balance in clean lines and carefully considered proportions, marrying the two to create timeless, well-made objects. 
Amity Loft | Salon 
The space where our hair salon now lives, has been a part of the bay view community since 1921 making it impossible to dream up the number of friendly relationships that were made under its roof in its almost 100 years. 
Claire Neville Photography | Photographer 
Traveling worldwide, Claire Neville Photography is an intimate and alternative wedding photographer capturing documentary-style photographs. 
Sparrow Boutique + Gift | Boutique
Bleeding Heart Holistic Services | Wellness + Reiki 
Healing is a lifetime journey, and reiki healing helps us heal through the art of touch therapy. 
Caley Conway | Musician 
Caley Conway is a paradox, and "only a dark cocoon" finds her music at its most seductively paradoxical. 
Mac's Pet Depot | Pet Boutique 
If you love pets, you will love our store!  
Walker's Point 
2-Story | Ad agency
Owned by Ellen Homb, 2-Story is the creative firepower behind some of downtown's most iconic brands, including The Hop streetcar. 
Elle Studio + Wellness | Wellness
You are a force to be reckoned with. Did you know that? We do. Find all of the wellness services you need & a strong community all under one roof. 
White Dress off the Rack | Wedding Boutique
Bridal Dress Store Downtown Milwaukee. Find Your Wedding Dress At White Dress Off The Rack.
Thelma Carol Wine Merchants | Boutique Wine Shop + Bar
Thelma Carol is a shop in which wine is treated as an inclusive pursuit to be celebrated and enjoyed by all who enter.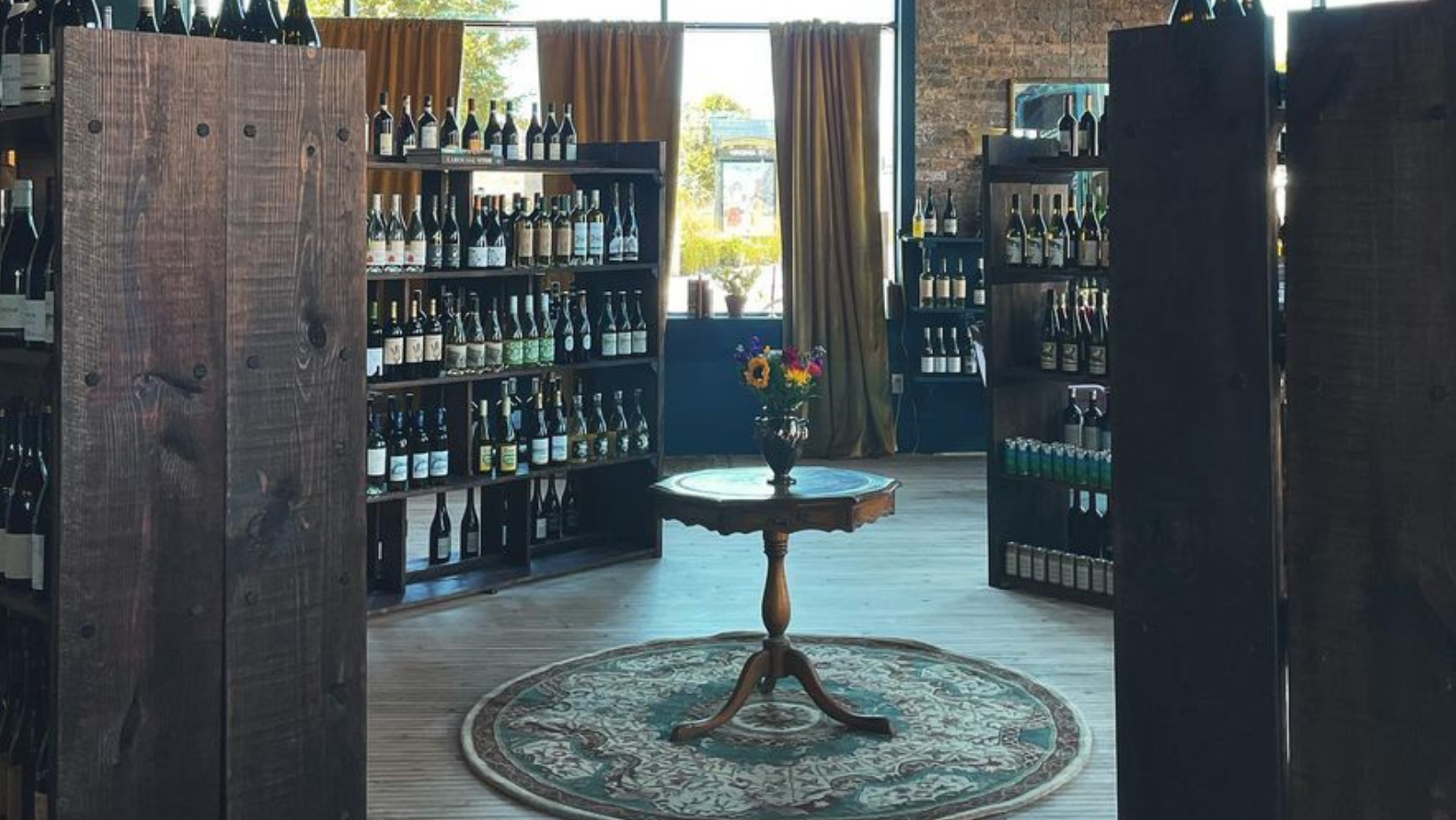 Civil Collective | Jewelry 
Vintage + Antique Fine Jewelry.
Folia | Salon + Plant Boutique 
Folia is a Salon and *bonus* plant shop. We created a space that is bright, welcoming, and warm for hairdressers to be their creative selves and for clients. 
And Beyond! 
RAD Illistrates | Artist 
 Known for her highly coveted booty portraits, Rachal travels for pop-up events where she draws on the spot.
414loral | florist 
414loral (4-1-Floral) is a black, woman-owned flower shop in Milwaukee offering unique garden-inspired designs featuring seasonal ingredients and textures. 
Stella + Chewy's | Raw, Natural Pet Food
Stella & Chewy's pet food is beloved by dogs and cats alike. Learn more about our raw pet food diet and other natural pet food options. 
BB Cakes | Bakery
Our half-pound cookies are baked with high-quality ingredients and much love. Ready to get down with the sweetness?! 
Posted in:
Business Spotlights
Posted in:
Shopping
Posted in:
Dining & Nightlife
Posted in:
Hotlist