How You Can Help Milwaukee County Parks
August 7, 2020 /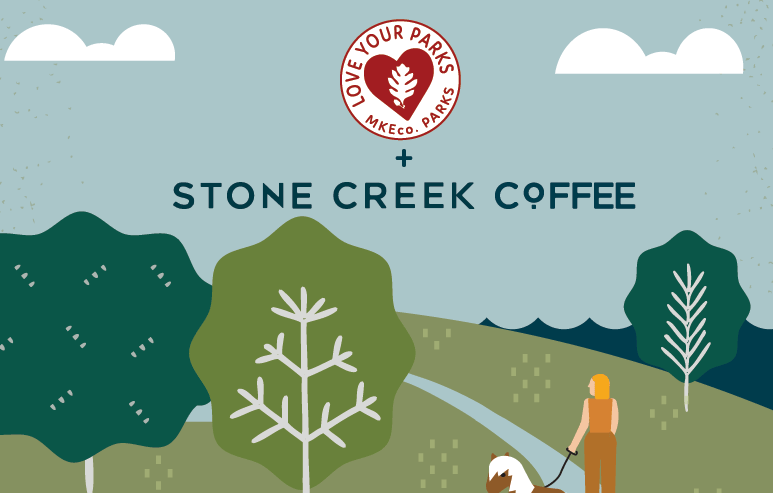 Milwaukee County Parks has teamed up with Stone Creek Coffee to create a new coffee blend in support of the parks. The partnership formed to bring awareness and support Milwaukee County Parks in their financial challenges, especially due to the pandemic. The union was announced on August 6 in Zeidler Union Square Park by Guy Smith, Milwaukee County Parks executive director, David Crowley, Milwaukee County Executive and Stone Creek's Director of retail and operations, Drew Pond.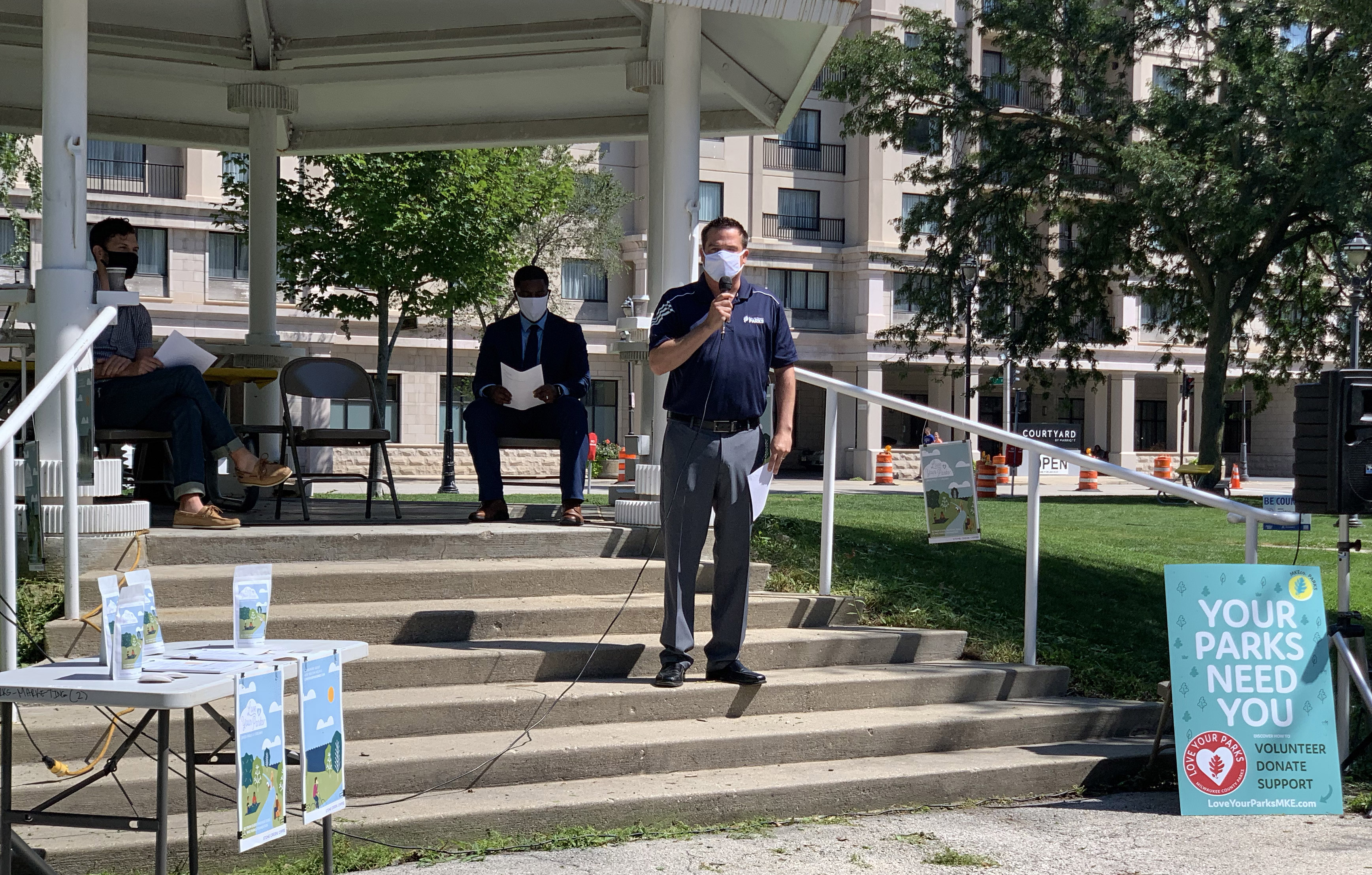 Guy explained, "Our staff has maintained the system by providing a strong level of service, that unfortunately gives a false sense of security."
Stone Creek Coffee created an everyday coffee blend of two of their farm-to-cup relationships, to create a coffee that goes well with the outdoors. Two dollars from every half-pound purchased will be donated to Milwaukee County Parks and is available at any of the 11 Stone Creek Coffee Cafes around the Greater Milwaukee Area or online at stonecreekcoffee.com. 
"What we love to do at Stone Creek is support, as best we can, local, community organizations, and I can't think of anything more integral to family and community health than having beautiful spaces," said Drew Pond of Stone Creek.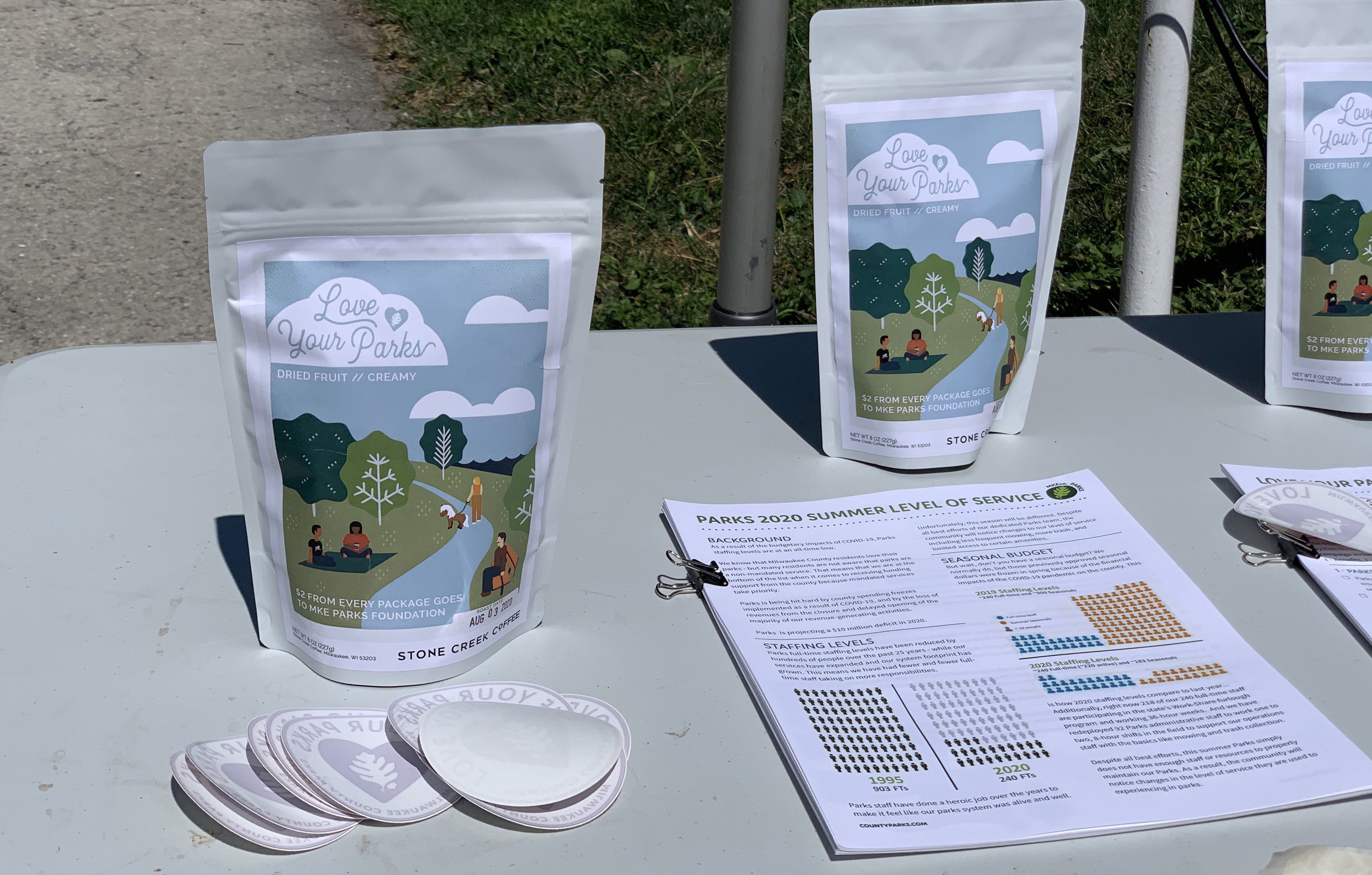 If you are looking for ways to help the parks in other ways, as part of the Love Your Parks campaign you can volunteer your time, donate to the Milwaukee Parks Foundation or share your story about the parks. Visit loveyourparksmke.com for more information on how to best support our Milwaukee County Parks. 
About the Author: Claire Neville is a graduate of the University of Wisconsin-Milwaukee and Special Project Intern with Milwaukee Downtown, BID #21, advancing downtown's strategic priorities in the realm of economic development and public space management.  
Posted in:
Arts & Culture