2018 Downtown Achievement Award Winners
September 28, 2018 /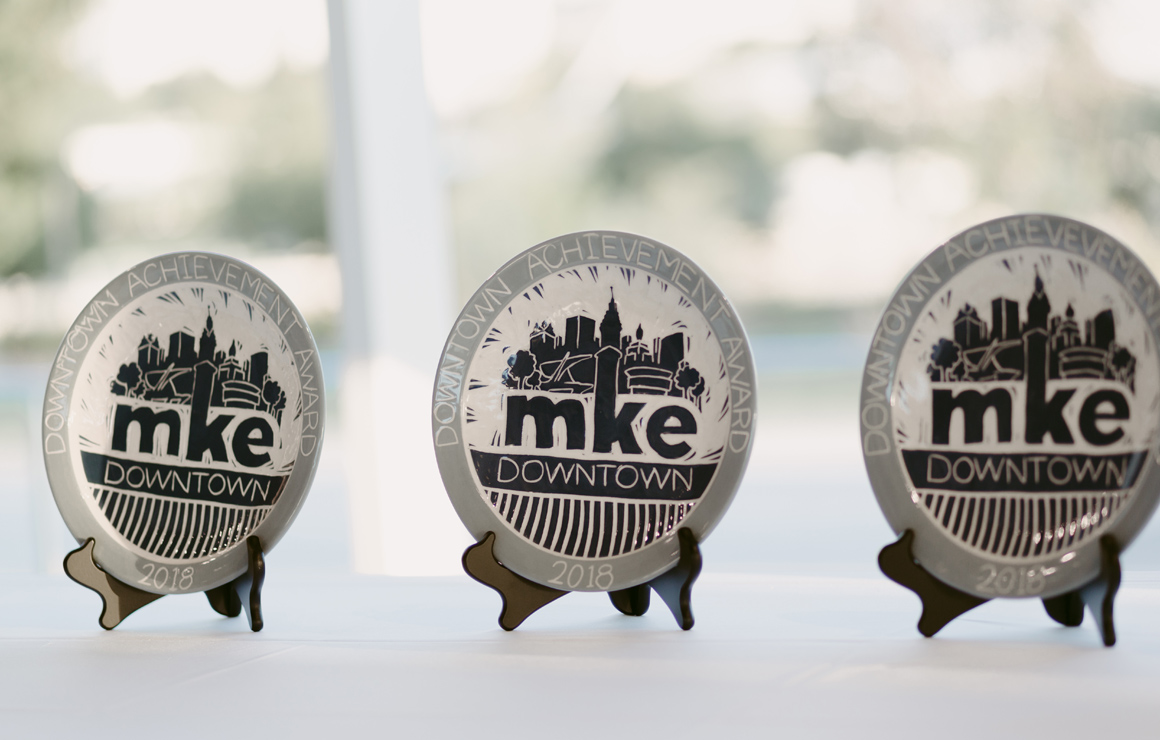 At Milwaukee Downtown's 2018 Annual Meeting, there was a "latte" to talk about, including the wonderful people and businesses that make Milwaukee Downtown so special. Here are the winners of this year's Downtown Achievement Awards:
Downtown Champion Award
Presented to Officer Tom Kline and Community Prosecutor Kelly Hedge, for working to reduce chronic homelessness and chronic nuisance offenders, providing resources for those in need and increasing public safety.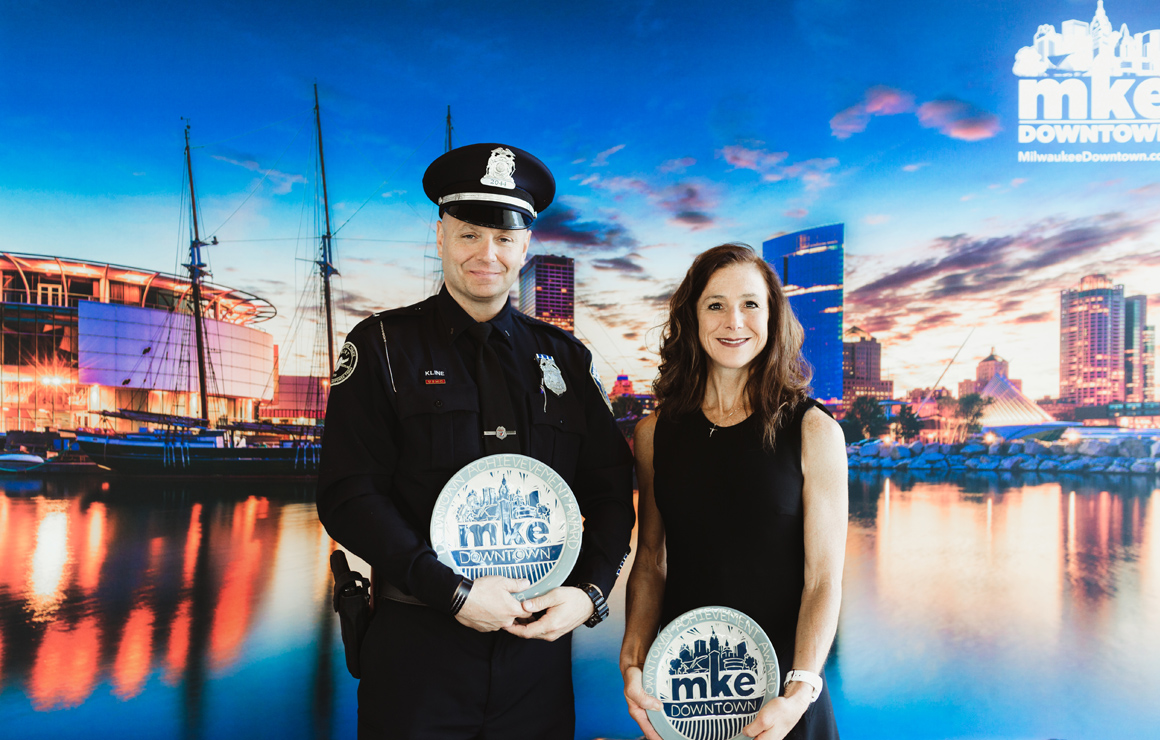 Brick & Mortar Award
Presented to 7Seventy7, for adding to the transformation going on near Cathedral Square bringing boldness and vision together to create a one-of-a-kind living experience downtown. Pictured are Kevin Kennedy & Brian Konyn of Northwestern Mutual.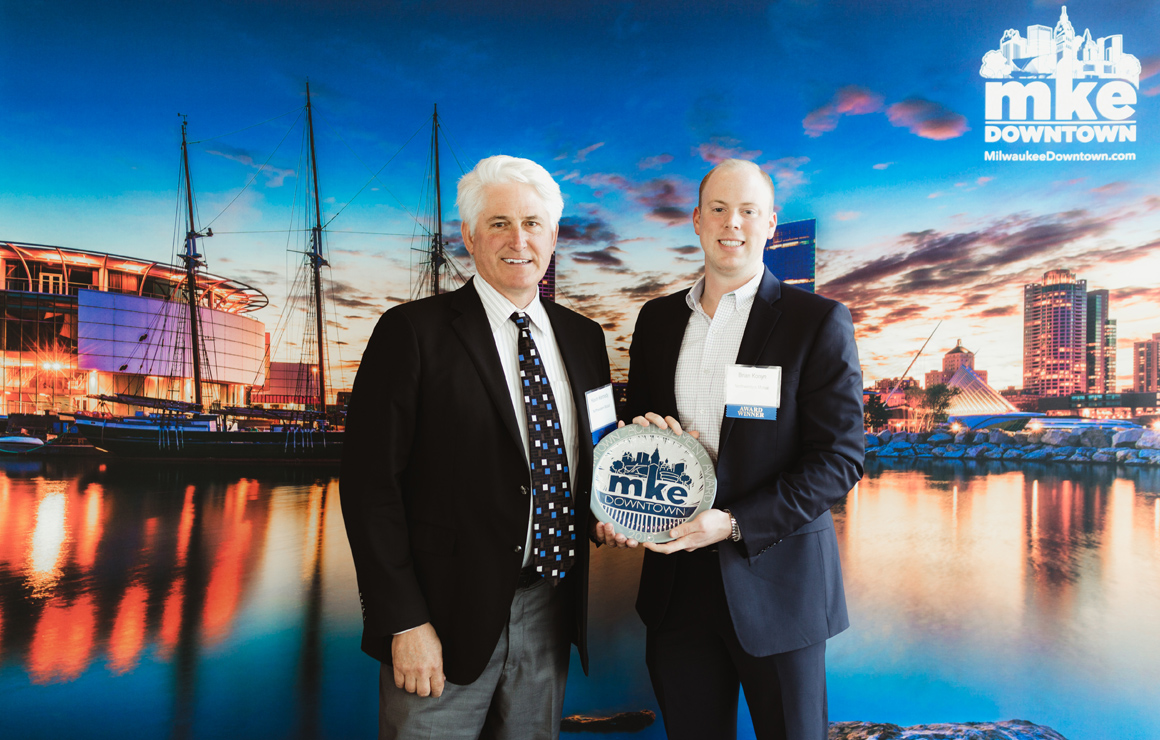 CPR Award
Homewood Inn & Suites, for reviving the 136-year-old, underutilized building at 500 N. Water, converting the building into a 94-room Hilton Homewood Inn & Suites. Pictured are Tom Miller of Kahler Slater, John Hotvedt of Bear Commercial, LLC and Chad Ferguson of Tri-North Builders.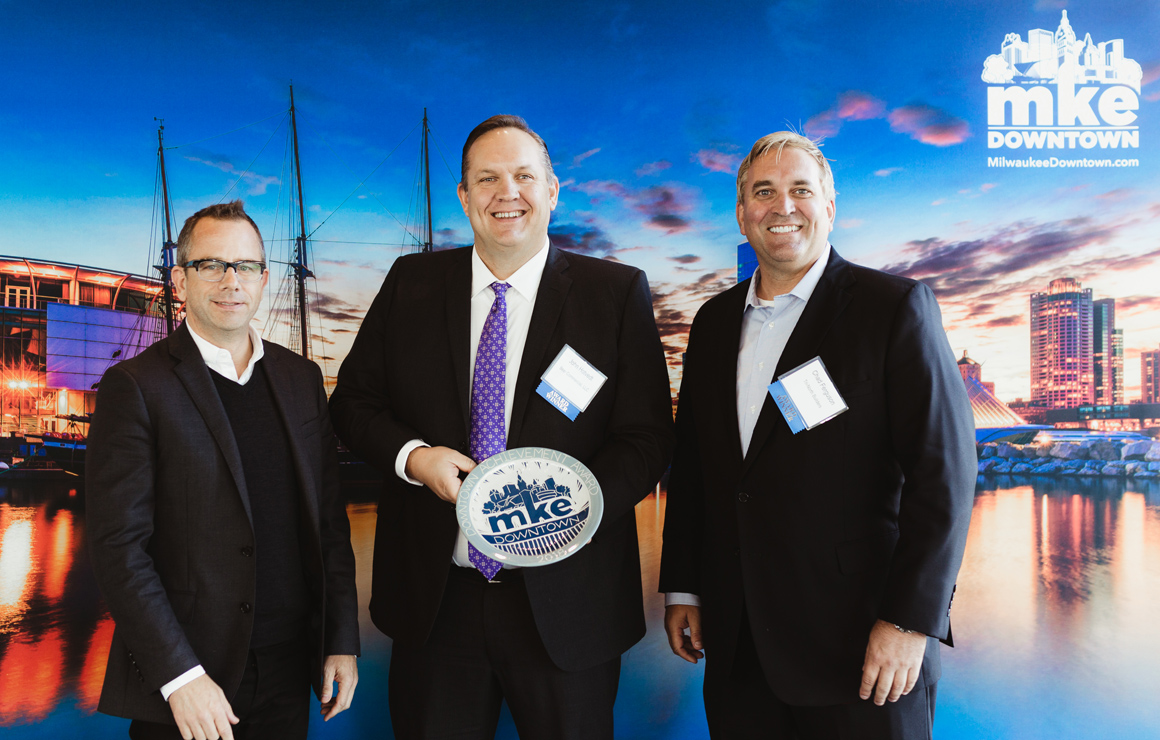 HeART of the Community Award
True Skool, Inc., for inspiring creativity, partnership and support for youth development within the urban downtown area. Pictured are Shalina Ali & Fidel Verdin of TRUE Skool.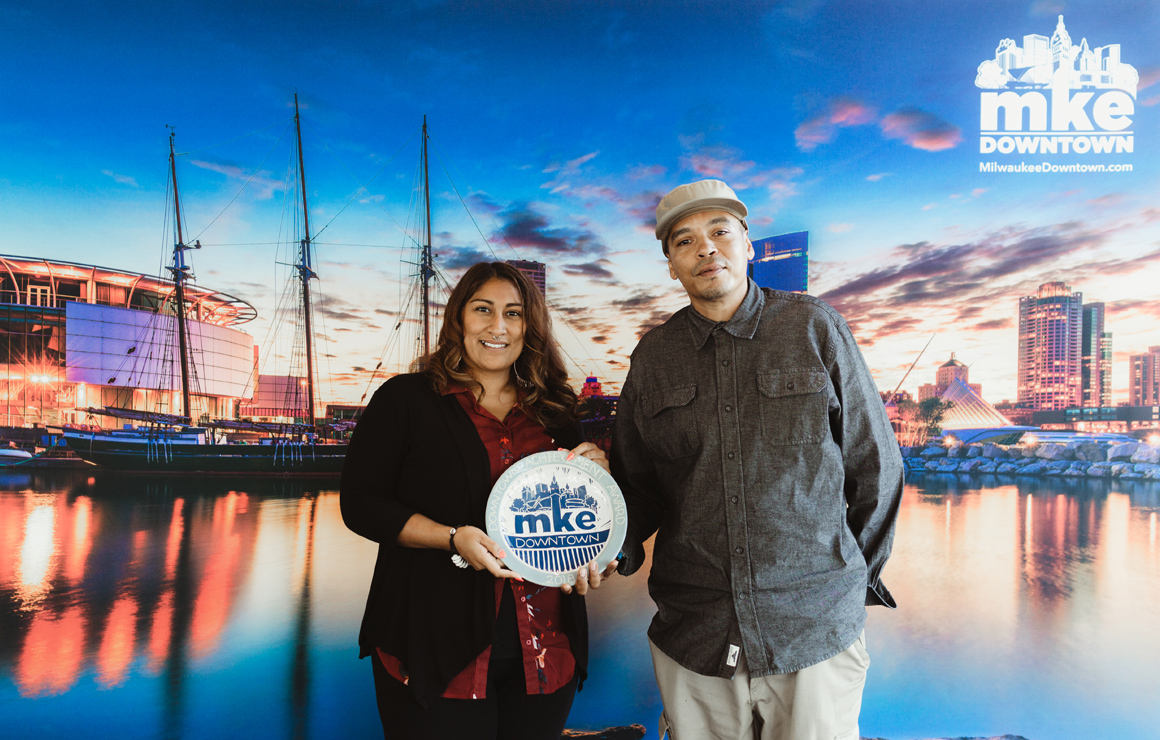 Downtown Attraction Award
Brew City MKE, for creating a new, Milwaukee-centric venue that is attracting visitors from around the globe to their Beer Museum and Beer Bar. Pictured are Ben Barbera & Dana Hansen of the Brew City MKE, and Mame McCully of the Milwaukee County Historical Society.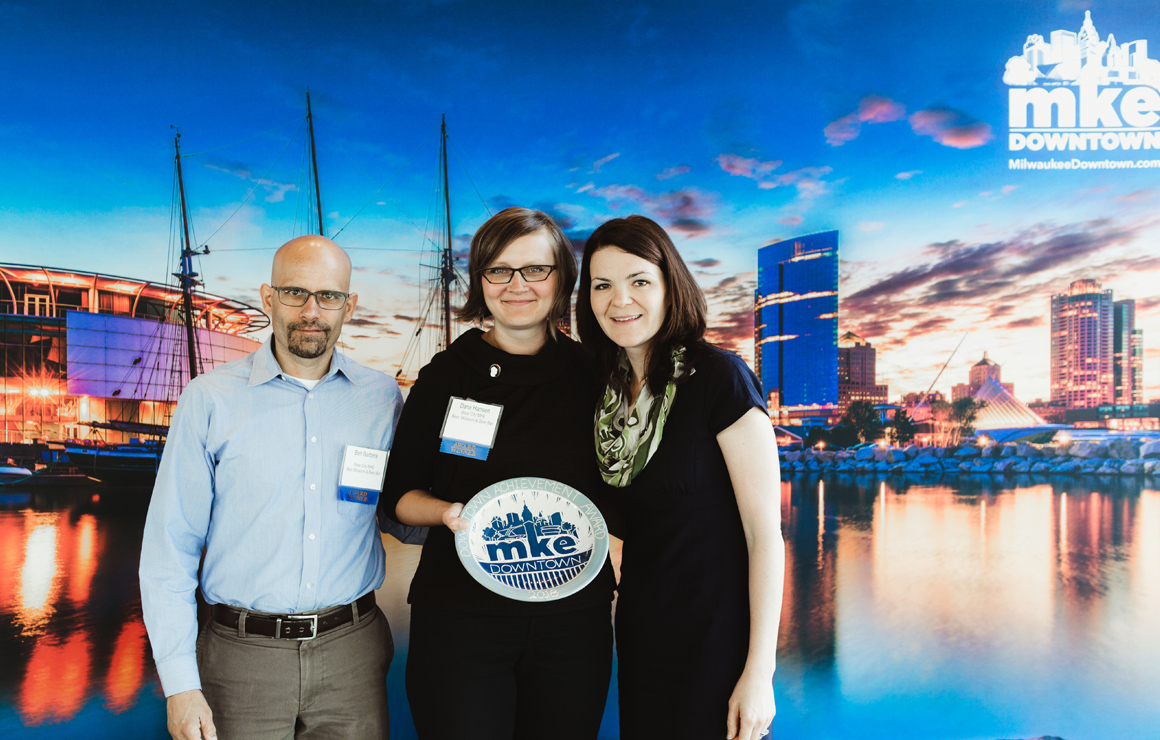 Downtown Placemaker Award
310W, for reactivating the former Reuss Federal Plaza into a vibrant business, retail and community gathering place at the heart of Westown. Pictured is Heidi Berres, Kim Guerrero of JLL, and Gina St. Louis-Brien.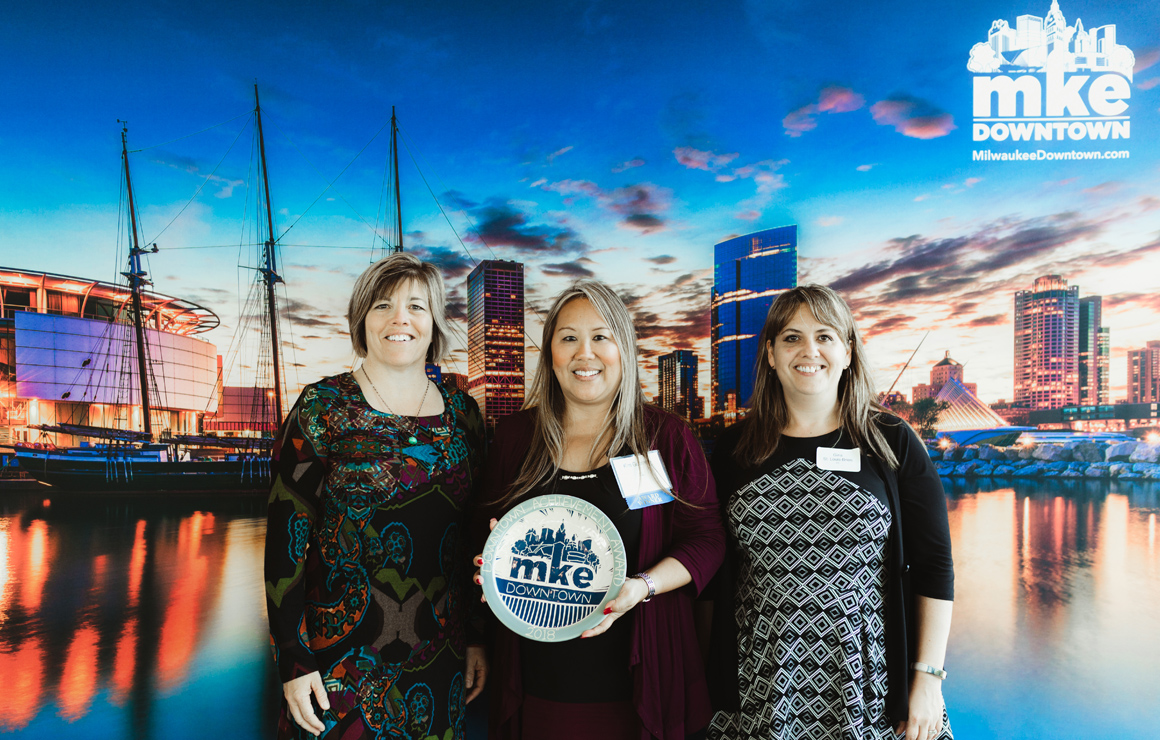 Downtown Cornerstone Award
Chase Tower, for acting as a foundational place for activity, events and community, anchoring downtown's busiest intersection with vibrancy and activation at Water and Wisconsin. Pictured is Becky Groth of Farbman Group.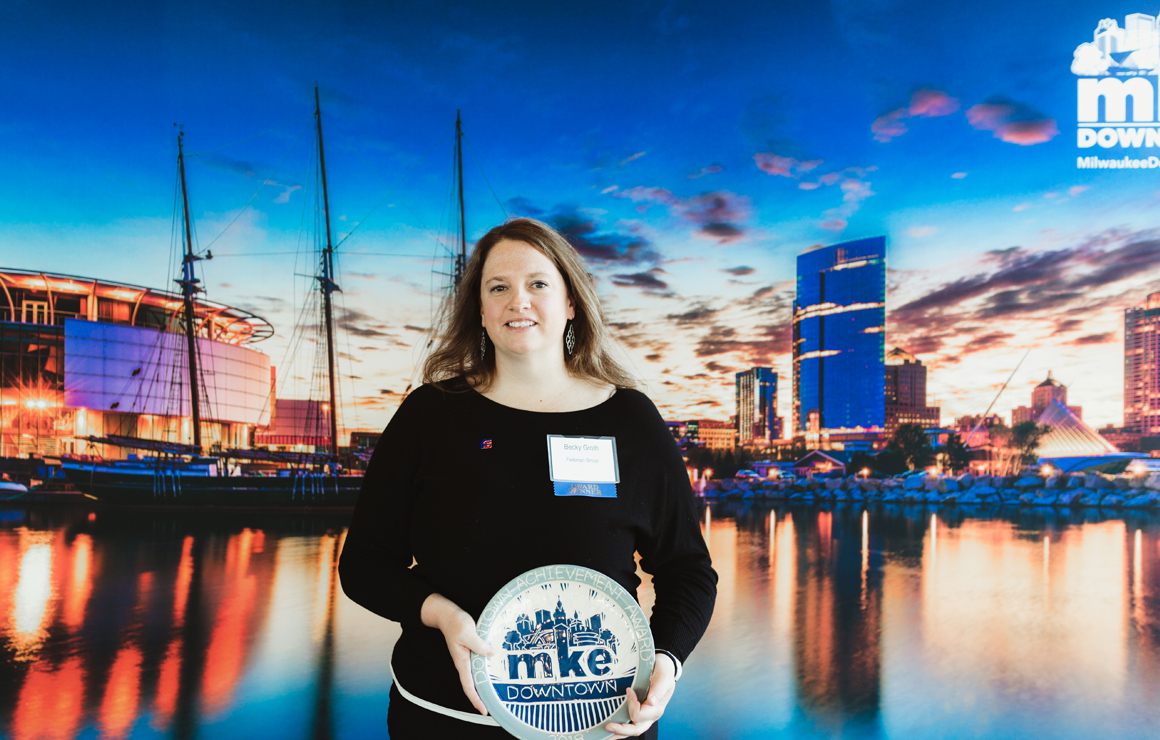 Enhancing Downtown Connectivity Award
The Hop presented by Potawatomi Hotel & Casino, for enhancing the connection between people and places helping create jobs, improve quality of life and add vitality. Pictured are Rodney Ferguson, CEO of Potawatomi Hotel & Casino, and Jeffrey Polenske, Mayor Tom Barrett, Alderman Bob Bauman & Rocky Marcoux of the City of Milwaukee.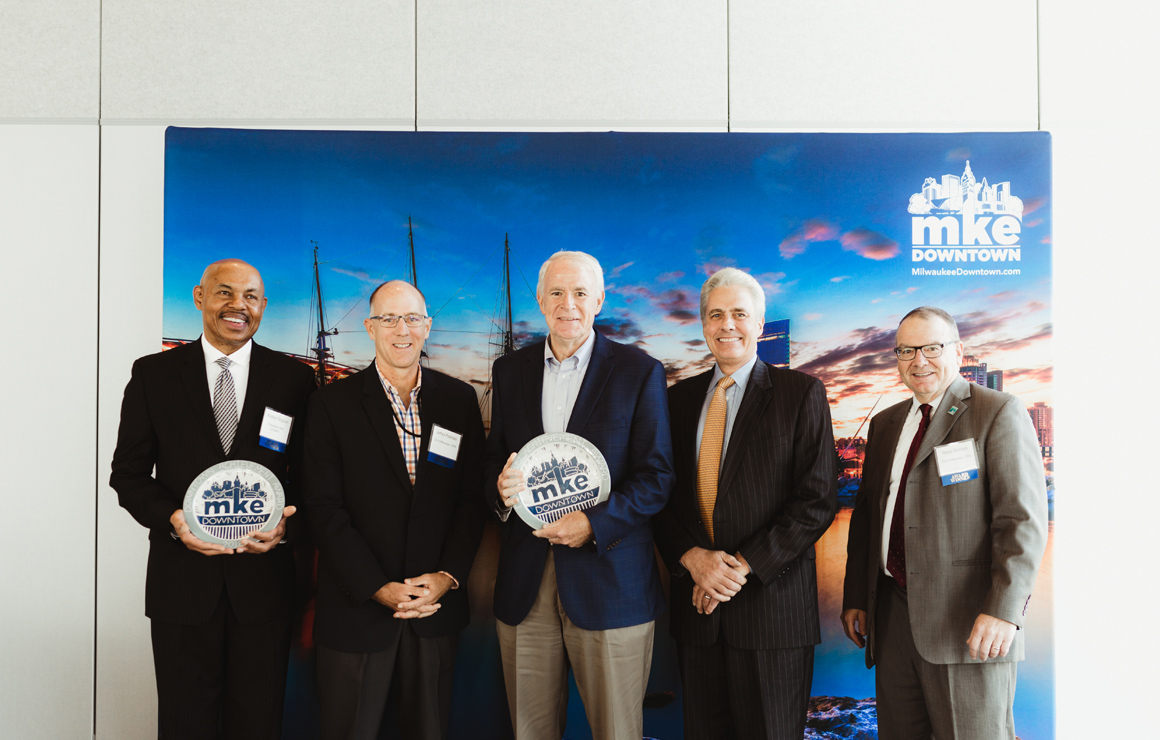 Downtown Ingenuity Award
Bright Cellars Wine Club, for locating their recognizable and fast-growing, data-driven personalized wine subscription service startup in downtown Milwaukee, and for serving as a mentor for other entrepreneurs. Pictured is Joe Laurendi of Bright Cellars.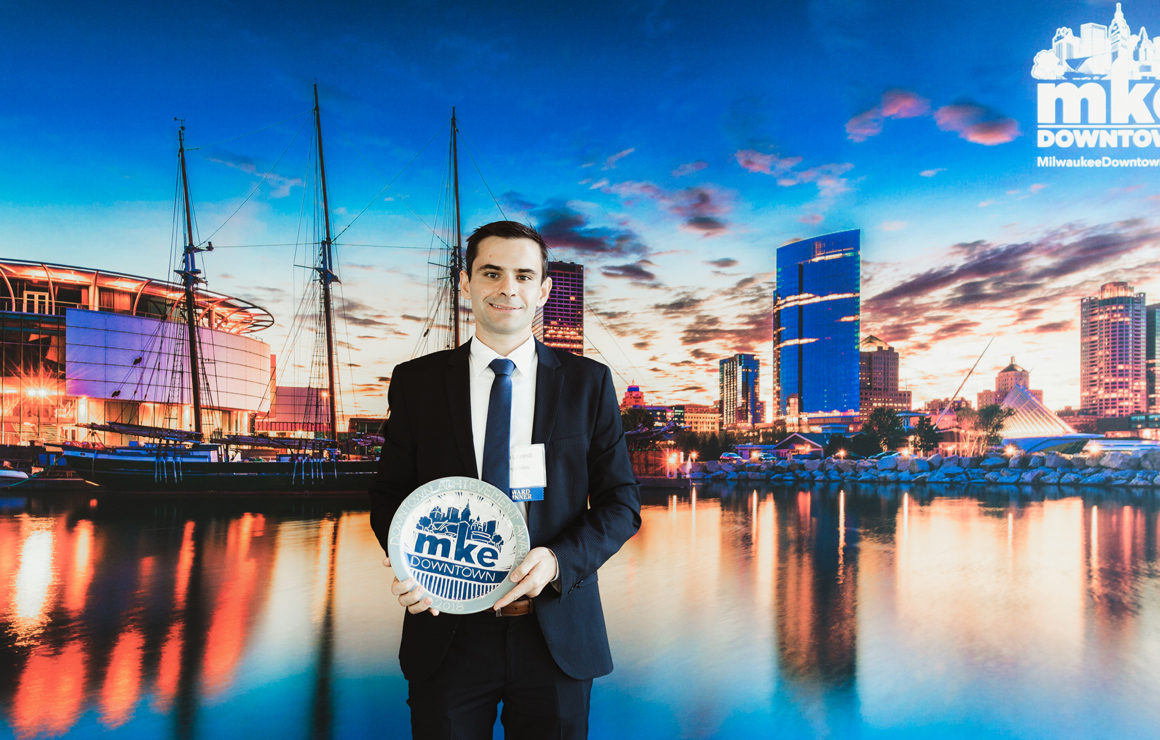 Night Owl Award
This Is It!, for being a downtown destination celebrating 50 years in the business, making it one of the nation's longest-running gay bars. This Is It! is expanding its business for the first time since 1969. Pictured is George Schneider of This is It!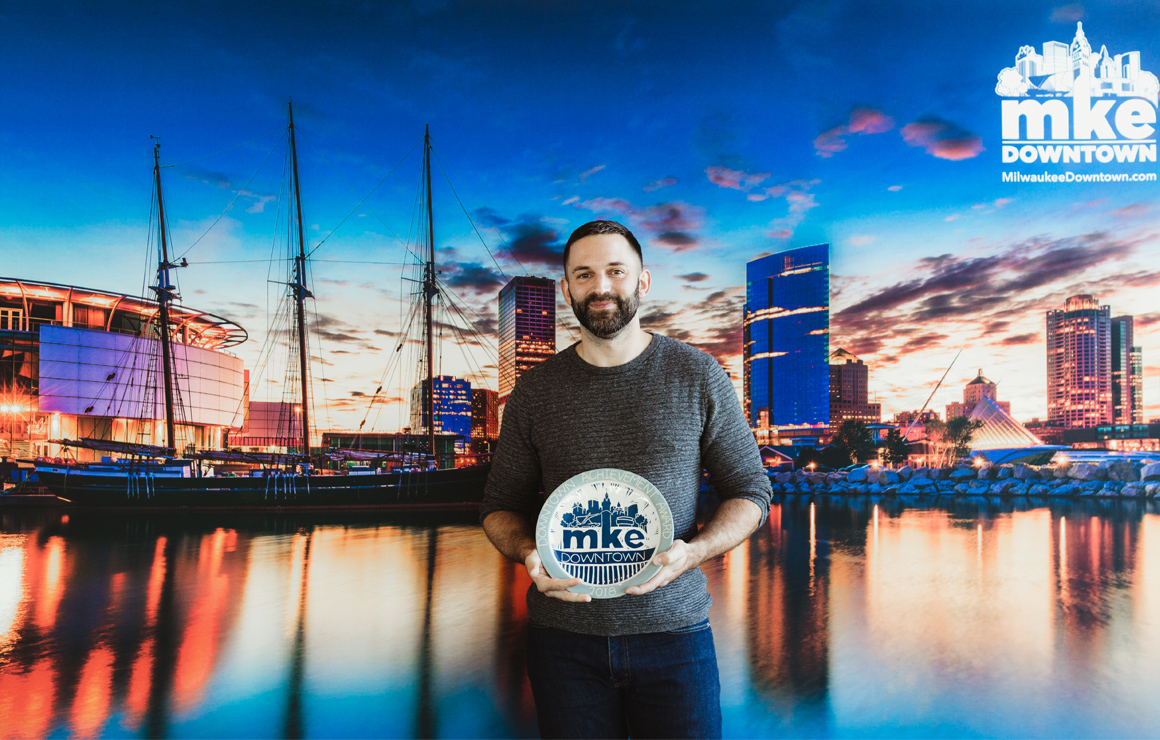 Slam Dunk Award
Fiserv Forum, for creating a multi-purpose arena and home for the Milwaukee Bucks, becoming a game-changer in creating new business and job opportunities and transforming an entire area of downtown. Pictured are Robert Cordova & Matt Pazaras of the Milwaukee Bucks.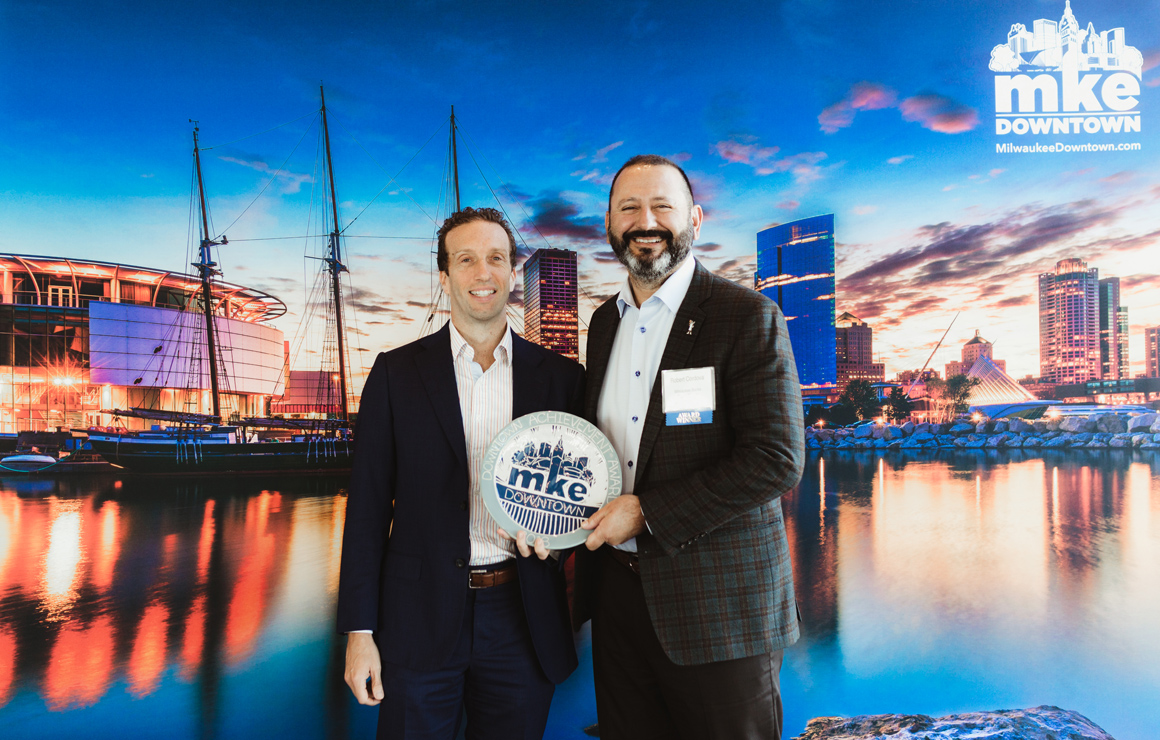 Posted in:
News