Walking the Talk - Continuum Architects Moves to Mitchell Building
October 16, 2017 /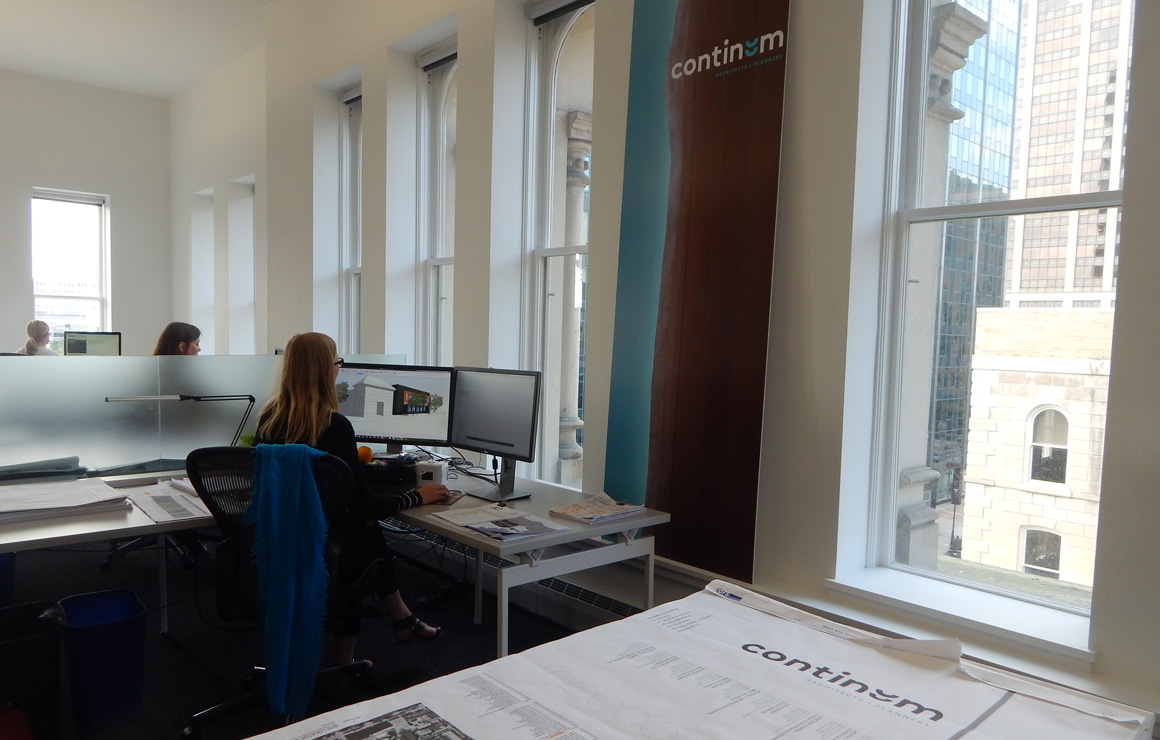 In the spring of 2017, Continuum Architects + Planners relocated its offices from Walker's Point to the historic Mitchell Building, located at 207 East Michigan Street. The new office is a testimony to the firm's professional team and wide range of expertise from architectural and interior design, to planning and programming, to detailed historic consulting and restoration. In fact, the firm completed the design work for the $12 million historic restoration of the Mackie Building and Mitchell Building, adding to downtown's most prominent historic district.
In addition to recent building projects, Continuum has actively engaged with downtown public realm improvement projects, including advising recent downtown public art projects like Sculpture Milwaukee and Wisconsin Avenue's utility box murals. Bob Barr, firm principal and co-founder, expresses the firm's excitement to join the downtown community stating, "We are urbanists and appreciate downtown's density and walkability. It's all about connectivity. Downtown is more vibrant the more it is connected to the areas immediately surrounding it and to areas that are vibrant and active."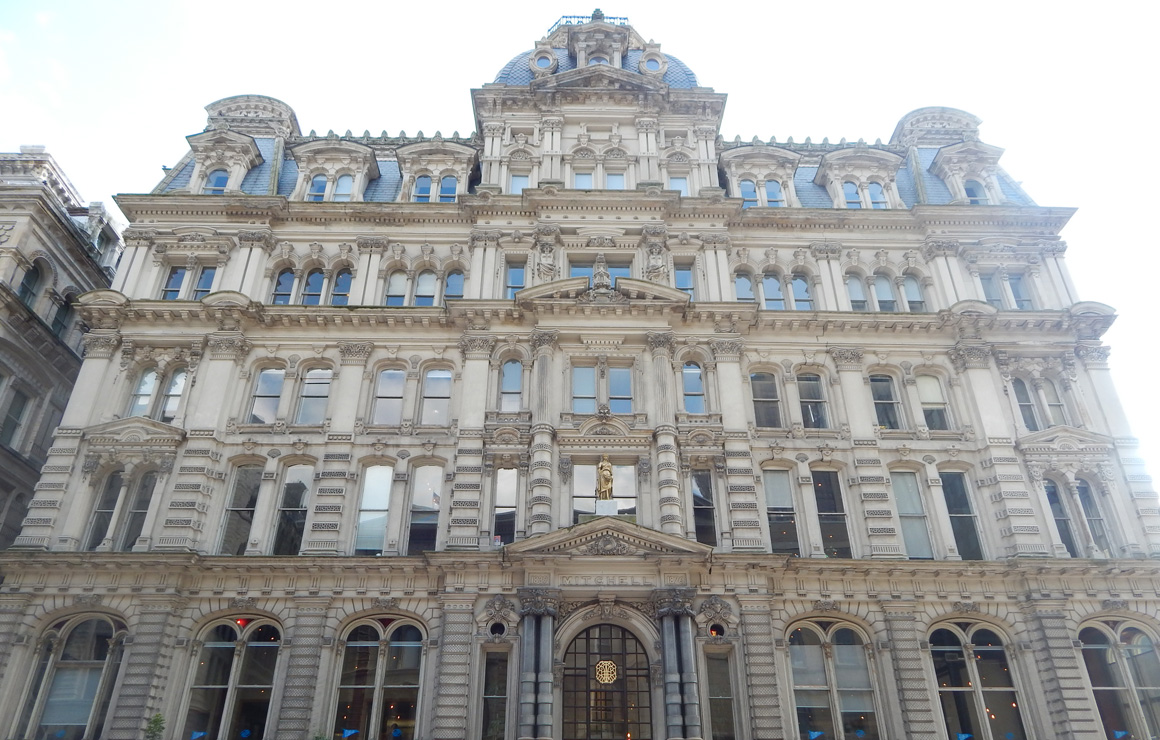 In October, Continuum is celebrating two significant achievements including the firm's principal and co-founder, Falamak Nourzad, NCARB, AIA, LEED AP, ASID, named "Architect of the Year" by The Daily Reporter. In addition, the Historic Mackie Building was selected as the "Vision Ingenuity" winner for the 2017 WCREW Showcase Awards.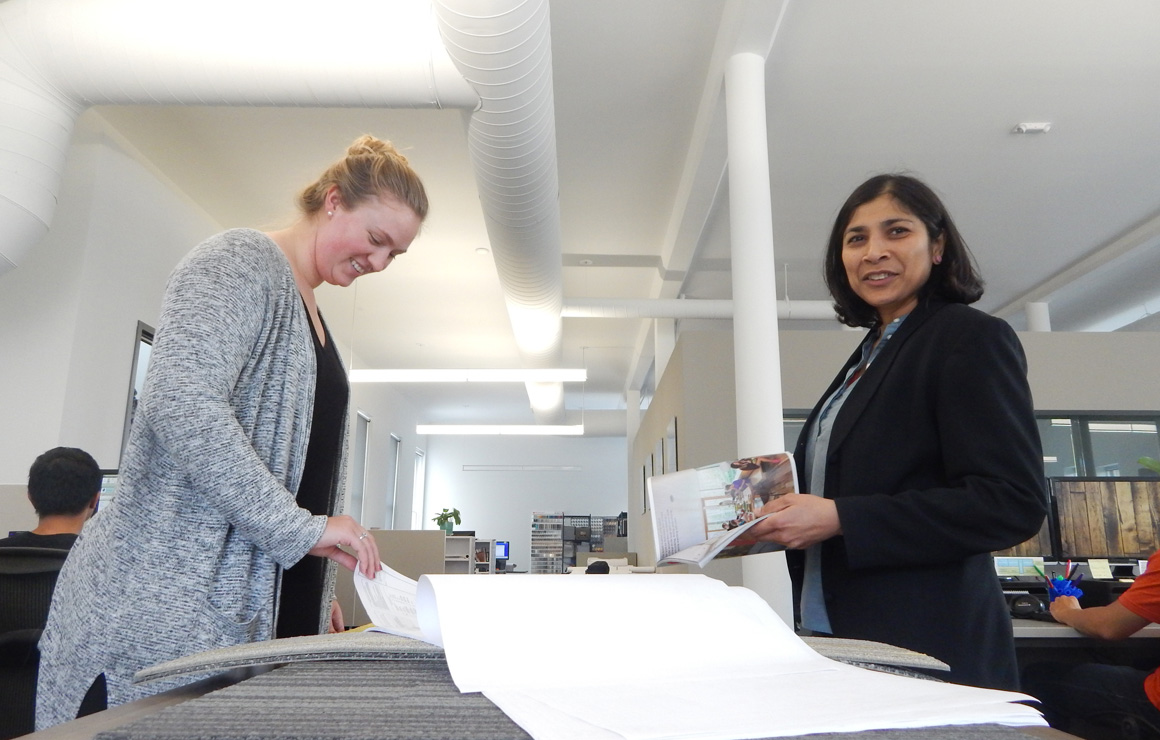 With a track record of design achievements, Barr reflects on the firm's relocation to downtown. He states, "We were in Walker's Point for 20 years and made a particular effort to activate that neighborhood through more than 25 architectural projects. We look forward to doing the same within our immediate downtown location as well as continuing the work on projects throughout Milwaukee, the State of Wisconsin and beyond."
To schedule a meeting for your next building project, visit their website at www.continuumarchitects.com, or call 414.220.9640. 
Posted in:
News